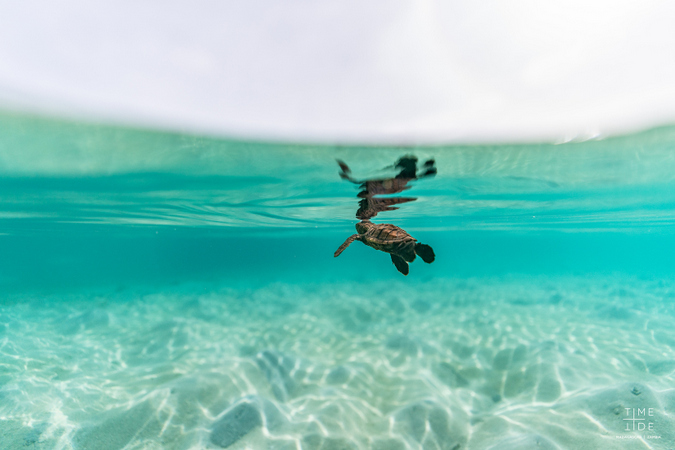 Nothing quite beats the sensation of watching newborn turtles climb and clamber towards the beginning of their ocean lives. It is a tough journey, however, and to make it to the shoreline there are many obstacles that need to be overcome, including predators such as crabs and birds as well as uneven sand and driftwood.
Below is a collection of photos, taken at Time + Tide Miavana in Madagascar, of newborn hawksbill and green turtle hatchlings taking on their first challenge in life. These two clutches hatched within a few days of each other in April 2019.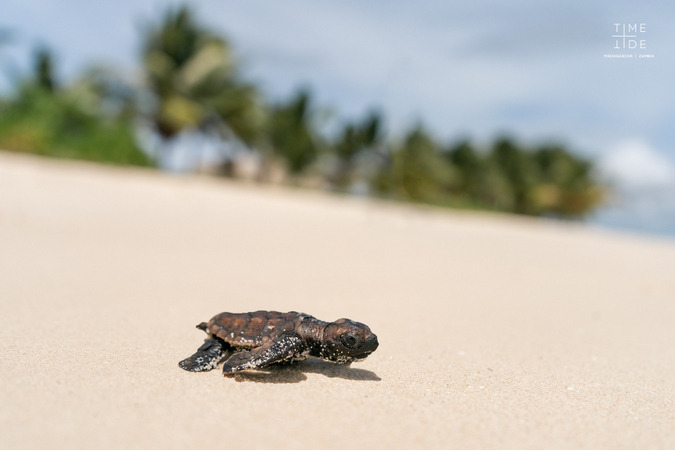 Simon, a Time + Tide Miavana guide, and his team are responsible for protecting the unhatched sea turtles. When necessary, the clutches will be moved further back from the shore so that they are able to hatch in a safe environment.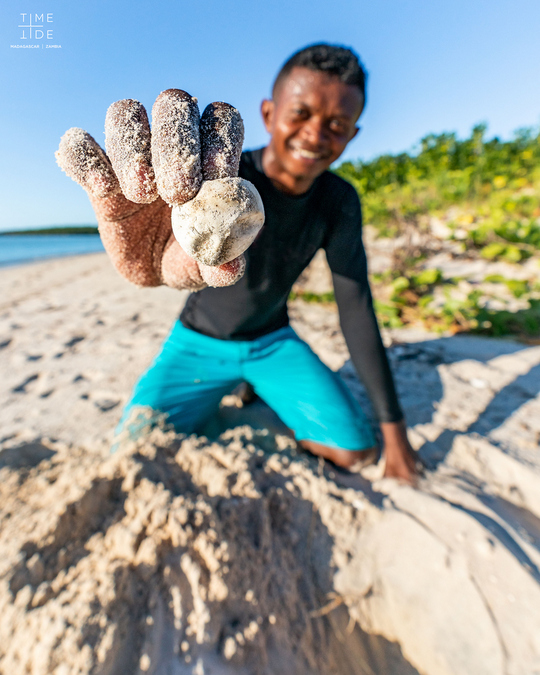 It is estimated that only 1 in 1,000 hatchlings will reach maturity. Those that do survive still risk being driven to extinction.
The human population has such a big role to play in this. We endanger turtles in many ways, one being through the impact of marine debris and pollution.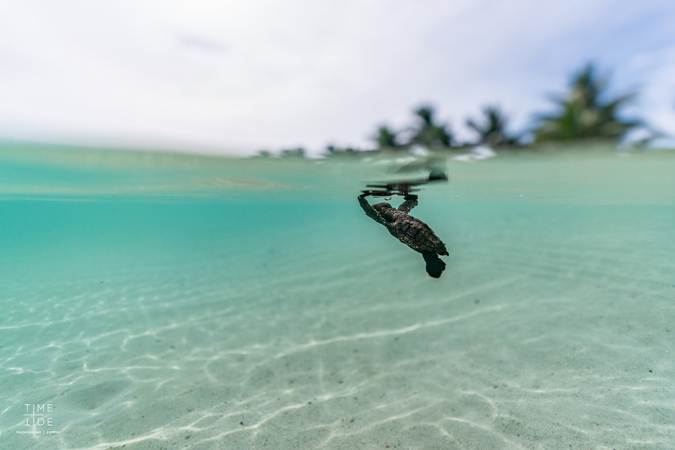 We can reduce these threats by the simple choices we make in day to day life, starting with the reduction of plastic. Reusing shopping bags, boycotting over-packaged goods and saying no to the straw in your drink and the lid on your coffee cup, are a few places to start.