Vast and desolate in many areas, Namibia has the appeal of a remote and adventurous land, while still providing the convenience of a country geared towards travellers.
Over the years, its reputation as a top-notch safari destination has spread to every corner of the world, making it one of the most visited countries in Africa.
Although the country may be mainly sand, there are countless things to for travellers to do and see. From witnessing dramatic landscapes such as Sossusvlei, to encountering wild horses on the Garub Plains –  Namibia is a land of endless wonders.
Here are just four of Namibia's safari gems worth visiting:
Kolmanskop
Often referred to as Namibia's 'ghost town', Kolmanskop was once the wealthiest town in the world, but today, it is buried in the desert. The abandoned town initially grew out of the diamond boom in the early 1900''s and was home to around 700 people – mine workers, mine managers and their families.
However, just 50 years after settling down in the barren and isolated area, the mines dried up and richer diamonds were found further south, forcing the inhabitants of Kolmanskop to desert the town.
Now the only life found that can still be found at Kolmanskop is the travellers and photographers who explore the eerie buildings and homes, most of which have been somewhat reclaimed by the sand dunes.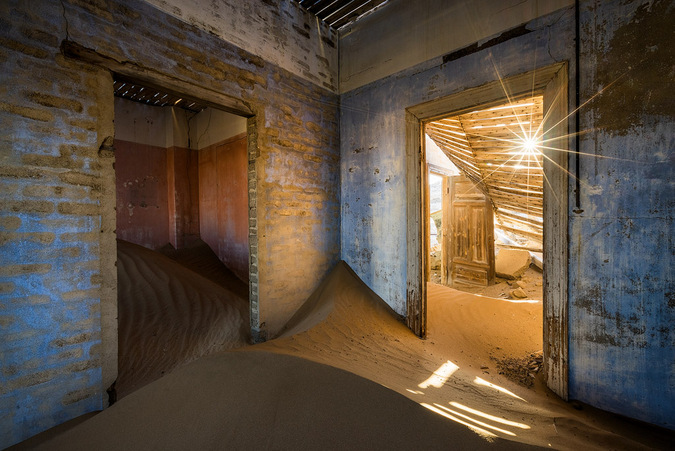 Fairy circles
The Namib desert is covered with regularly occurring bare circles, dubbed 'fairy circles'. They are ringed with tall grass and dispersed evenly across 1,100 miles, and the origin of these circles has long been one of nature's greatest mysteries and is a topic that has been fiercely debated by researchers over the years.
However, in a recent study using computer models, ecologists think they may finally have discovered the reason for the strange polka dot patches.
In an article published in January this year, scientists argue that they are the result of thirsty plants and territorial termites. The unusual patterns seen between circles are the result of plants establishing an orderly root system so they don't compete too much for limited water, and the circular shape is a result of termite colonies venturing as far as possible from their own nest without encroaching on a competing colony.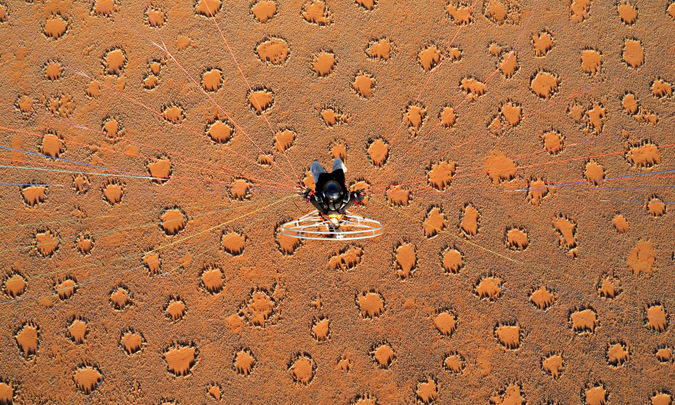 Hoba meteorite near Grootfontein
The Hoba meteorite is the biggest meteor that has been found on earth to date. Discovered in 1920 by a farmer, the 66-ton meteorite is estimated to have fallen to Earth about 80,000 years ago.
Although excavated, the meteorite has not been moved from its location of discovery and the Namibian government has declared the meteorite and the site where it rests as a national monument. Since then, it has enjoyed quite a bit of popularity with travellers who venture to the site to ponder the rock's extraterrestrial origins, as well as its incredible age (the meteorite is estimated to be between 200 and 400 million years old).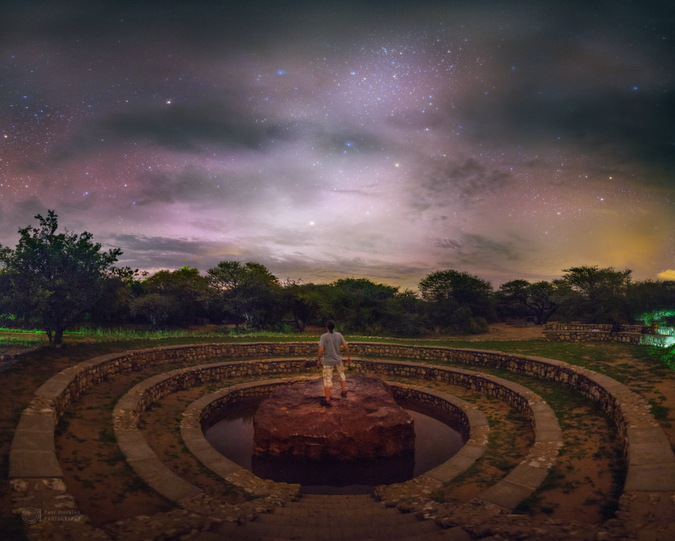 Dinosaur footprints on the Otjihaenamaparero Farm
Located in the central highland of Namibia near Mount Etjo, Otjihaenamaparero Farm is one of the few places on earth where you can truly walk in a dinosaur's footsteps. The farm boasts a number of well-preserved dinosaur footprints that were impressed into the sandstone between 170,000 and 200,000 years ago. The most impressive of the fossil tracks can be followed for about 32m.
Worldwide, approximately 900 species of dinosaur have been discovered and identified through body fossils, but there are only a few dozen places where fossilised footprints have been discovered, making this a very special place indeed.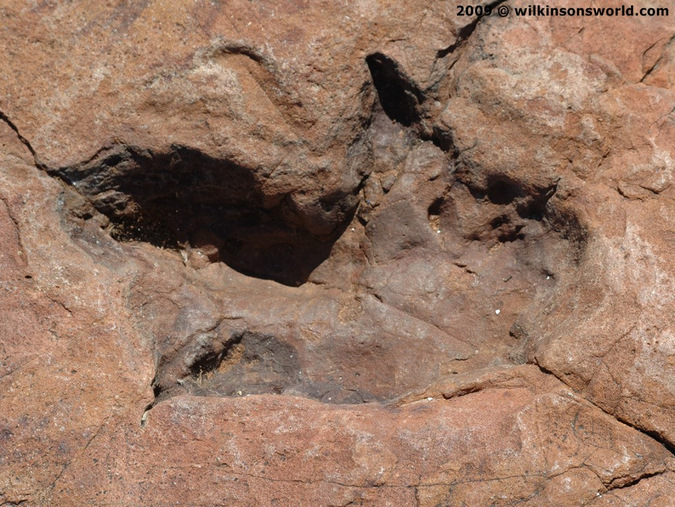 These are just four fascinating things to see while in Namibia, however the list of attractions is so long that it can be a challenge to decide what to focus your time and energy on. For help planning your perfect safari to Namibia, get in touch with us.
See an awe-inspiring gallery showcasing the stark and contrasting beauty of Namibia in AG's online magazine publication: Namibia: Simply Awesome