Written by Thapelo Seleke
Even though there are more than 800 Cape buffalo roaming Madikwe Game Reserve, the summer time can make it tough to see the large herds.
Preferring dense habitat, such as reeds and thickets, buffaloes are rarely seen in the open woodland. Fortunately, luck was on their side when guests at Jaci's Lodges had a fantastic sighting while out on a game drive: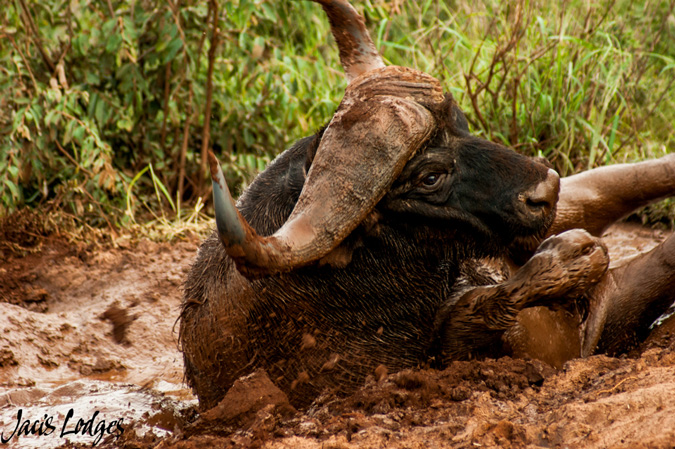 Having already seen four of the Big Five – lion, leopard, rhino and elephant – all that was left was the Cape buffalo. But the chances of sighting them seemed low as the weather was making our lives tough with the mist and rain.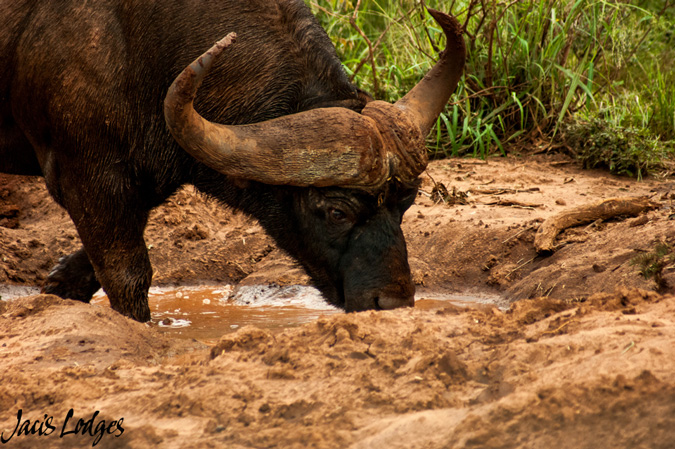 As we drove along, the field guide, Thomas, spotted buffalo tracks which we followed for a short while. The tracks led us straight to a large buffalo bull hidden in very long grass.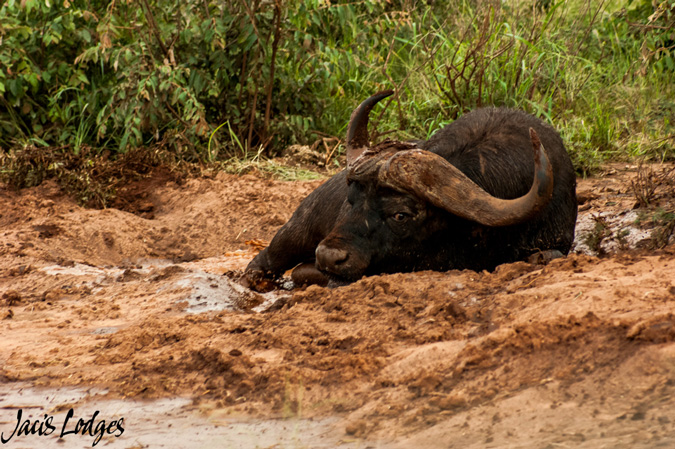 Heavily built with backward curving horns that form a continuous bone shield, this bull probably weighed about 900kg and looked in very good shape.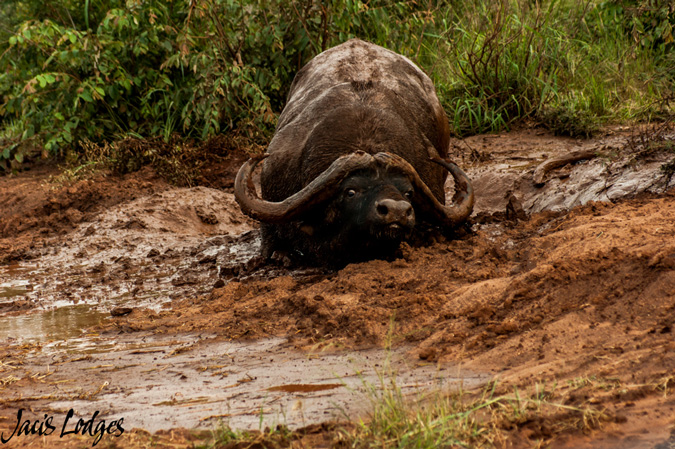 In buffalo herds, older bulls are chased out by the younger, dominant males. Most of the time the old bulls don't try to rejoin the main herd because of these aggressive males. This explained why this particular bull was by himself and not in the main herd.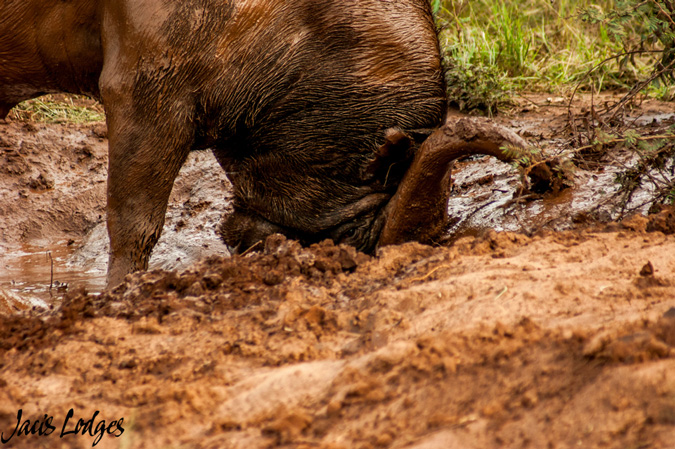 Not knowing how he was going to react – and remembering a buffalo's reputation of being aggressive – we kept a safe distance from him while we took photographs.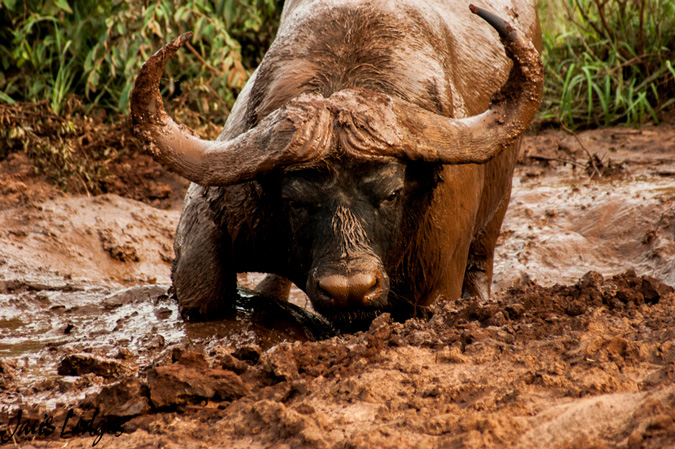 Fortunately for us, this big boy began to wallow in ankle-deep mud, getting rid of the biting insects and providing us with some amazing photo opportunities.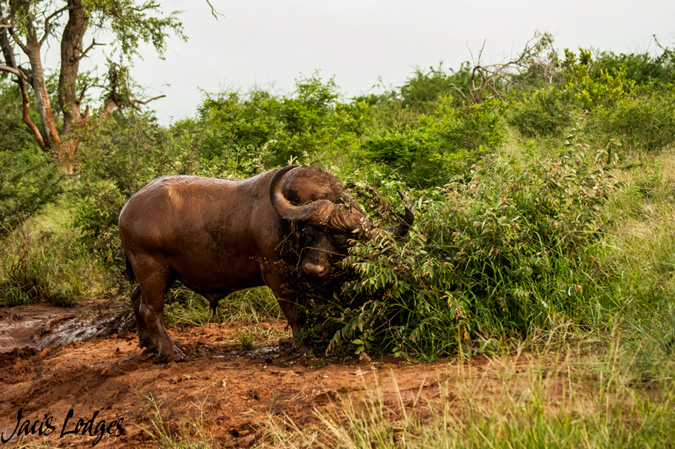 There was a lot of laughter among our guests are the bull continued wallowing while facing in our direction, putting on a great show! After several minutes, he was up on his feet and finished off his mud-wallowing routine by wiping the mud off his horns on the nearby tree branches.