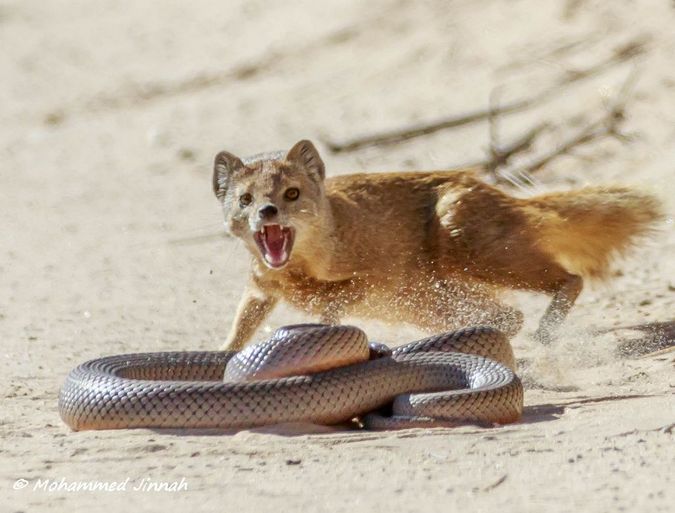 Written, and photographs, by Mohammed Jinnah
It was in December 2016 when we witnessed a great interaction between two species while visiting the Kgalagadi Transfrontier Park. We had left the camp at Grootkolk at about 08h20 for a game drive, and just south of camp we saw a tussle of some sort happening on the road ahead.
As we approached we saw that it was a snake and yellow mongoose facing off! We quickly parked the car in a good position so we could watch this encounter between the two species.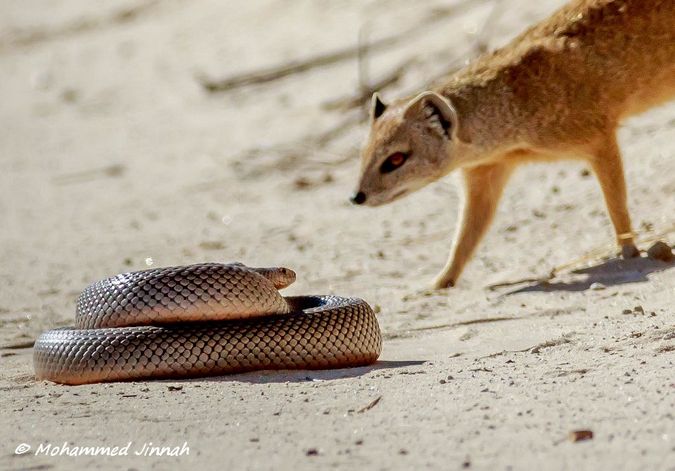 Initially we thought the snake was a Cape cobra, but then realised that it couldn't be as it wasn't spreading its hood in defence. It turns out it was a mole snake – a muscular, non-venomous snake that has pin-sharp teeth and is capable of quite serious bites, and is often confused with the Cape cobra.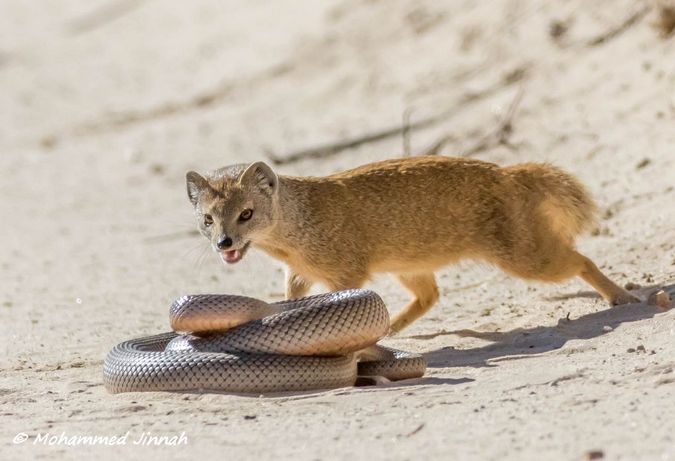 The yellow mongoose, being an opportunistic feeder, probably saw this snake as a potential meal as they are known to readily feed on reptiles.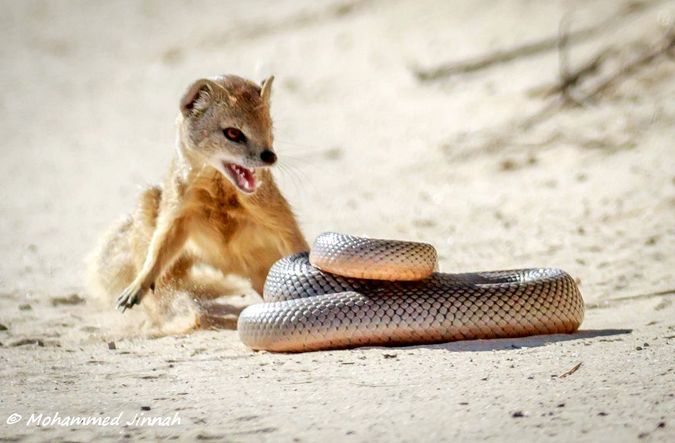 We watched as the mongooose would nip at the snake and then make a quick retreat. The snake did not expose its head, sensing that if the mongoose got hold of the neck area, that would be it.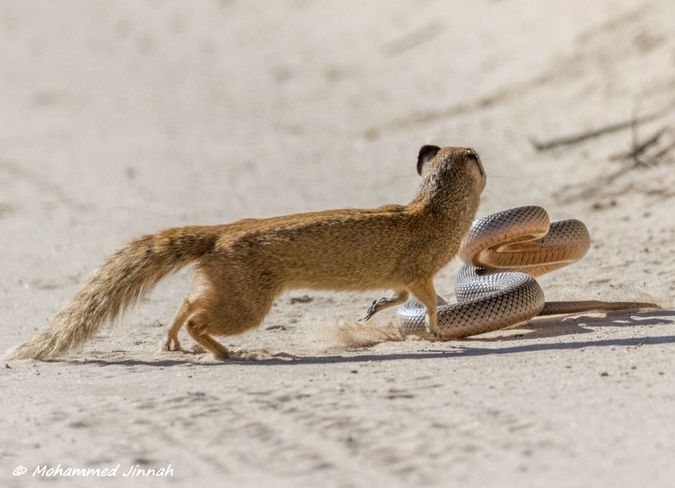 At times when the mongoose got too close, the snake would feign that it was going to strike and the mongoose would back off in reaction. This gave the snake a chance to get in a few nips in the tail region.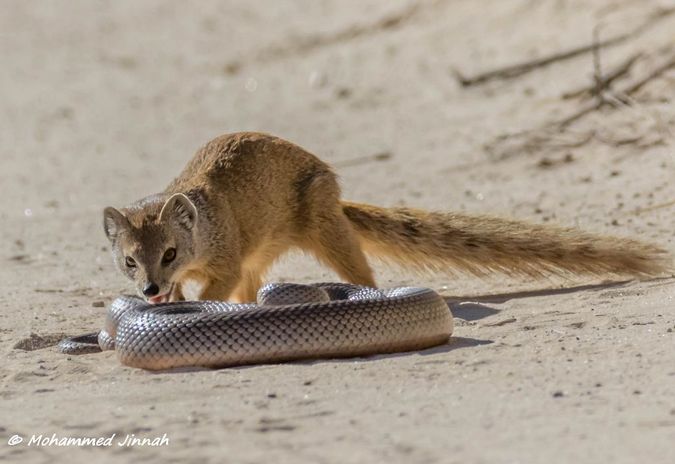 This tussle went on for about five minutes, and eventually the snake made a retreat for the road verge and quickly disappeared into the bush and away from the mongoose's relentless attacks… though not before the mongoose got in a final nip to the tail.