In Madikwe Game Reserve, Jaci's Lodges guide, Andrew, has encountered three lion prides with cubs in the area, and just like any family group, each of these prides have their own unique dynamics and stories to tell.
The Modimo brothers and Dikwena sisters
The two Modimo brothers are territorial around the area of lodge, and for a few months the two brothers were seen with two Dikwena sisters of the Crocodile pride.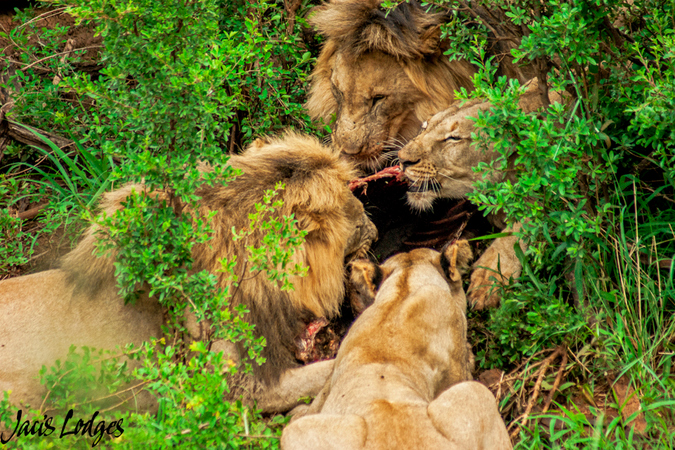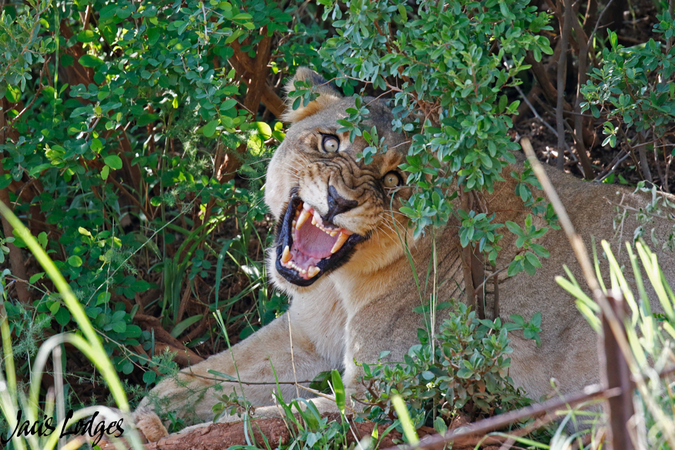 The two sisters then disappeared for months and when they were last seen they had three-month old cubs with them.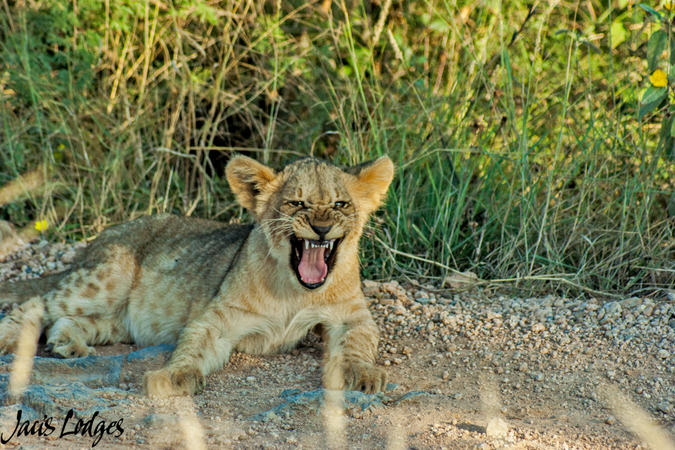 The Mica Jamala sisters and Chimbros brothers
In the southwest of the reserve, another pride also have three-month-old cubs. The Mica Jamala sisters and Chimbros brothers have clearly expanded their pride.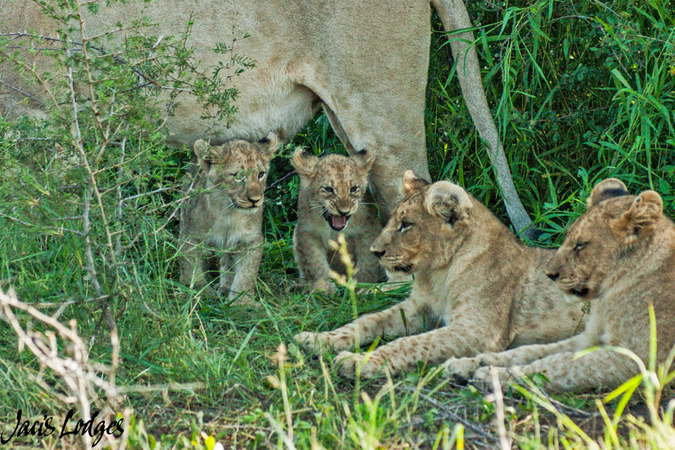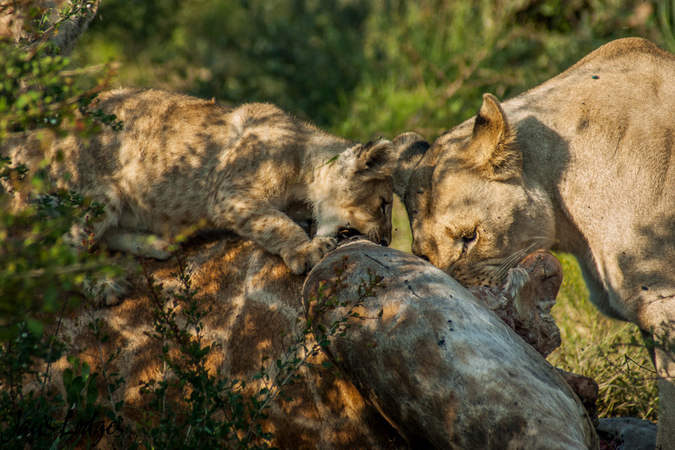 The Mathata pride and Lenyalo brothers
When Andrew encountered the Mathata pride a few months back, they had five eight-month-old cubs with full bellies. Their fathers, the two Lenyalo brothers, are very provocative and can sometimes be seen outside of their own territories exploring other rival territories along with their cubs.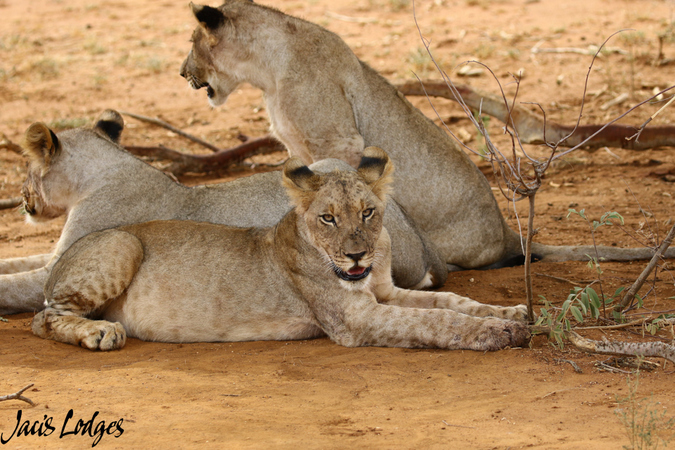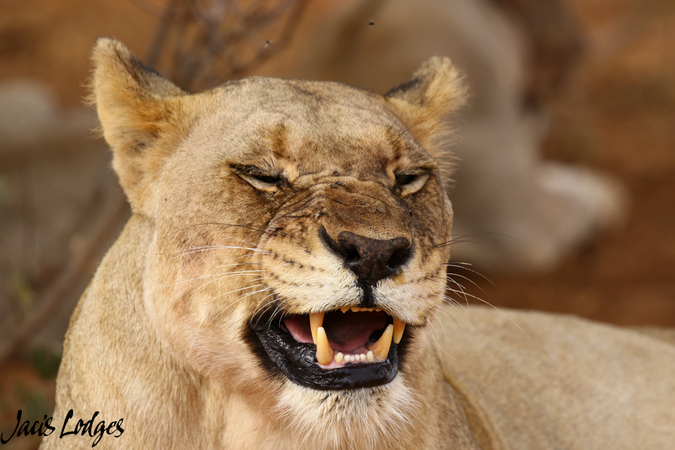 The proud fathers
The fathers of these all cute cubs are brave and strong, and can look very ferocious at times.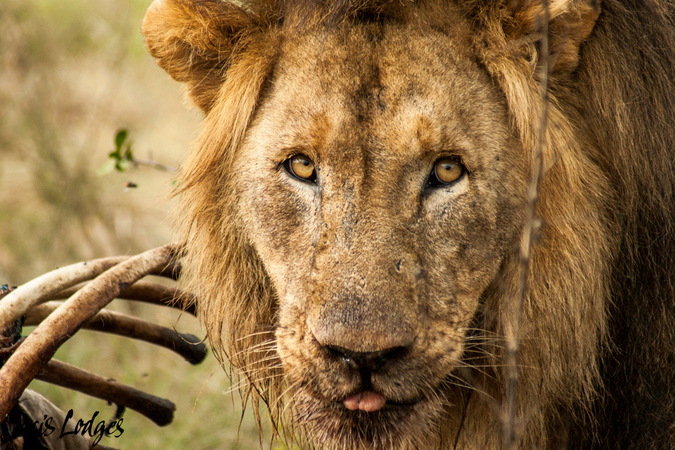 They're vicious predators, but despite their intimidating looks they are capable of fatherly tenderness and will protect their prides at all costs.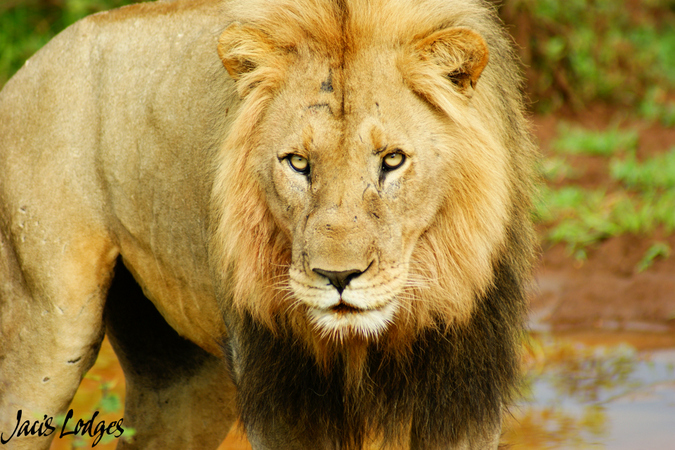 They roam around their territories protecting their kingdom and families, while the lionesses hunt and feed the cubs.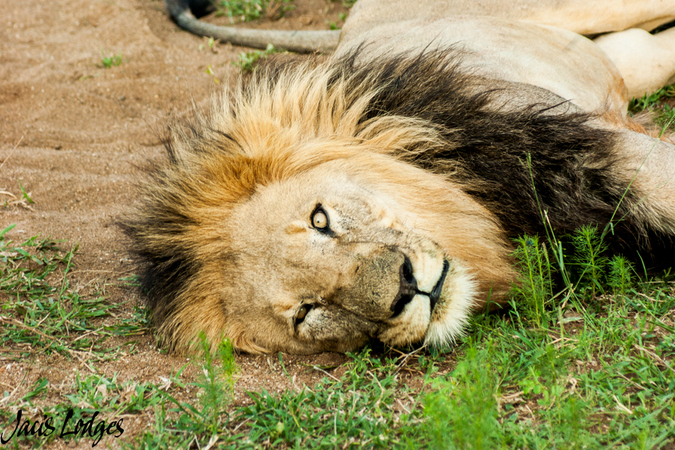 There are many sounds to tune into when in the Madikwe wilderness, from the beautiful melodies of birds to the quiet flow of the Marico River flowing past Jaci's Lodges. But during the early hours of the morning you'll also get to hear the roar of the mighty lion close to the lodge.
We invite you to visit Madikwe and experience the awe-inspiring opportunity to encounter some of our favourite local lions!