Written by George Dian Balan
Thousands of wildlife lovers on different social media pages, the BBC, Disney Nature and countless other crews followed over the years the incredible life story of East Africa's most formidable lion coalition, lead by a black-maned lion nicknamed Notch, also known as Kali.
This coalition had the particularity of being formed by a father and his five sons, who were expelled from their Marsh pride lands in 2007, when the sons were still very young (around 2 – 2.5 years old), only to "return" one year later and then claim pride after pride (around seven prides in total) in probably the world's most famous wildlife reserve, the Maasai Mara National Reserve.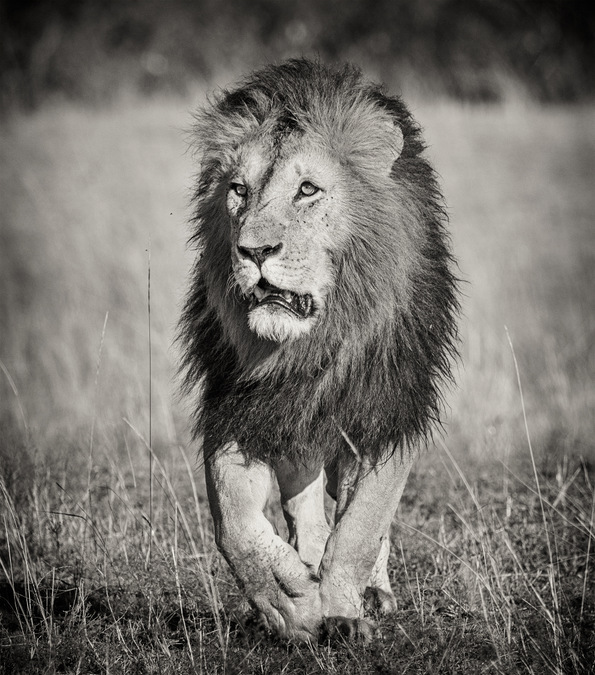 The spectacular comeback turned a new page in the local lion history, as this coalition was the most powerful force of the land and the six males fathered a lot of cubs over the years, leaving a rich genetic heritage.
King Notch disappeared while patrolling his vast territory in 2013, and so did two of his sons. By the time I reached Maasai Mara the coalition was formed by Notch 2, Caesar and Ron. This was a stable formula for around one and a half years and the three lions, passing from the end of their prime to ageing lions, were still able to hold their ground.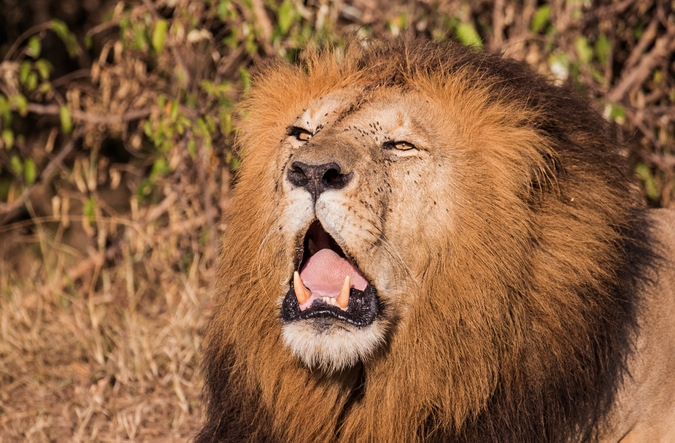 Ron disappeared mid-2016, leaving the two most handsome sons of Notch the last survivors of the big coalition, and they were apparently more careful in sticking to each other after that.
With the disappearance of Caesar in August 2017, days after he was found in a very bad condition, Notch 2's fate is sealed and the final chapter of this amazing story comes to an end.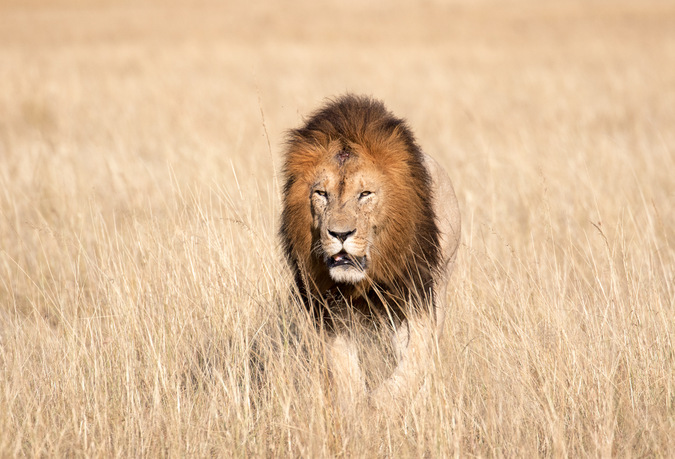 But the Notches will remain forever in the hearts and minds of wildlife lovers inspired by their story. Their genes and beautiful features are spread far and wide over the Maasai Mara, as they were the most prolific fathers ever documented in that part of the world.
Their descendants may never have such a story again, but the amazing genes are and will be passed to the future generations of lion kings.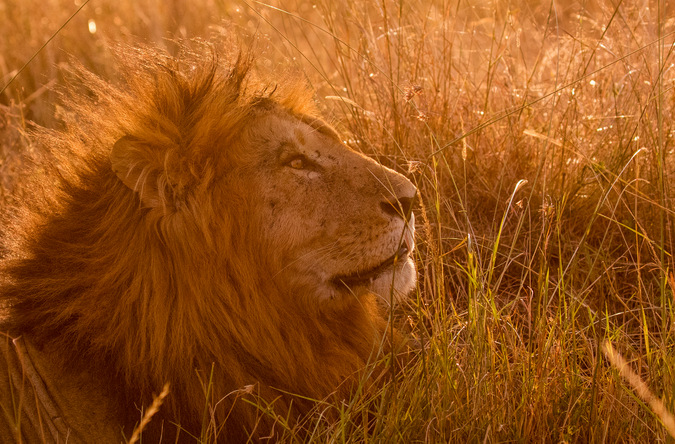 My favorite lions from this coalition are clearly Notch 2 and Caesar, due to their size and handsomeness. Caesar seems to be the biggest of them all, and in my opinion had also the prettiest face.
I have spent several days following Caesar and managed to get pictures with him in sunrise and sunset light. Caesar is part of my photographic project aiming at finding and photographing truly representative individuals from iconic species, referred to in hunters' parlance as the biggest "trophies".
Such animals (e.g. big, dark-maned lions; elephants with tusks-to-the-ground; rhinos with horns-to-the-sky) have been wiped off by hunters and poachers. I try to bring them to the world's attention and contribute to saving the last truly magnificent beasts to grace the Earth.