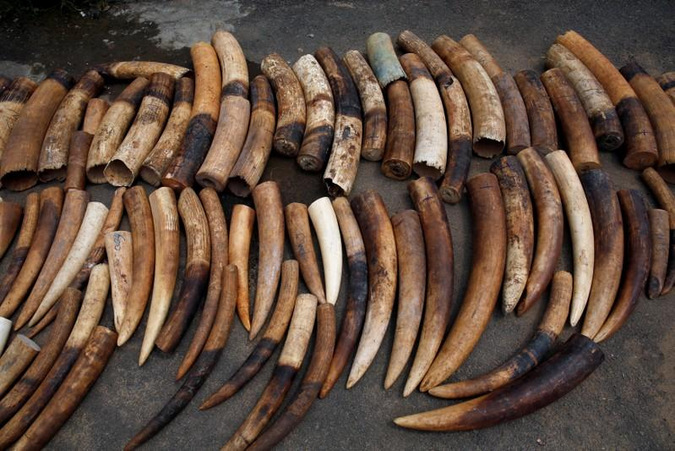 Sourced from third-party site: REUTERS, reporting by Loucoumane Coulibaly
Around 600 kg of elephant tusks and 600 kg of pangolin scales have been seized in Ivory Coast, ready to be sent to Vietnam and other Asian countries, authorities said last Thursday.
In an operation lasting several days that aimed to dismantle a major trafficking network, six suspects were arrested.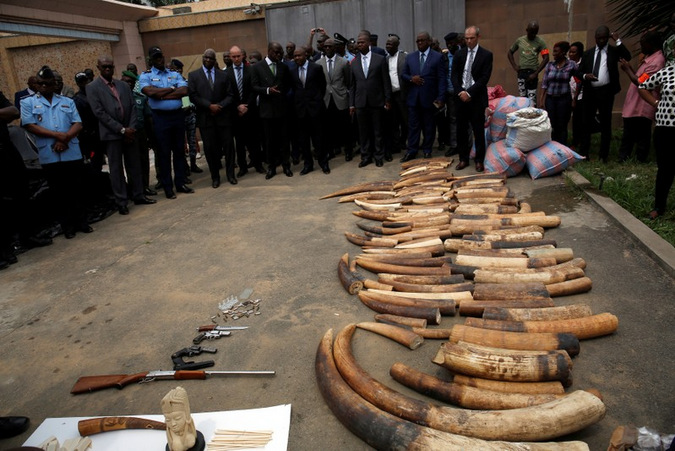 "The ivory was ready for export to Vietnam. The … pangolin scales were destined for Asia," Bonaventure Adomo, head of Ivory Coast's anti-smuggling unit, told reporters. The unit said two of the suspects came from Ivory Coast and one from Guinea, and that the ivory had come from as far afield as Gabon, Nigeria, Mozambique and Uganda.
The anti-trafficking group EAGLE, which worked with the authorities, said two of the suspects were from Vietnam and one from China.
The tusks were valued at $450,000 and the pangolin scales $350,000 on the black market, authorities said.