If the bush was like high school, leopards would be the 'cool cats' in the class.
Elusive, unpredictable and exuding an air of raw power, seeing a leopard in the wild is a safari experience that will stay with you for life. Combining sheer magnificence with unrivalled strength, it's hard not to feel inferior while watching these formidable predators.
This is what guests at Robin Pope Safari's Nkwali Lodge in South Luangwa National Park, Zambia, recently discovered when they were treated to an extremely lucky leopard sighting.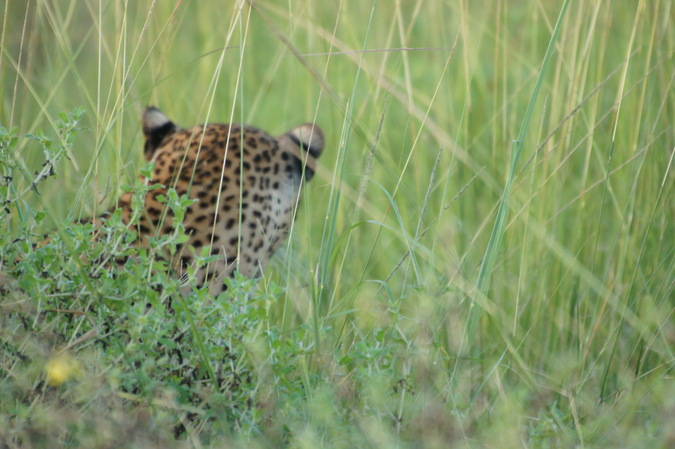 Out on a game drive with their Robin Pope Safari's guide, Julius, the guests had departed from Nkwali that afternoon with no idea of the spectacle they were about to witness. The drama began to unfold when the group happened upon a male leopard. Tucked down low into the grass, he was in full-blown stealth mode and his focus was set firmly on something in the distance – two male impalas.
The unsuspecting impalas were in the middle of an intense rutting session. Displaying, grunting and chasing each other, the two male impalas were so pre-occupied with winning the territory and respective females that they were completely unaware of the nearby danger.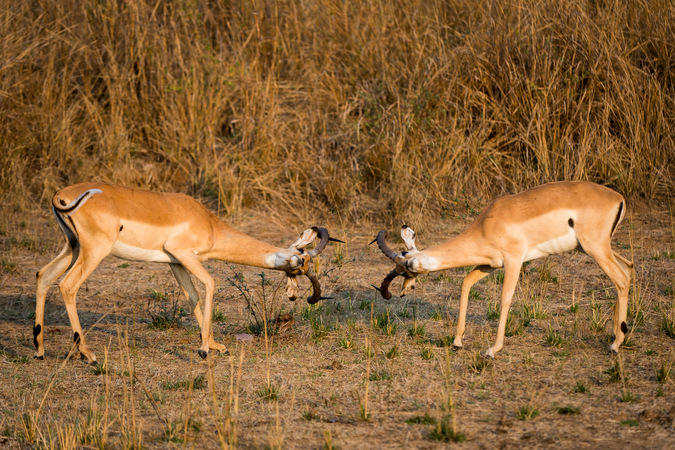 Waiting patiently from his vantage point, the leopard kept a close eye on the impala until eventually, one of them turned and ran straight in the direction of the crouching leopard. Seeing his chance, the leopard pounced at the impala but missed. Hot on his rival's tail, the second impala came speeding towards the leopard.
The leopard similarly leapt into the air and caught the impala mid-leap and brought him down, leaving the guests absolutely awestruck. It was a true demonstration of the strength of a leopard.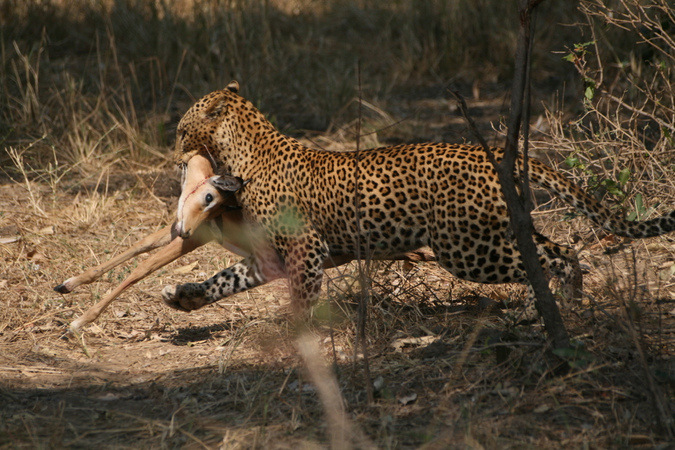 As if that wasn't enough the sighting didn't end there! While watching the leopard begin to devour his meal, a hyena appeared to see what was going on.
He tried to steal the carcass from the leopard but ended up with only the guts before the leopard dashed up a tree with his kill, securing it from any more pesky scavengers.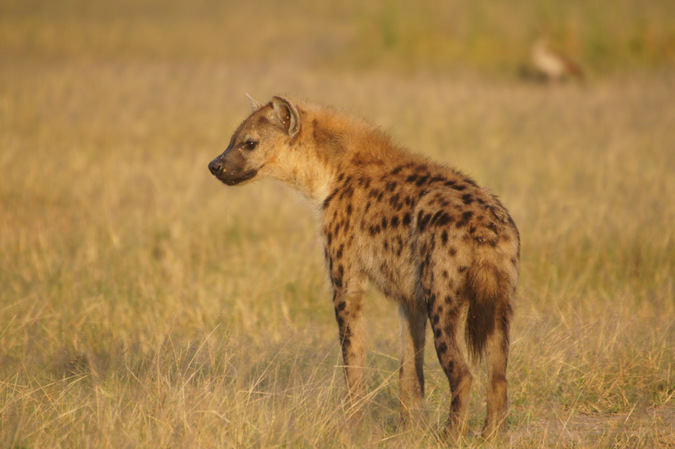 After all the action, the guests were definitely ready for their sundowners and decided to leave the leopard in peace to enjoy his dinner. On their return to the scene of the crime the following morning, instead of seeing the original male leopard, the guests found two cubs feasting on the remains!
It was truly an incredible set of unforgettable sightings of these 'cool cats' of South Luangwa.