This was nature at its rawest – a spectacularly unique yet harrowing sighting in the Khwai Concession which borders Moremi Game Reserve in Botswana.
We began our early morning game drive by admiring a lovely herd of kudu, impala and wildebeest grazing, warming up in the early morning sun. Shortly afterwards we were alerted to the presence of a leopard by the alarm call of a francolin.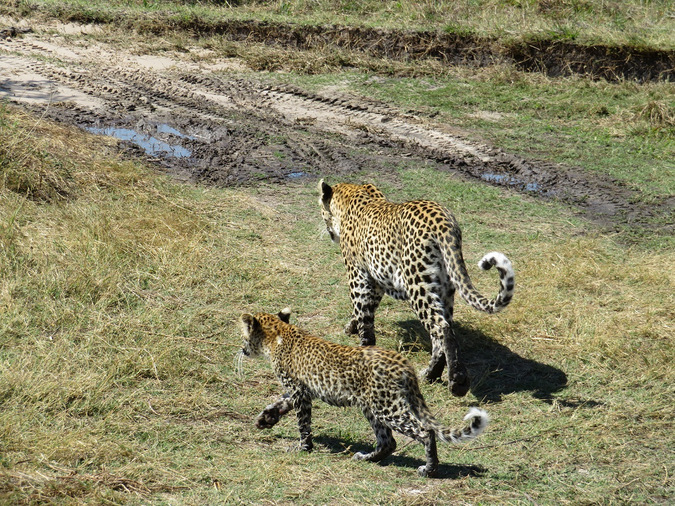 Traversing the area we came around a bend and were met with the sight of a kudu (likely to be from the herd we were just watching) which had been brought down by a female leopard. The kill was fresh, still lying on the side of the dirt road, and the leopard was still panting for breath. Meanwhile, her eldest cub was already gorging on the meal.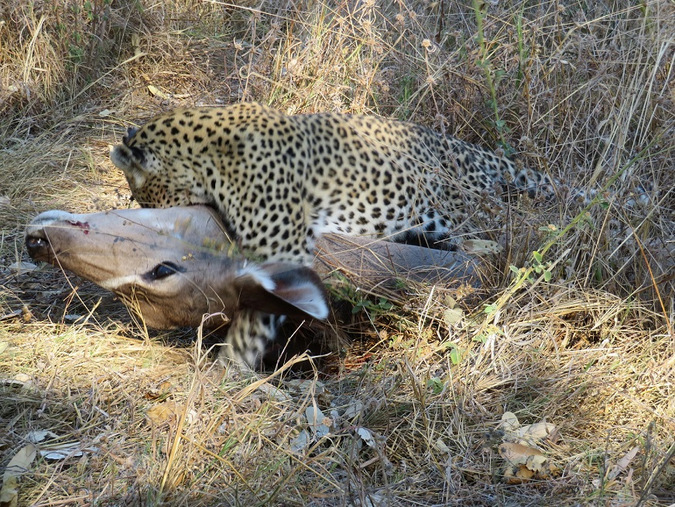 As the leopard began to bite and pull at the flesh we were shocked to see an amniotic sac carrying a fetus fall out. We were faced with the sad knowledge that this kudu was in fact pregnant, and had lost not only her own life but the life of her unborn baby.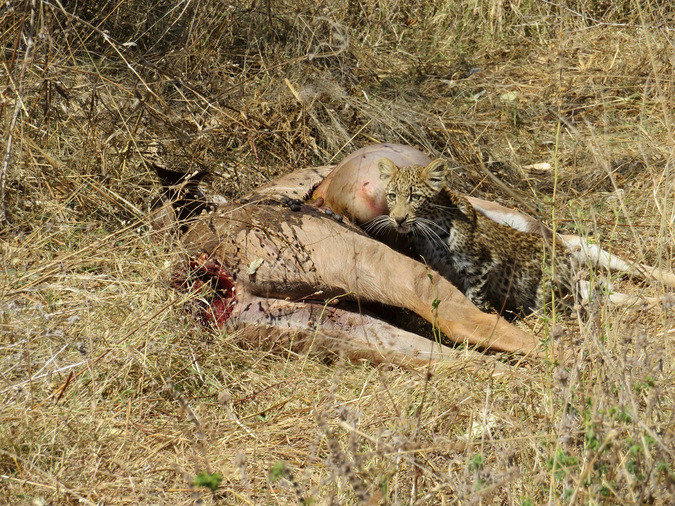 Our guide mentioned that the leopard had another cub, only three months old, which she often hid while she went hunting. As this particular kudu was too big to drag we knew that when the female disappeared into the bushes that it was highly likely she was going to collect her baby and bring it to the kill.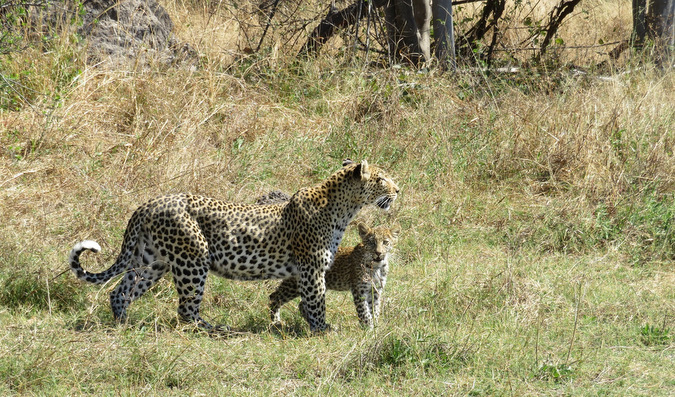 She walked some distance, several kilometres, and then out of the trees emerged a nervous cub, eyes like saucers at being taken on this adventure. The cub tentatively followed her mother back to the kill where they settled down to enjoy the meal.
There's little that prepares you for sightings like this. A stark reminder that you are in the wild, one life lost is another life enhanced – the circle of life.