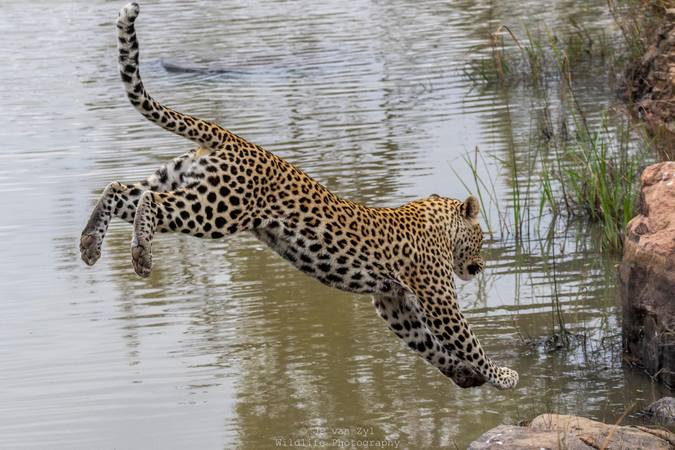 Written, and photographs, by JP van Zyl
It was some months ago when I spotted a leopard sleeping on the side of the road while driving a morning game drive in Pilanesberg National Park in South Africa. It seemed like an ordinary big cat sighting for us, but little did I know what this leopard would get up to.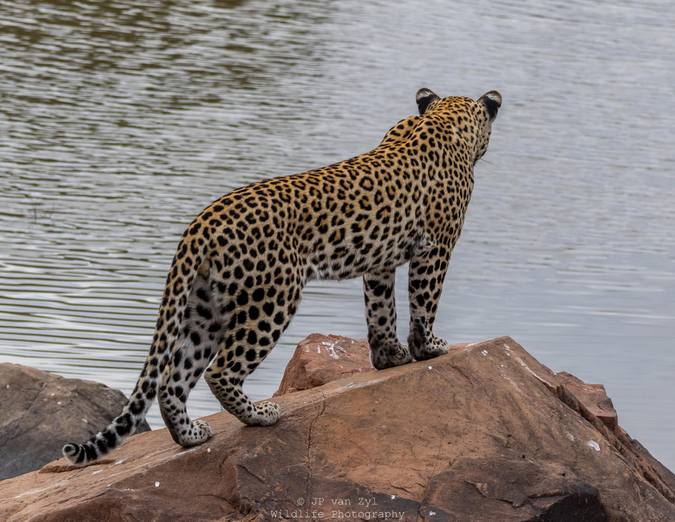 As usual, if I spot a leopard while out on a drive I will try and spend as much time with it as possible so we can observe and take photos of it, though after a few minutes he woke up and slowly started to walk on the road, making his way towards us.
We were quite excited of his approach and our camera shutters were working overtime! I decided to then try and follow him in the vehicle for as long as I could.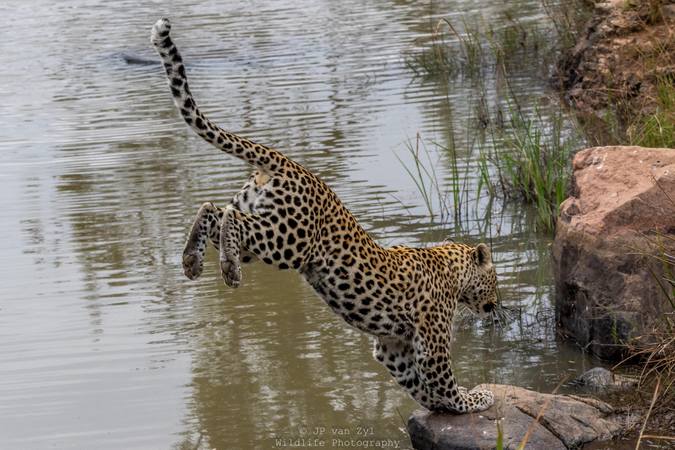 He then moved into the thickets and I had a pretty good idea as to where he would pop out on the other side, so I drove around and patiently waited on the low water bridge at Makrowane dam.
We were sitting there for 10 minutes until eventually he came through the grass, crossed the road in front of us and went down towards the water. Once there he jumped over the rocks, all the while moving away from us. I thought that maybe this was the end of the sighting as he was moving away from our sights, but suddenly he jumped into the water!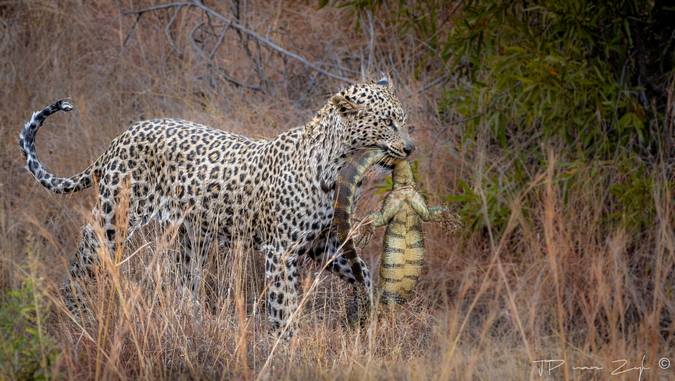 The next thing he jumped out and in his mouth was a water monitor! I was so surprised that I forgot to take photos of the catch, but was lucky enough to take a few of him out of the water. The leopard, soaking wet with his prized catch, then moved off into the thickets, and that was the last we saw of him.
What an amazing experience was that!