Written by: Jenni Saunders
Kids, cameras and the bush?  Well, people laughed at us. Visions of dropped lenses, frustrated tears and complete chaos appeared. But combining our two interests – photography and families – felt like a natural thing. David, my husband, is an experienced photographic safari guide with a patient, calm and gentle style, and I am devoted to kids so it seemed right to lead a photographic workshop for seven excited boys aged between 10 and 12.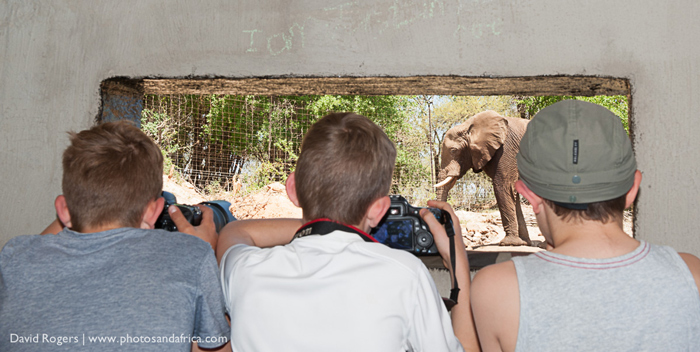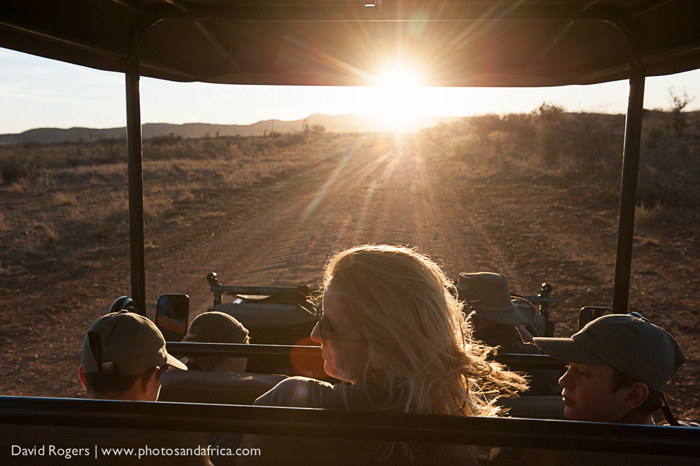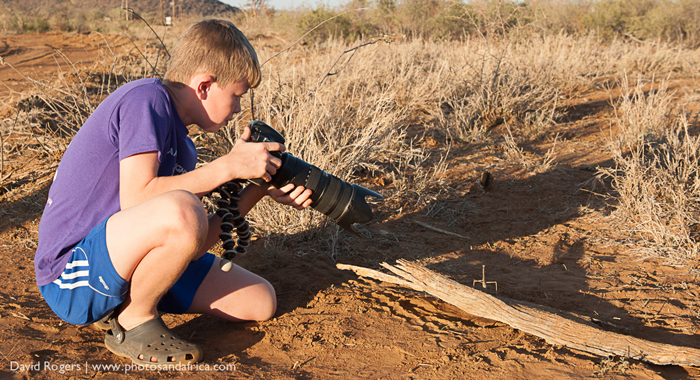 The workshop was about the kids – parents were invited but took a firm second place. In many cases, their own cameras were in the hands of their children. I am not sure the moms and dads minded as grown-up-pool-lounger time is always welcome when you have busy boys.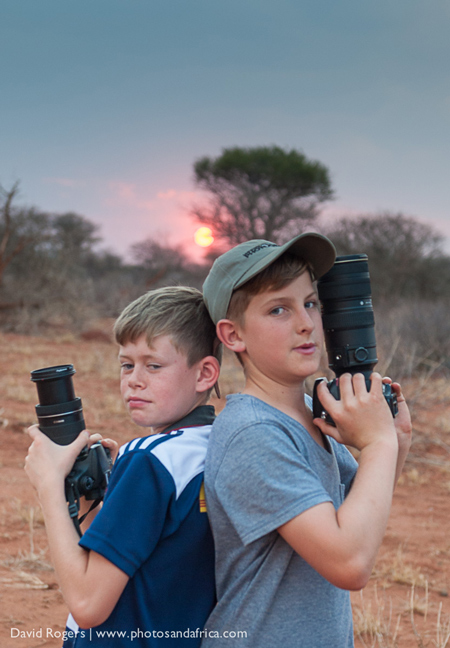 What better lodge to host this workshop, which we believe to be the first of its kind dedicated to kids, than Jaci's Safari Lodge  in the beautiful Madikwe Game Reserve? Jaci herself shares our sentiments about kids, and her lodge allows them to be themselves. They can take a running pounce onto the huge furry bean bags, play Marco Polo in the pool, giggle in the night-time boma, braai marshmallows on the fire, laugh and sing out loud, and feel completely at home.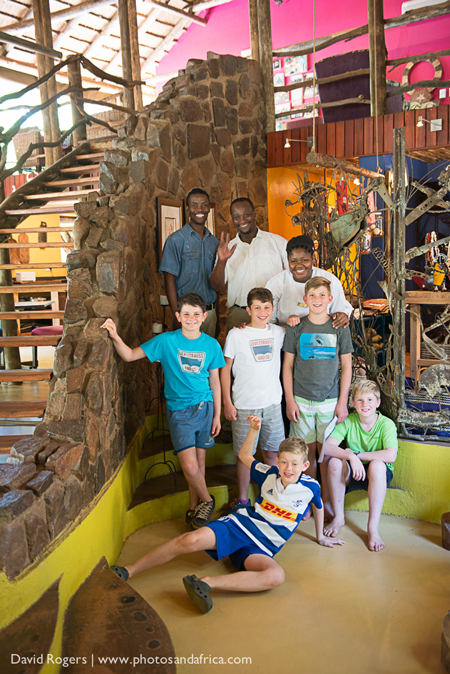 "If anyone asks you what camera you have, tell them it's a black one," said David, as he briefed the families before joining this safari. Any camera is fine, and it's not about the lens size. The results we got from tiny point-and-shoot cameras were astonishing!
The idea of the workshop was to teach kids to see differently, to focus their game drives on finding lines, texture, form and composition in everything we passed. It was about making the most of every moment – even being caught in a red dust storm or wandering about a dry waterhole in search of dung and spoor.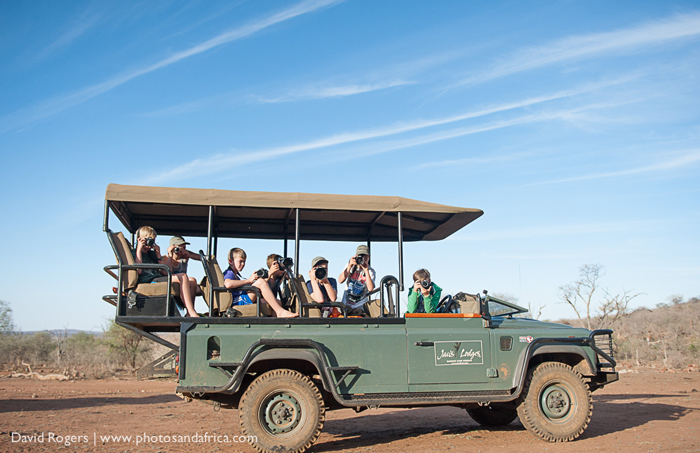 Children have a canny way of viewing the world around them that adults seem to have lost. From early in the morning, the air still prickly with cold, tummies warm with hot chocolate and rusks, they went in search of leadwood skeletons, impalas in flight, oxpeckers clinging to a giraffe's neck, close-ups of praying mantids, flowers and caves with bats.
They kept stopping for objects that grabbed their attention, and JR, our patient and open-minded ranger, led them with a strong focus on safety and perfect positioning. Being an excellent photographer himself, he soon took on the role of chief photo judge. He also taught them a game that involves spitting impala poo.
The wonderfully hot and slow space between game drives was dedicated to post-production as the boys lined up to download their images and work with David on getting the best from them. This became the most popular activity of the day and before long giraffes had blue legs, skies turned pink and the colour corrections became more and more outrageous. David revelled in the kids' imaginative take on their images and their clear ideas on how they wanted them to look. As I walked past the team, I heard one boy ask: "Can you make each finger a different colour?"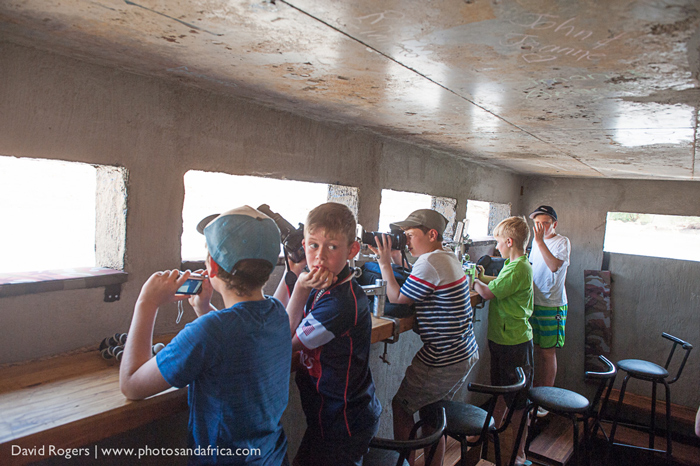 After the evening game drives, as dark set in, we all sat in Jaci's upstairs lounge with the large TV screen to show the day's images. Kids were allowed to submit their five top shots each day. Their naturally competitive natures meant this daily competition and the chocolate prize kept them very focused. And what agony it was to have to choose just one winner!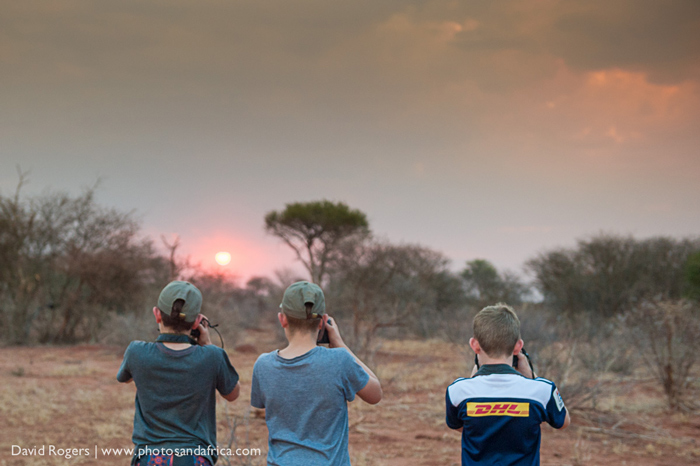 After the first slide show, it was amazing to watch the kids starting to see their surroundings differently. We saw them move away from standard portrait shots of animals to focusing their lenses on different elements – bubbles, steering wheels, faces, power lines, tunnels. We spent time taking macro images with tiny bushveld flowers and insects.
Best of all though was the chance to take photographs at The Terrapin Hide  – a fascinating addition to Jaci's Lodges. Reached via a short walk from the lodge and a crouched scramble along an underground tunnel, the Terrapin Hide has been constructed in the middle of a waterhole.
On our first day, we popped out of the tunnel to find ourselves just metres from, and on eye-level with, more than 30 elephants bathing, splashing and rolling. The noises they made – trumpeting, snorting and splattering – were unlike anything we'd experienced before. The intimacy and the energy of their communication is difficult to describe. Equipped with gimbals for serious photographers and little booster stools for the kids, the Terrapin Hide is a treat for anyone keen to get great shots.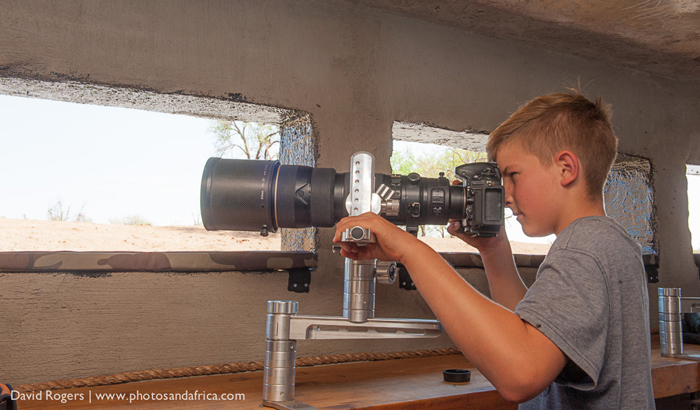 Above the tunnel, a sky bed has been erected. This raised bed soon became our midday chill spot, with drinks being delivered as we sat watching an endless queue of animals waiting their turn at the waterhole.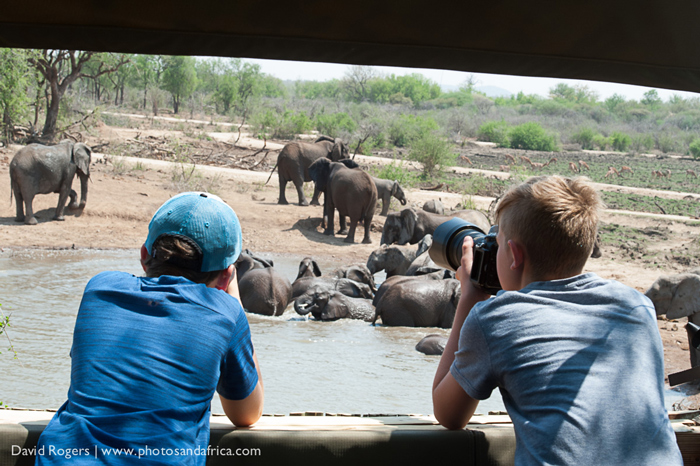 An amazing thing happens when you put cameras in kids' hands and separate them from their parents. They start seeing their surroundings in a new way, appreciating the details and nuances differently. They seem to develop the confidence to experiment and to make mistakes. They banter and laugh, and compare and encourage. They make blue giraffes.