Written by: Christophe Jobic 
Before a working trip to South Africa in April 2014, I took six days to visit the Kgalagadi Transfontier Park, by myself.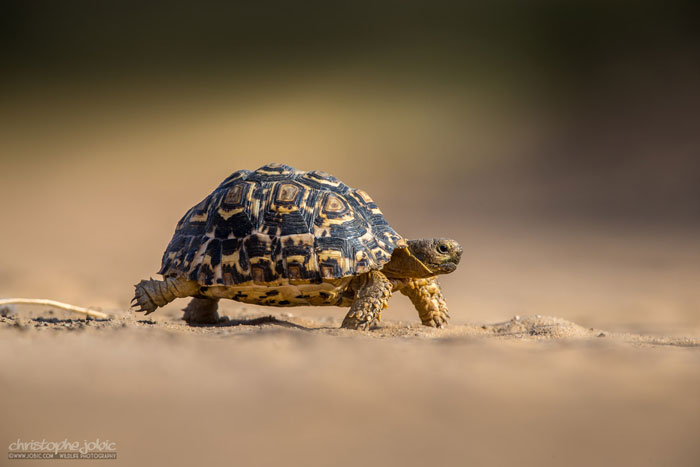 As I didn't want to spend too much time on the road, I flew to Uptington and rented a 4WD camper there. Upington has every facility needed to do the grocery shopping before moving into the bush, and it's a easy drive to the Kgalagadi Transfontier Park.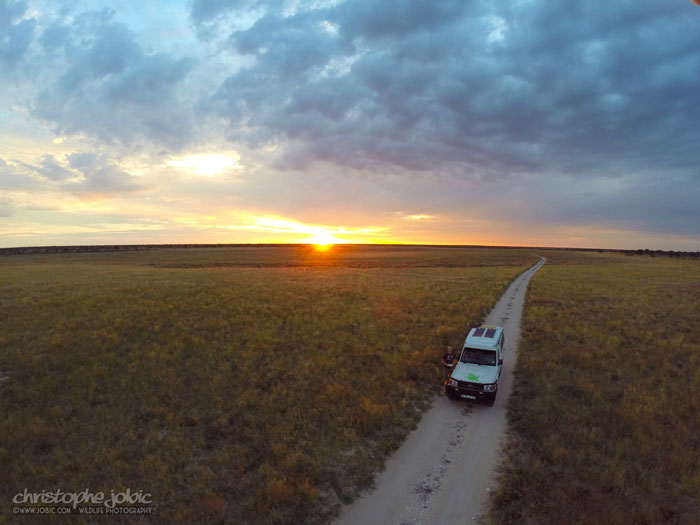 I chose to stay in the quiet Two Rivers campsite. The next day I drove north east to the Mabuasehube area, through Nossob and along the hilly Bosobogolo trail. I finally arrived in Mabua one hour before sunset after stopping for some cheetahs on the trail, as well as a refreshing splash in the Nossob swimming pool.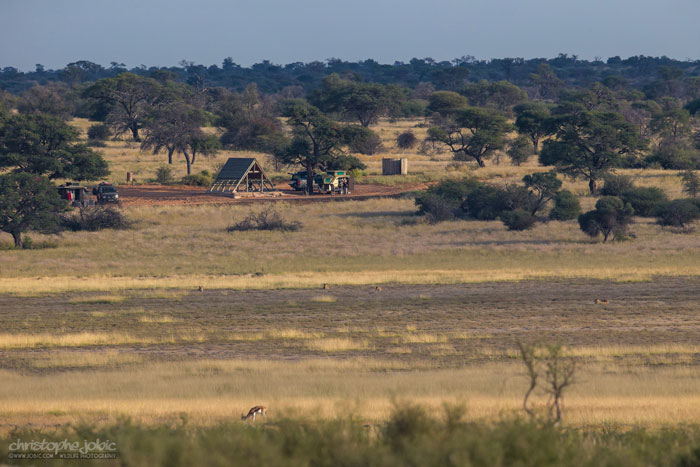 It was my first visit to Mabua and I was lucky to hear lions roaring every night, and to see them every day. The area is rough and arid, and although the tracks are in a pretty good condition, staying there in not for sissies because the unfenced campsites are very basic, often without water at all.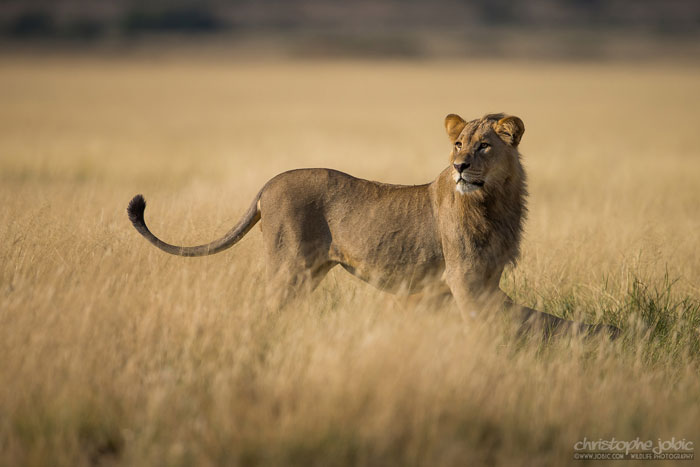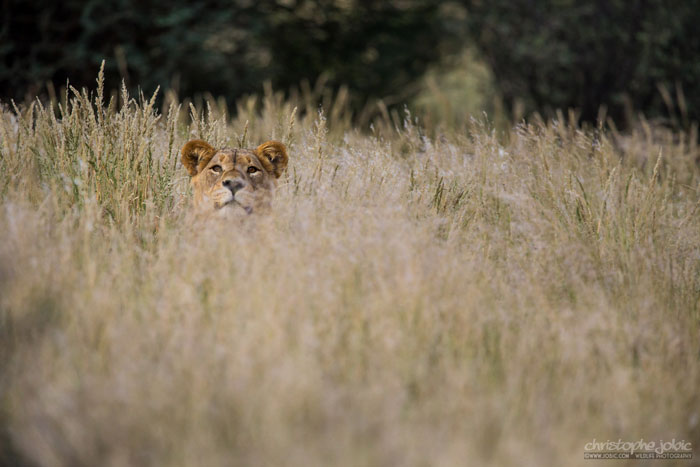 Travelling in April gave me glorious sunsets and sunrises, deep blue skies and starry nights. After a few days and nights living and photo/video shooting in this remote area, it was time for me to drive the Boso trail back again.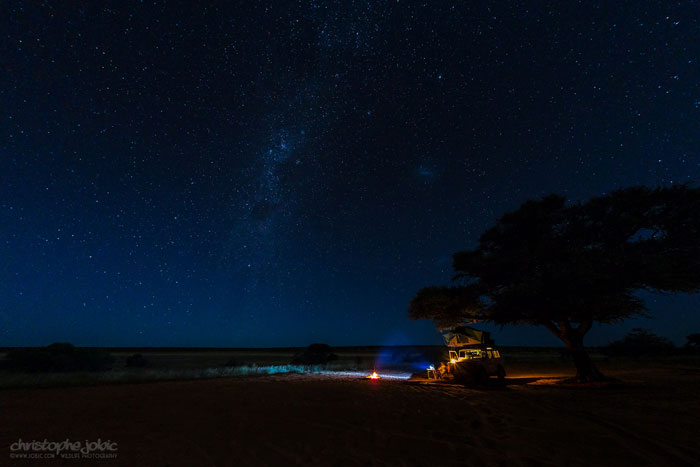 On my last night in Rooiputs, I was blessed to meet a pride of lions with cubs lying on top of a red dune… right before sunset.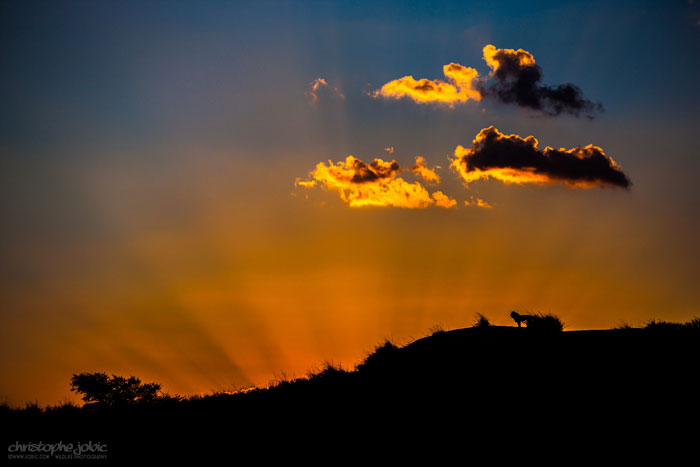 As the other vehicles left to travel to the more distant Twee Rivieren camp, I was able to stay with the cats until they woke up and interacted in the golden light. Those are images I will cherish for life!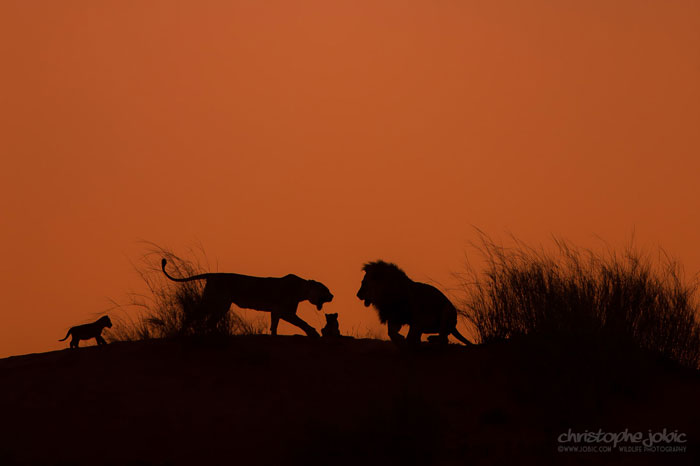 It's was too short a trip, but I managed to get back there a few months later. So the story will be continued.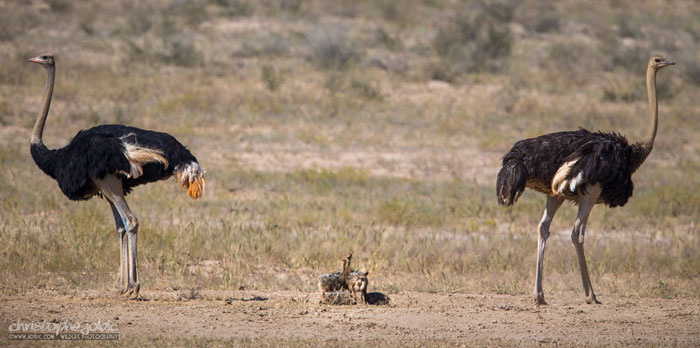 Here is a video from my journey in the Kgalagadi…
Kalahari – African Safari #1 from Christophe JOBIC on Vimeo.