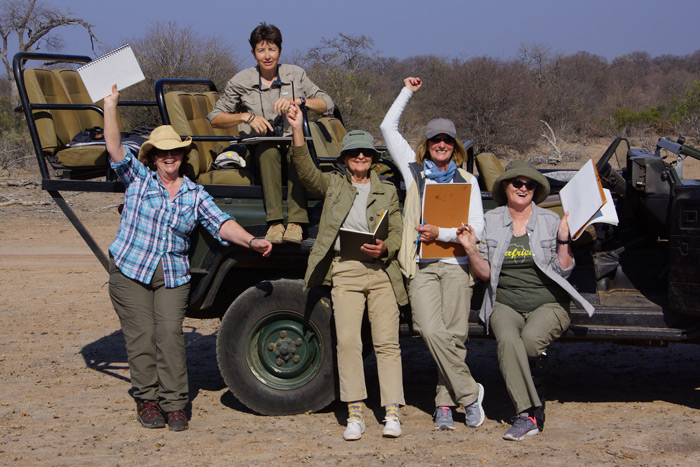 Professional wildlife artist Alison Nicholls offers an insight into a typical day on one of the 2016 Africa Geographic Art Safaris in the Klaserie Nature Reserve.
Each of this year's art safaris were held at Africa on Foot in the Greater Kruger National Park, South Africa. This is a lovely rustic camp with a friendly feel and great rangers, who pulled out all the stops to get us some fantastic sketching opportunities.
On the first day, we arrived at the camp at around lunchtime and, after we'd settled in, I gave a demonstration of my wildlife sketching techniques and we talked about which materials we should take out on our afternoon game drive.
I use a lot of simple shapes to start my sketches, like circles for the body and shoulders of the elephant. Although there are many materials suitable for sketching wildlife, an HB pencil and sketching paper are the perfect choice to start with.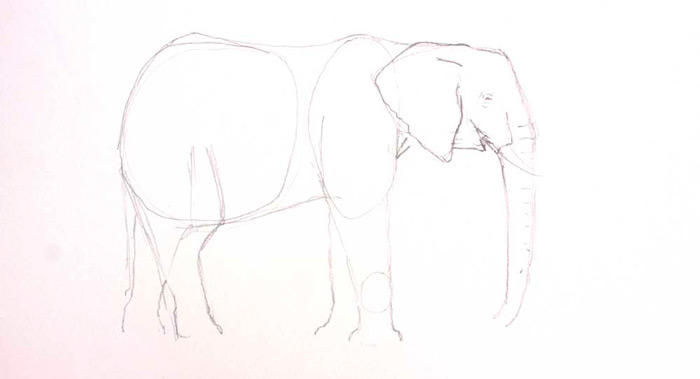 After my demonstration, we climbed aboard the game vehicle and set off into the bush, which was extremely dry in 2016 due to the drought afflicting Southern Africa. As we drove, we searched for animals, keeping our paper and pencils at the ready.
The great thing about going on safari is that you never know what you might see. Finding lions is always exciting because they are often fairly stationary during the day, which makes them great sketching subjects.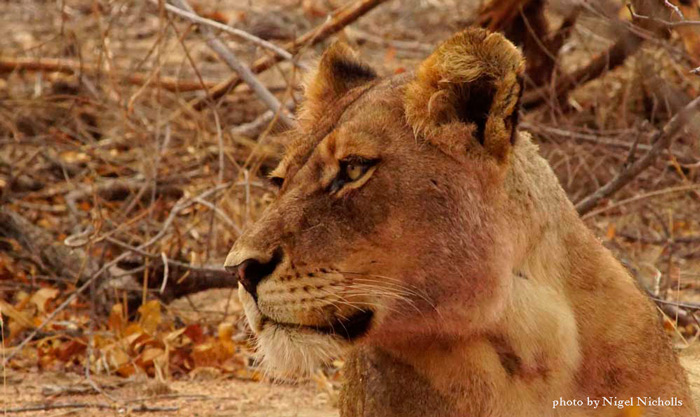 Elephants are also great to watch and sketch!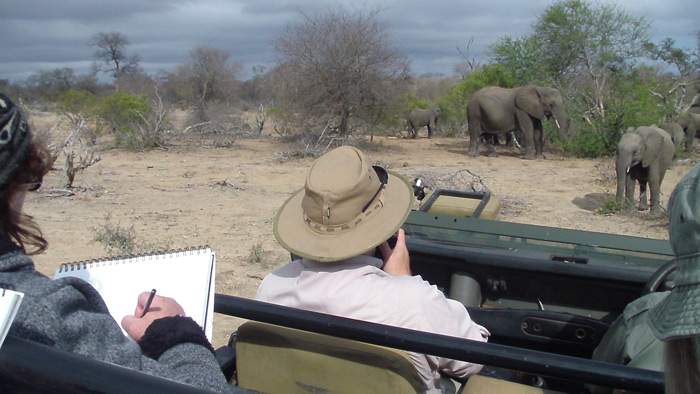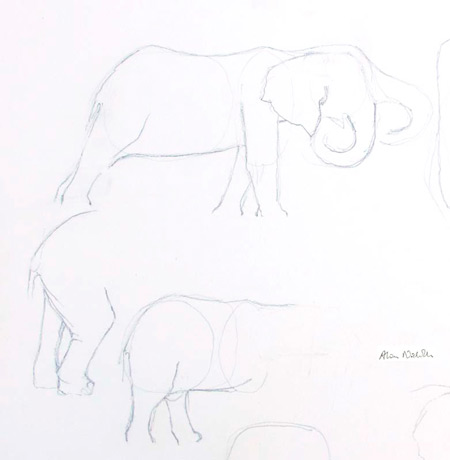 During our first game drive, we had an amazing sighting of an elephant herd handling the bones of a dead elephant, touching them carefully with their trunks and feet.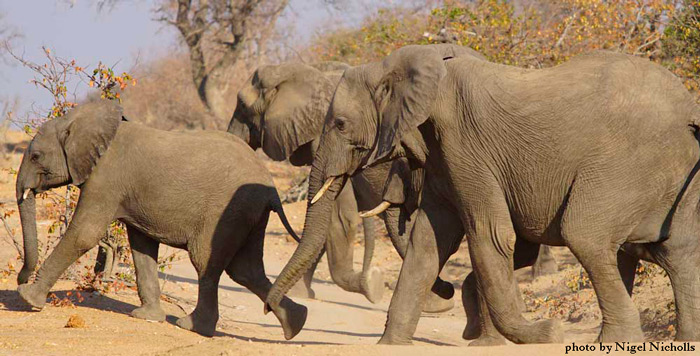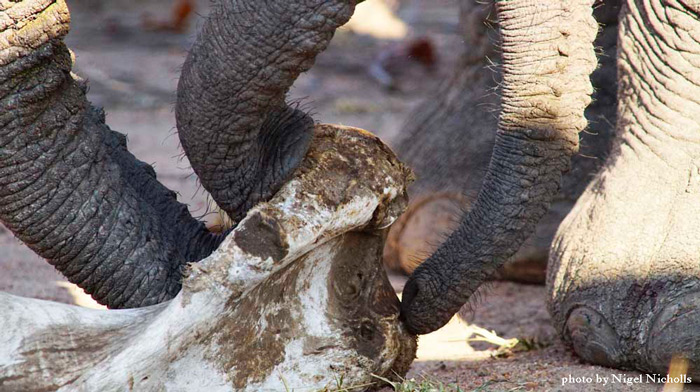 After a couple of hours of driving and sketching, we then stopped for hot chocolate and rusks, before continuing on our game drive until we saw a kudu. We were sitting above her on a dam wall but she was actually about five feet tall at the shoulder!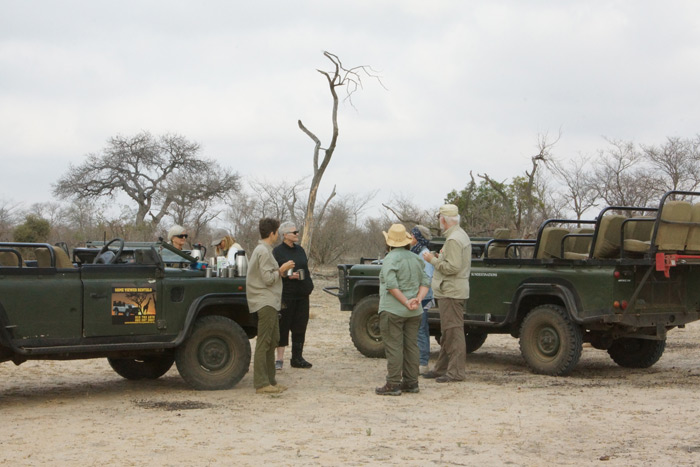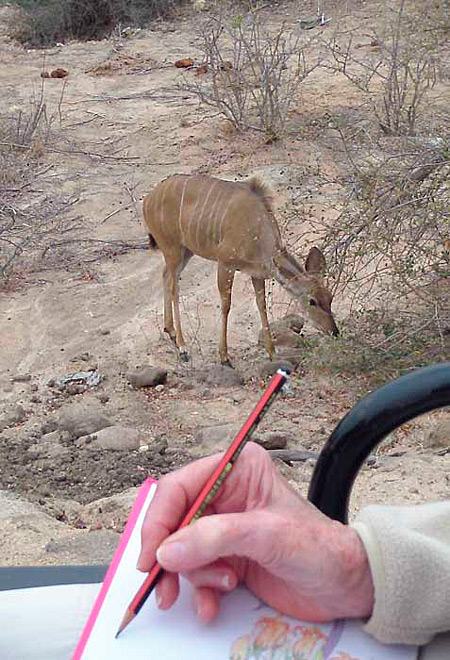 And then we really did see a dwarf species – a dwarf mongoose, to be precise. It moved too quickly to sketch, but was worth watching as it popped up in various burrow entrances.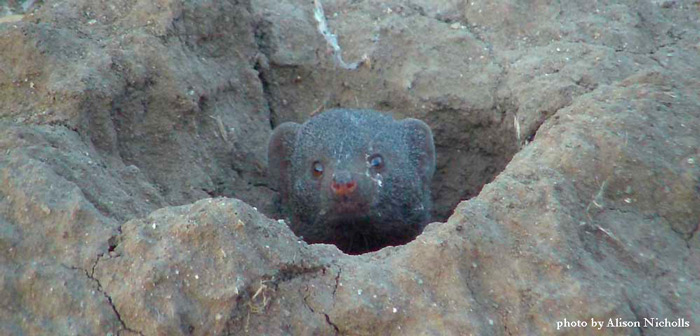 Back at camp after a delicious breakfast, we checked the morning's sketches. We looked closely at the anatomy of the animals, comparing our sketches to photographs of each species. Guests also practiced sketching from the photos, learning the shapes of each species so that they could sketch them more quickly the next time we saw them on a drive.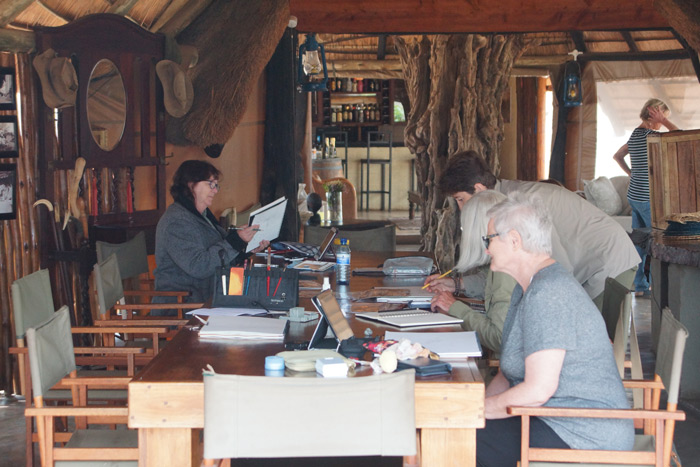 We also used watercolour during these workshops, and I taught participants how I add watercolour to a pencil sketch.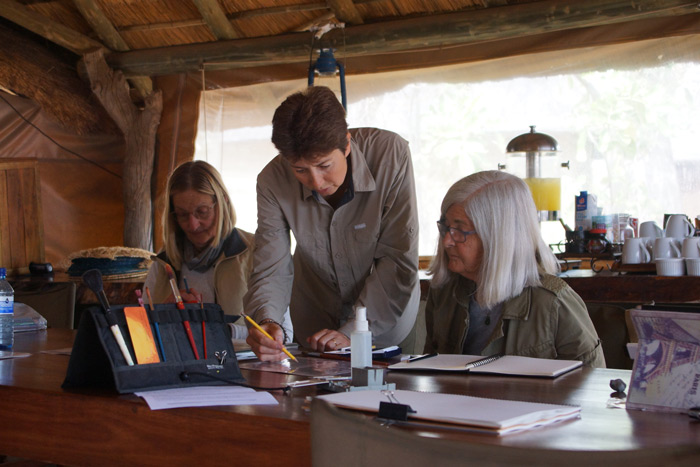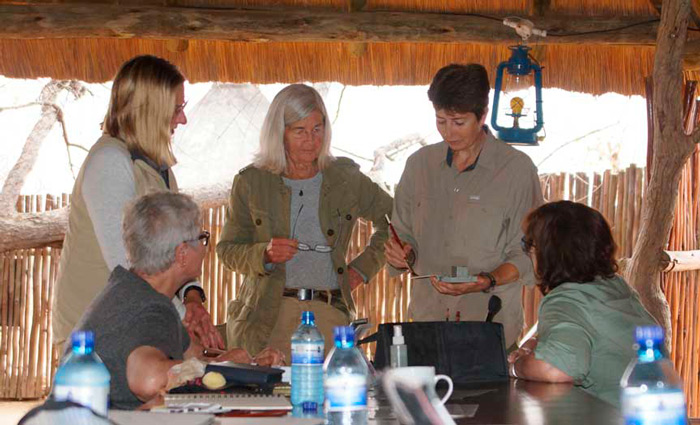 We worked for a couple of hours – although nothing on the safari is compulsory – and, after a break and lunch, we set off for our afternoon game drive and some more sketching.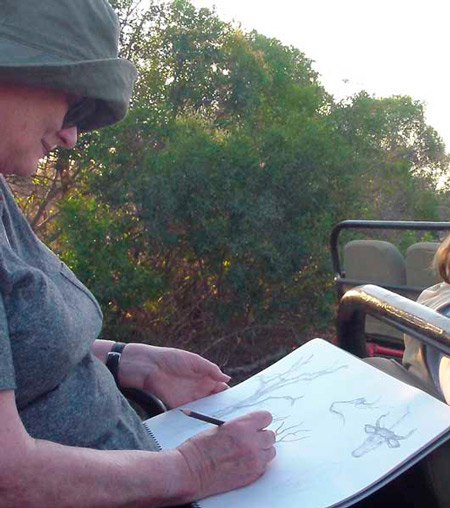 As the sun set, we saw a stately giraffe stride past and we stopped for sundowners. On this particular evening we were discussing the Southern Cross as it appeared in the evening sky.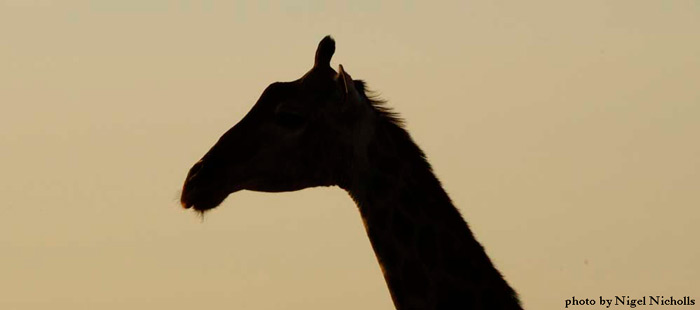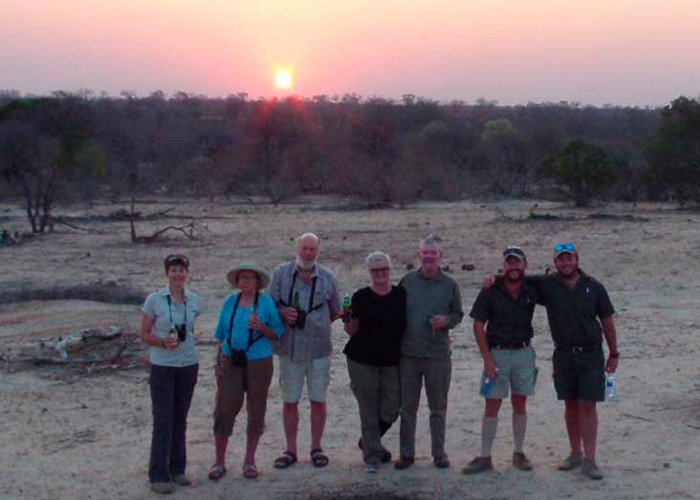 As it grew dark, we headed back to camp for drinks around the campfire, lively conversations, lots of laughter and another wonderful evening meal. After a good night's sleep, we started the next day with a quick cup of tea or coffee at around 5.45am, then we were off on our morning game drive.
And so started another tough day on safari! Repeat all this for three more nights, and you'll be sure to leave with a sketchbook full of images, a new appreciation for the African bush and memories you will never forget!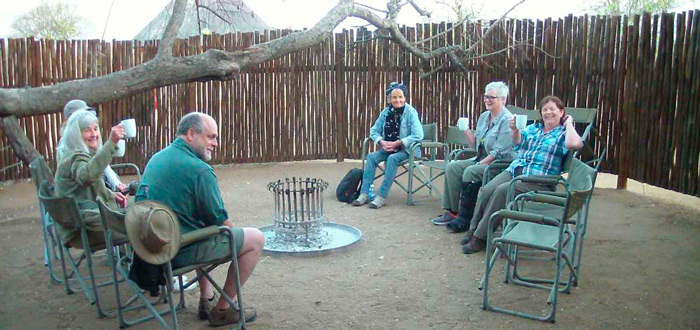 Join us in 2017 as we visit Africa on Foot for four nights from 27th to 31st August. Find the full itinerary, guest testimonials, and booking information here. You can also learn more about my work on my website.