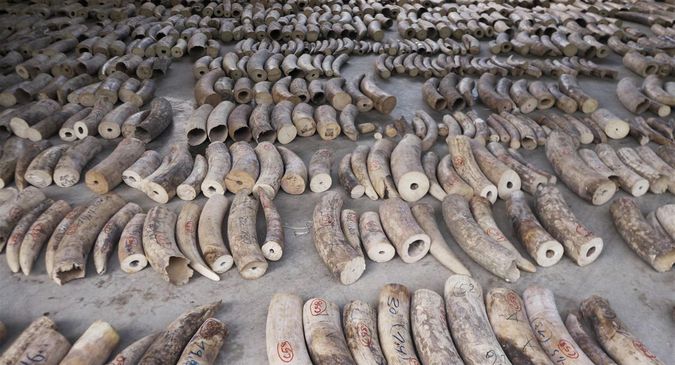 Nearly nine tonnes of ivory and 11.9 tonnes of pangolin scales have been seized in a record haul by Singaporean authorities. The announcement came on Tuesday from the country's National Parks Board who, together with Singapore Customs and the Immigration & Checkpoints Authority, made the seizure on July 21 after a tip-off from China's custom department.
Three shipping containers, said to contain timber, were en route from Democratic Republic of the Congo to Vietnam. Upon inspection, sacks containing pangolin scales and elephant ivory were found in one of the containers.
The elephant ivory, estimated to be worth US$12.9 million, came from nearly 300 African elephants and weighed a total of 8.8 tonnes. This is the largest seizure of elephant ivory in Singapore to date. The haul falls just short of 9.1 tonnes seizure in Vietnam in March, which non-government organisation Environmental Investigation Agency said was thought to be the largest ever globally.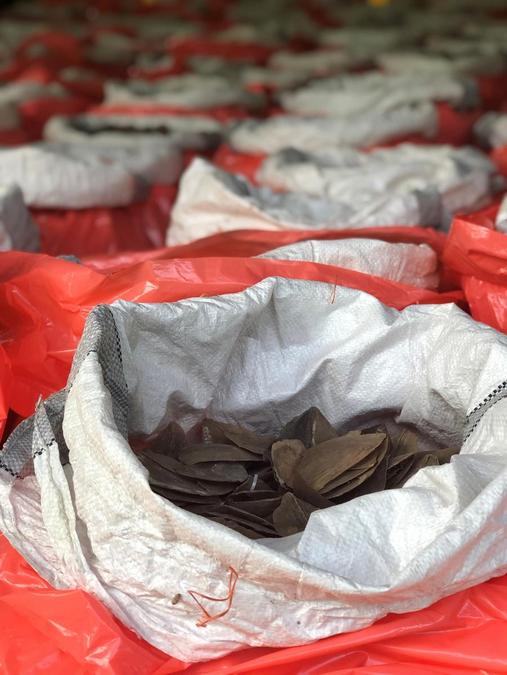 The pangolin scales, estimated to be worth about US$35.7 million, were packed into 237 bags and estimated to come from approximately 2,000 giant pangolins (Smutsia gigantea). With this seizure, Singapore has seized a total of 37.5 tonnes of pangolin scales since April 2019.
According to the National Parks Board, the seized pangolin scales and elephant ivory will be destroyed to prevent them from re-entering the market.