The sad news broke yesterday on the eve of the inauspicious super moon, that Hope – Africa's super-rhino – was dead.
Hope became the poster child of the fight against rhino poaching after she survived a botched attack in the Eastern Cape at the end of April last year. The six year-old white rhino cow was found wandering alone in the bush some days after her attack, with half her face hacked off.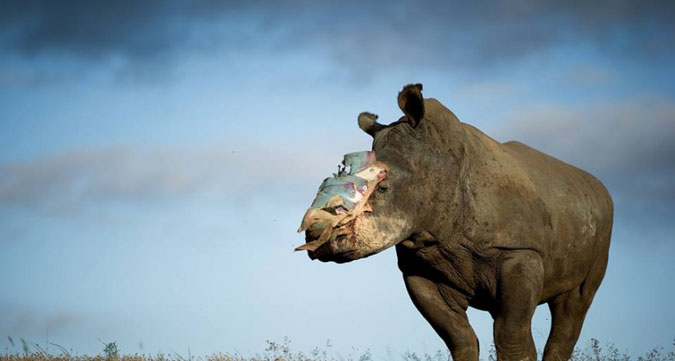 Her recovery was deemed miraculous and against all odds she survived, earning her the name "Hope," and gaining her an international following. She quickly became a wildlife icon and ambassador for her species – an inspirational reminder that in the face of adversity and seeming hopelessness for our precious rhinos, there IS hope. And Hope she was.
Currently, the cause of death looks to be a bacterial infection of her small intestine that she had picked up earlier in the month, the Saving the Survivors sanctuary where she has been homed and looked after since her attack have requested further tests to shed light on this immense tragedy.
We can only be thankful that her suffering is over, and that her inspirational story will continue to bring hope to a species in peril.
 Thank you Hope!
And thank you to all those involved in giving her a purposeful life!