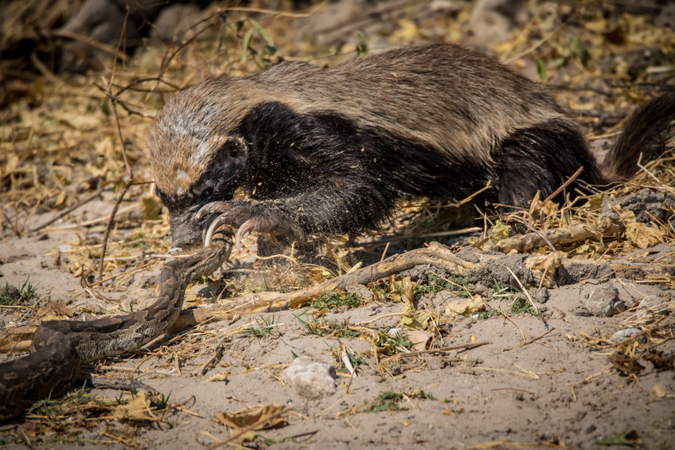 There is just under a month and a half to go until our Photographer of the Year 2018 closes for entries, and so far we have received some incredible photos that show wildlife doing what they do best. Henning de Beer – who hosts photographic safaris to Botswana and Namibia – sent in a photo of a honey badger going after an African rock python. We wanted to know more about this story, and so Henning shared with us this amazing wildlife encounter.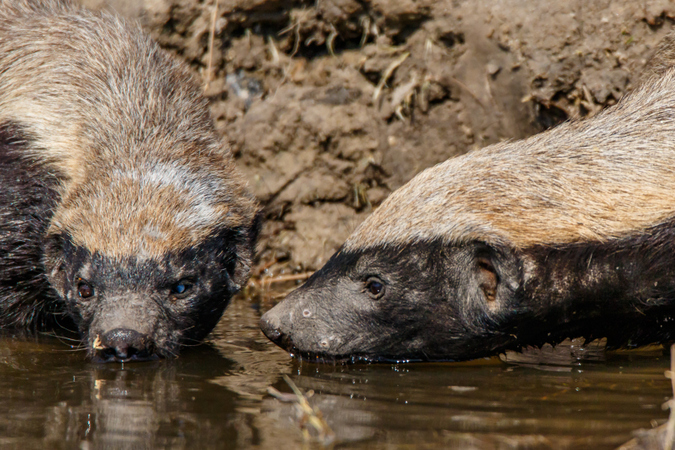 Written, and photographs, by Henning de Beer 
I was on a photographic boat with some of my guests on the Chobe River when we saw two honey badgers approaching the river to drink.
While we were taking photos of them drinking, the driver of the boat spotted an African rock python lying motionless along the riverbank, warming up in the sun. The honey badgers hadn't noticed the python, and were starting to move slowly away while keeping an eye on us.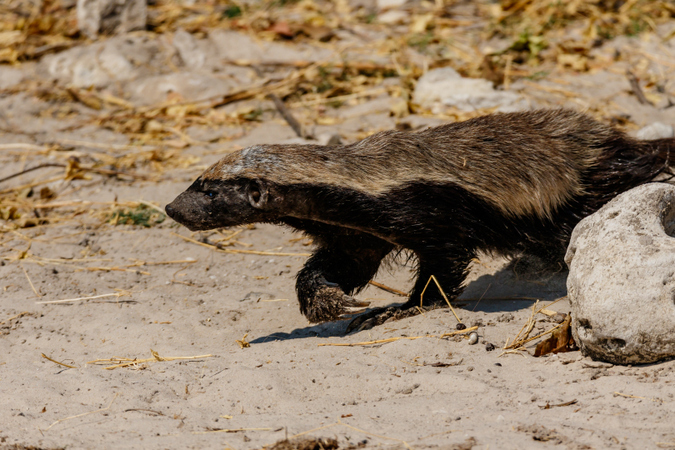 The next moment one of the badgers tripped over the python! With a shock, he realised what was lying there in the sun. The honey badger circled around the python a few times, checking him out, and then attacked with extreme speed.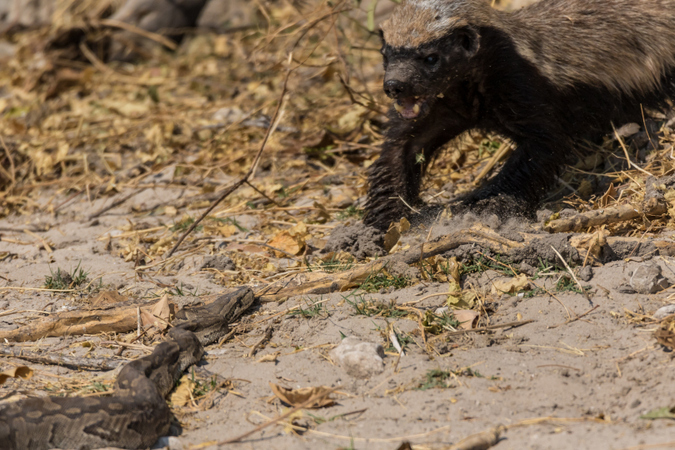 The snake didn't even have a chance. He crushed the head of the snake instantly and it was over, within seconds. He immediately dragged the snake into the protection of the bushes and out of our sight.
Needless to say, there was great excitement among the guests on the boat as that was something you  definitely don't see every day!