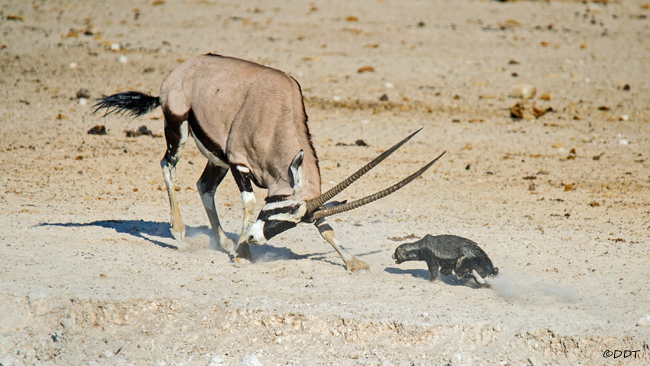 We're halfway through our Photographer of the Year 2018 and entries are filling up our inbox at an incredible pace. Last week, we featured a photo in our Weekly Selection gallery of a honey badger charging an oryx, taken by Dirk Theron. It caught our attention and we wanted to know what happened next! So here Dirk shares with us this amazing wildlife encounter that he managed to capture on camera. Feedback from experienced bush folk is that this honey badger could have rabies – hence his emaciated state and elevated aggression levels. This little guy reminds us so much of this famous YouTube video: "The Crazy Nastyass Honey Badger" ("Honey Badger Don't Care").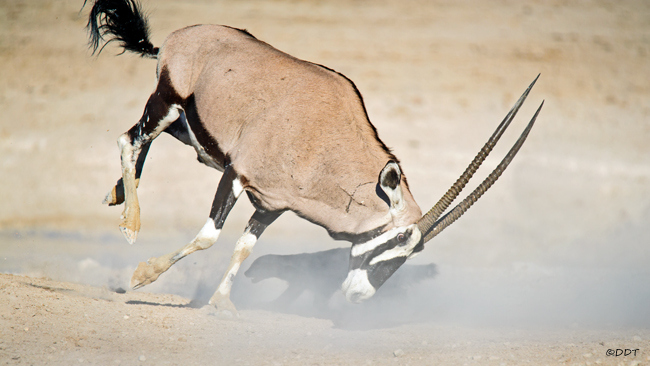 Written, and photographs, by Dirk Theron
I was sitting at one of my favourite waterholes (because of the perfect afternoon light it receives) in Etosha National Park in Namibia, and there was not much going on, except for an old oryx hanging around. I was starting to get a bit bored and was about to leave and head back to camp when I saw movement in the distance. I was pleasantly surprised when I realised it was a honey badger approaching.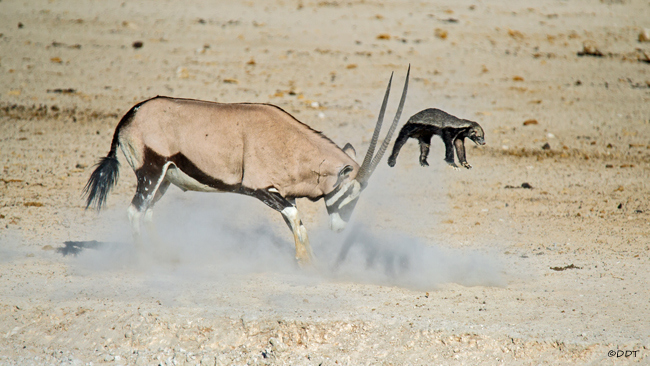 The badger went straight to the water and started drinking, ignoring the small number of animals that were around. The next moment it stopped drinking and without warning started attacking this oryx!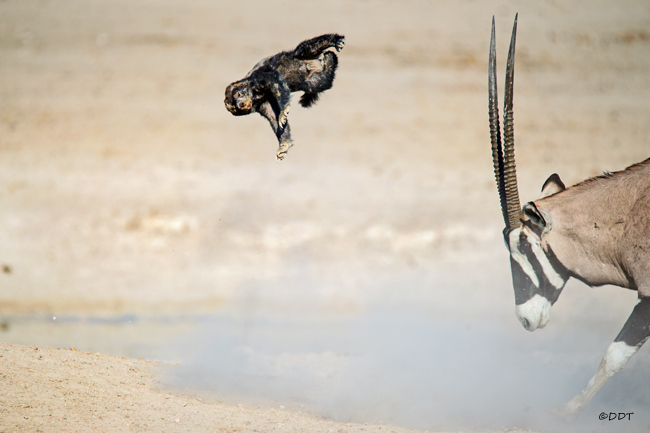 The oryx would take a few steps back while the badger charged, then the oryx would slam the badger flat on the ground with its head, hooking the badger with its horns and tossing it easily five or six metres into the air. The first time the badger fell I thought it was dead, but it would just get up (albeit a little unsteady), shake itself and charge again!
This routine repeated itself about four times until the oryx decided it best to get out of there, so it turned around and made a hasty retreat! I was left stunned.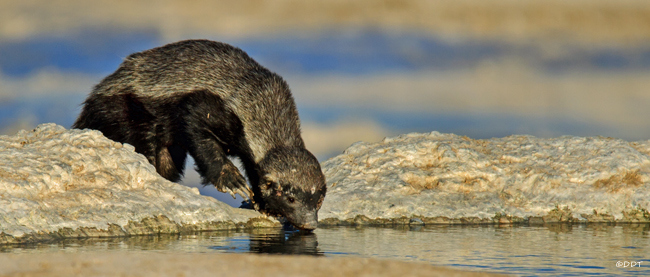 The next day I was sitting at the same waterhole, thinking about what happened the previous day when, (believe it or not) the same badger came trotting up to the water.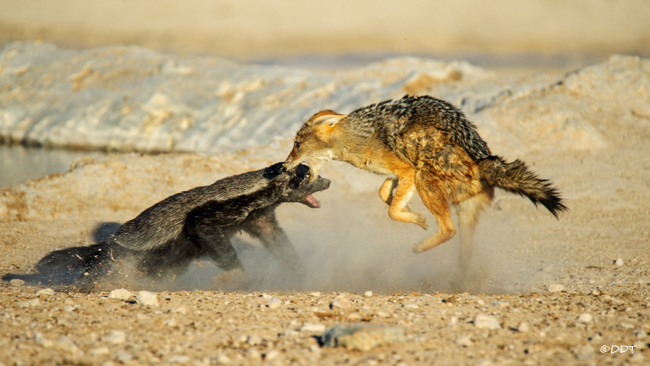 I could not believe what I was seeing when, again without warning, the badger started attacking a black-backed jackal!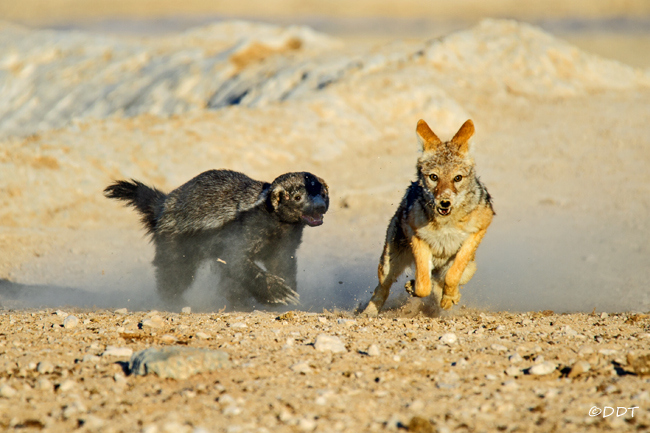 I managed to get a few shots with my camera before the badger chased the jackal off into the bushes. I have never seen anything like this before, absolutely amazing!
Africa, she's full of surprises!