In 2014, I visited a Himba tribal group in the Kunene region in Namibia as a run-of-the-mill tourist with a guide, bringing gifts to the chief in order to be allowed into his kraal to take photographs. I loved the experience – the women were so beautiful and captivating, and the children so photogenic.
Two years later, I was excited to return to the same Himba group with a film crew gathering footage for a documentary.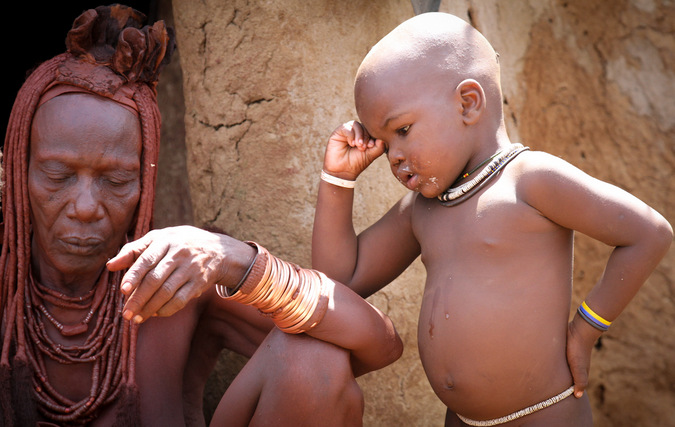 This time, on my second visit, I hadn't paid gifts to click away as many portraits as I respectfully could within a timeframe dictated by the chief, as we were there for a different purpose.
In an unfortunate way, that first visit was almost more about me – me and my camera and what portraits we could capture together.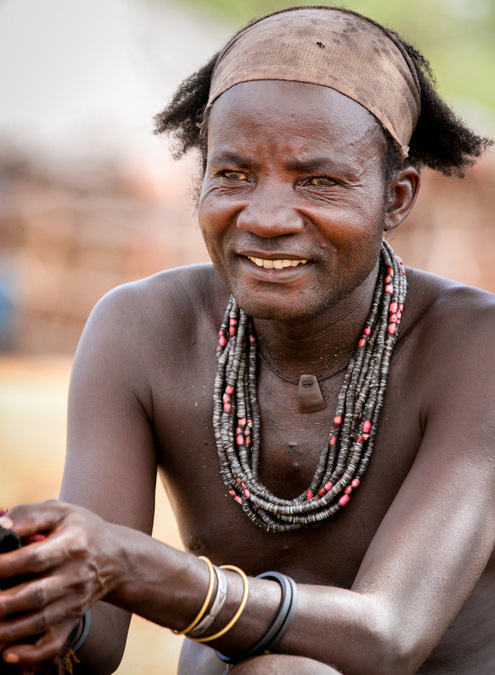 Contrary to that visit, what I most enjoyed my second time was watching the interaction of people with one another… toddler pals, adolescent friends, mothers and daughters.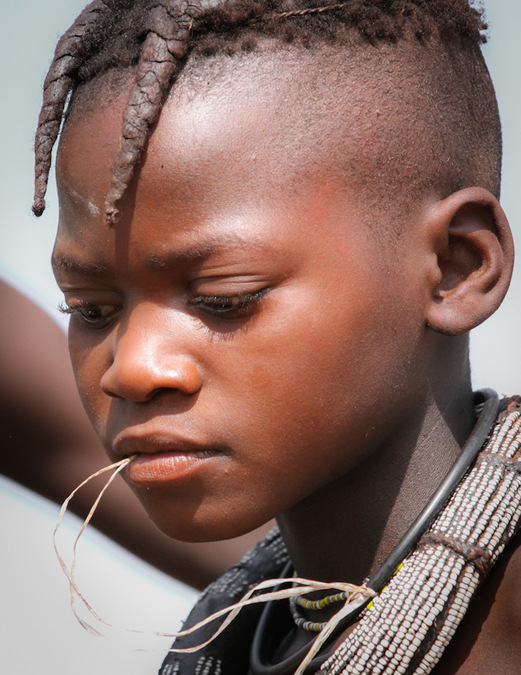 I think the Himba are stunning in portraiture, but I became even more captivated by them as I tried to capture them in motion.
For this is how one really gets to know any people anywhere – not by having them look steadily into your camera, but by seeing what they do, letting their actions speak for them: the kindness, the silliness and playfulness, the nature of familial bonds.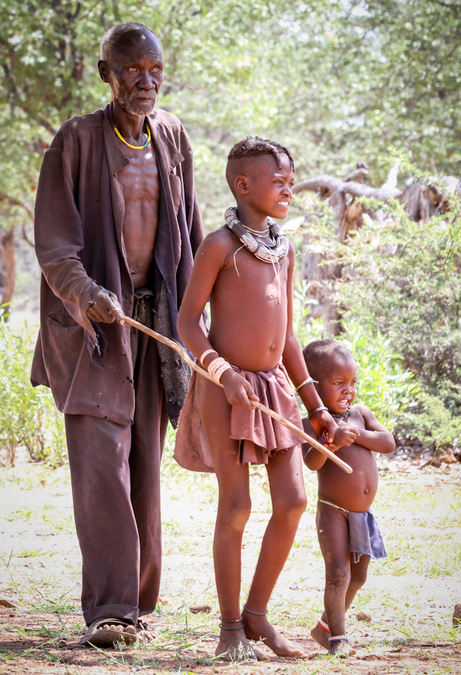 I, of course, liked it when they expressed an interest in me, but I secretly derived more joy from sitting alone and still in the shadows while the film crew conducted interviews, quietly observing the vibrant lives surrounding me.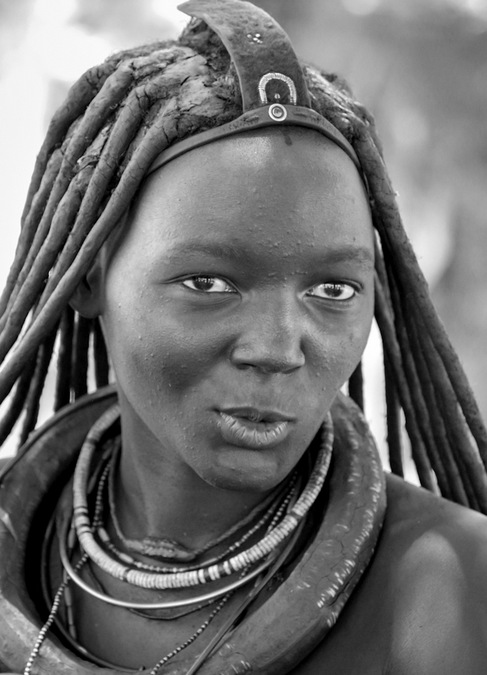 Living in modern America, I find children all around are habitually consumed with iPads and toys with bell and lights, sirens and voices. Their thumbs continually press iPhone screens or game controllers on the couch in front of the television…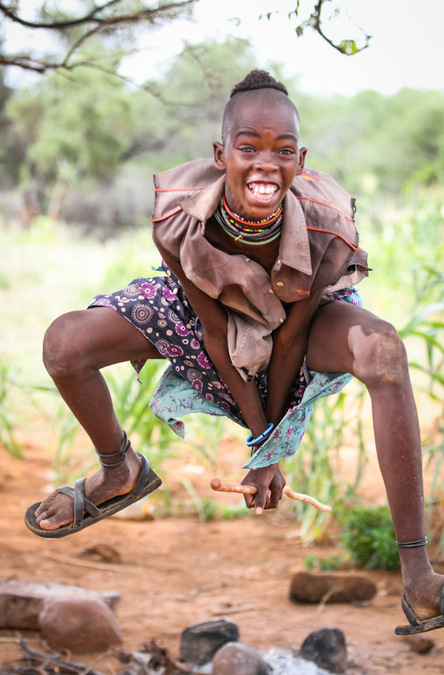 But when I was in Namibia, one of the most refreshing things to revel in among the Himba was the reminder that fingers and toes, sticks and weeds, and empty boxes are just as entertaining for children – if only we could strip ourselves of other distractions.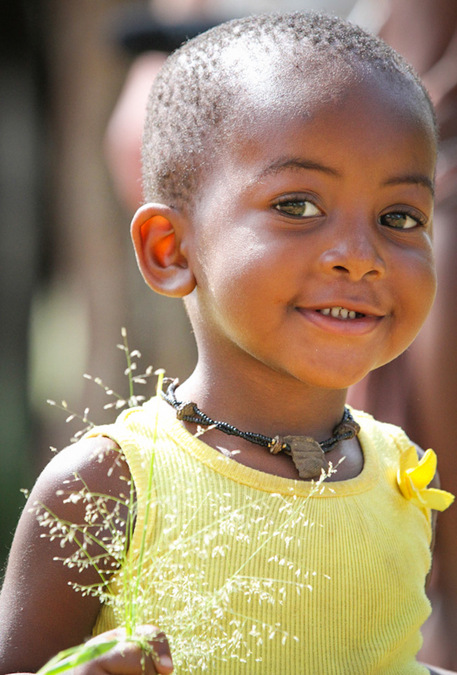 I was fascinated watching the young women help maintain the elaborate hairstyle of one of the chief's wives, their nimble fingers grasping extremely thin lengths of twine and working it into mere wisps of hair as part of the system for attaching the cowhide headpiece that married women each design for themselves.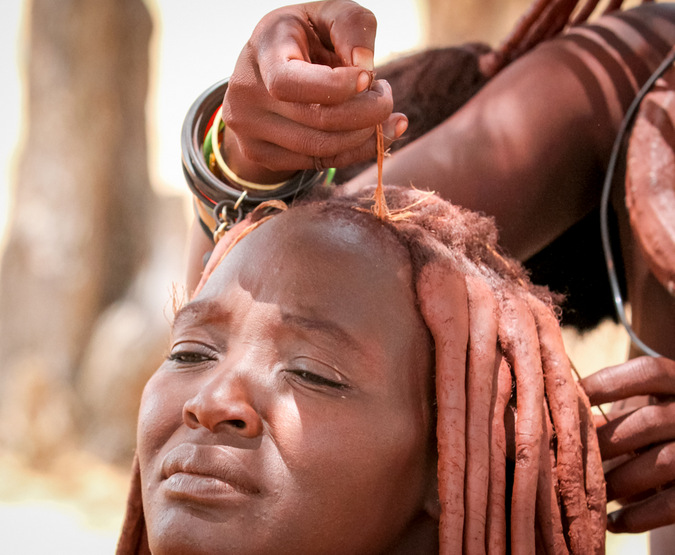 At the end of a day sitting and watching silently from the shadows, it's still nice to coax a candid smile into the camera from those whose lives I had the privilege to witness.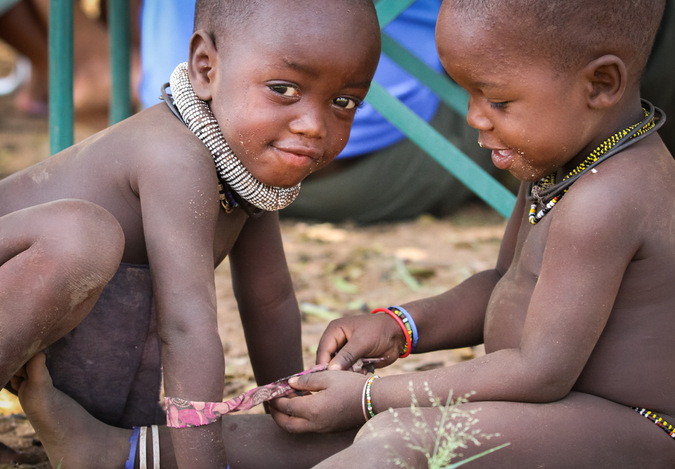 The documentary, African Witchfinder, whose filming brought me back to Namibia, is due for release in 2017.