Written by Jenny Carless
I enjoyed my first solo safari recently, living for a month just outside of Ol Pejeta Conservancy in Laikipia, Kenya, so that I could go out on my own daily game drives.
On a solo safari, I knew I'd be missing out on the knowledge – and keen eyes – of a guide. But, I wanted the adventure of driving by myself and having intimate experiences with the wildlife that I spotted.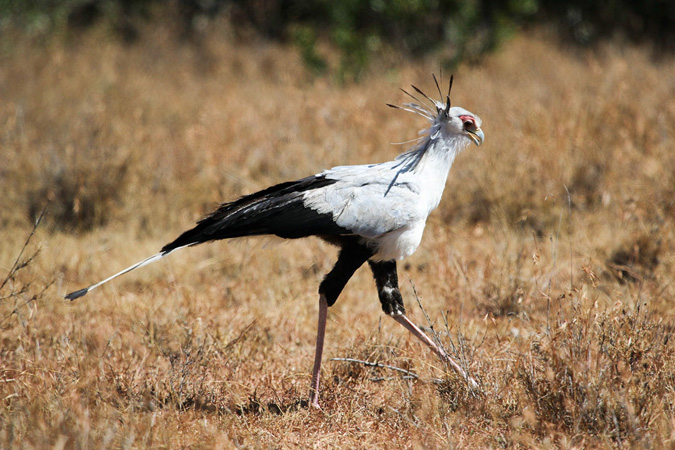 On my first morning in Ol Pejeta – in the first 30 minutes, in fact – I came across a lioness just 20 metres off the track. I crept up slowly in my car along the track until I was looking directly across at her. I took a few photos and then just sat, appreciating the situation; just me and a lioness, with no one else as far as the eye could see.
Then she got up and started walking towards me!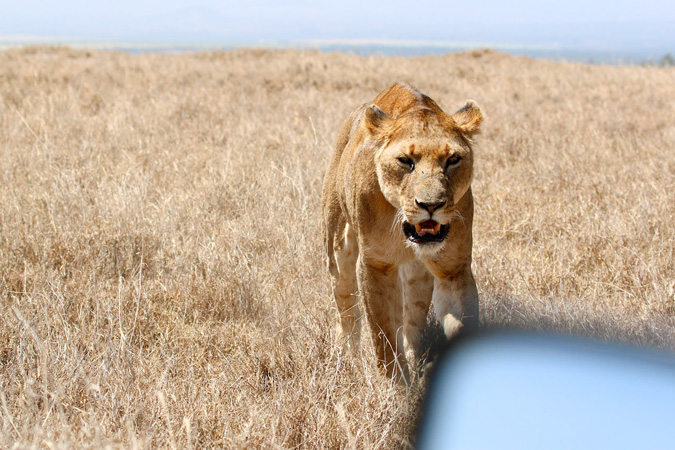 My first thought was, 'she'll just walk right by, that's what lions typically do'. My second thought was, 'I'm going to have a lot of explaining to do if she doesn't!'
Did I mention that my front windows were down in order to take photos? Or that my vehicle – a 25-year old Mitsubishi Pajero – didn't have electric windows?
Of course, there was nothing to worry about as she casually walked right on by.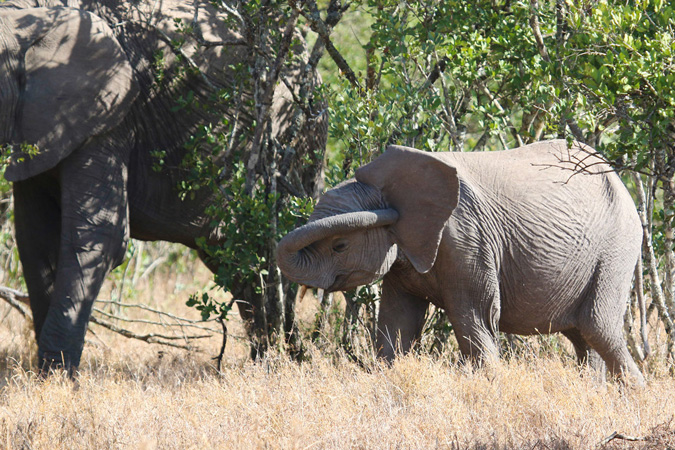 Another first for me was coming upon an elephant herd on my own. In the southeastern area of Ol Pejeta, between the Rongai Gate and the marsh, I caught sight of an elephant in the bushes. I pulled over and looked around. Sure enough, I eventually spotted several more elephants among the Euclea and whistling thorns. It turned out to be a small herd of 11 or so – a few mothers and several youngsters.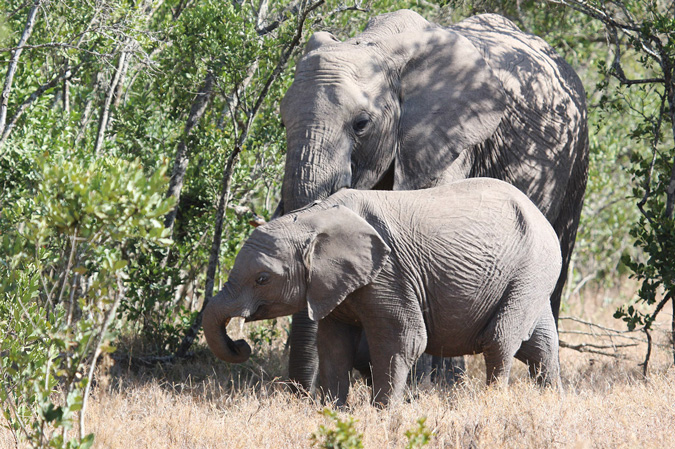 I had an ellie herd all to myself! But I quickly realised the downside to this situation. With a driver or guide, you can just enjoy being near the animals. This time, I had to pay attention as no one else was going to do it for me! I didn't want to be surprised by a protective mum or a grumpy bull. The thrill of having a small herd all to myself was worth the slight cost of added vigilance.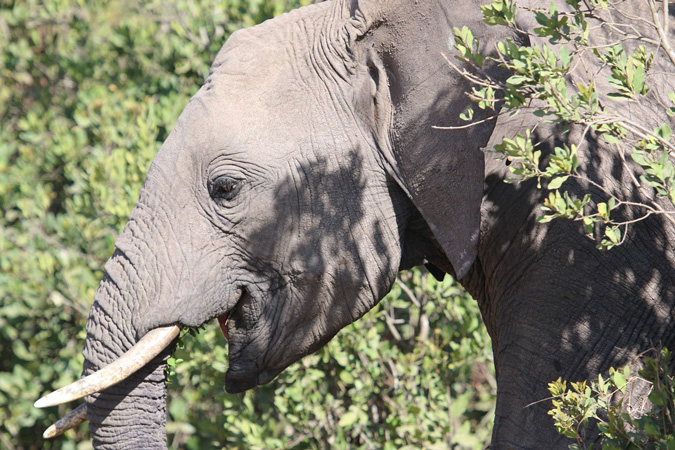 One morning, coming south from Zebra Plain toward Grant's Plain, I found three white rhinos sleeping just off the track. I stopped, waiting for them all to get up and walk (or run) away. But they didn't.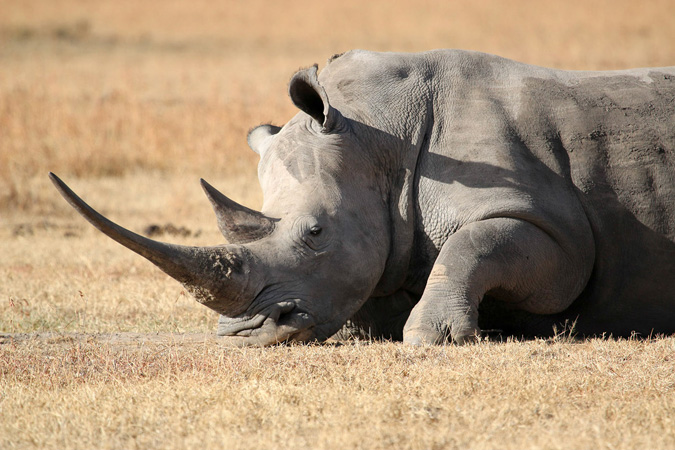 I edged off the track, on the far side of the sleeping trio, so that I could get closer without coming right up next to them. Every few metres, I stopped, turned the engine off and took a few photos – sure that they'd take off any minute. At one point the one raised its head and looked like it might get up, but instead fell right back to sleep and started snoring!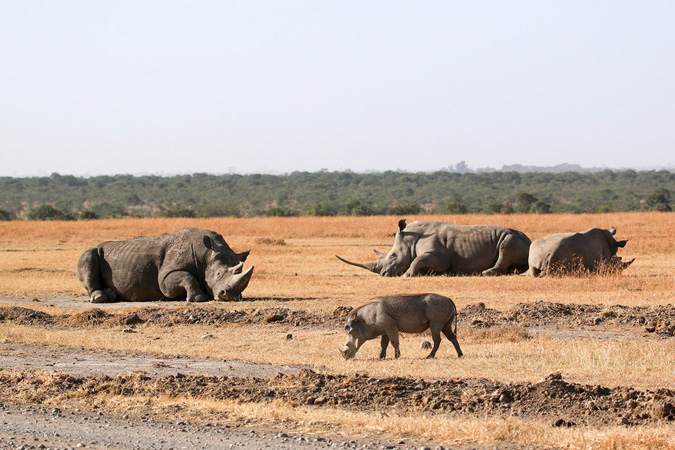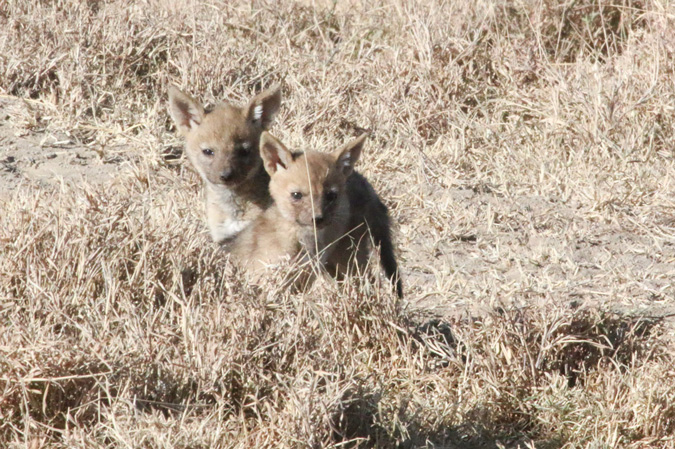 Of course, the down side of a solo safari is not being able to share the excitement of these experiences right then and there with someone else. But that's what blogs are for, right?