Written by: Brass Brassett, head guide and programme manager at Campfire Academy
When you get a call asking you to bring your students to assist in getting a giraffe out of a waterhole, the mind boggles.
Only when you see the bad design of the waterhole do you understand. A small drinking hole surrounded by a circle of smooth concrete allows no traction for hooves, making it easy to fall in. It was an accident waiting to happen and, unfortunately for this old giraffe bull, the accident happened to him and he could not get a firm footing to step out.
When we arrived at the scene in Balule Nature Reserve in Limpopo, the reserve warden and his team, as well as Provet Wildlife veterinary staff, were already in attendance and had darted the giraffe with sedatives.
Once the vet, Dr Peter Rogers, had given the go-ahead, the senior veterinary nurse, Janelle Goodrich, approached the giraffe and then attached a rope around his neck.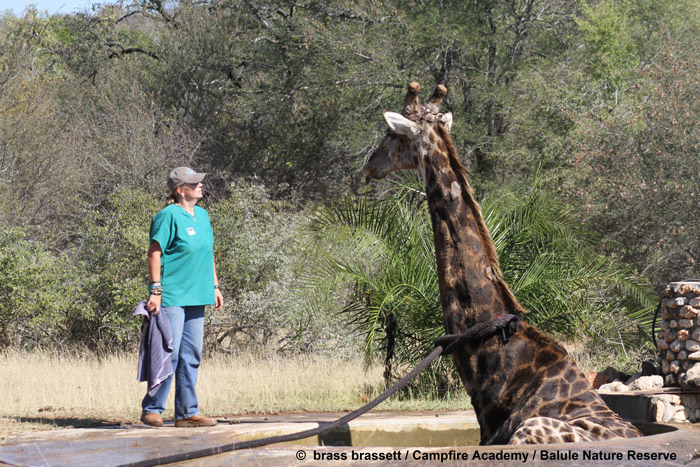 With the might of a Land Rover, the giraffe was pulled about a meter from the waterhole. His legs were then lifted and placed in a position that would allow him to be pulled free. Another rope was placed around his forelegs to alleviate the pressure on his neck.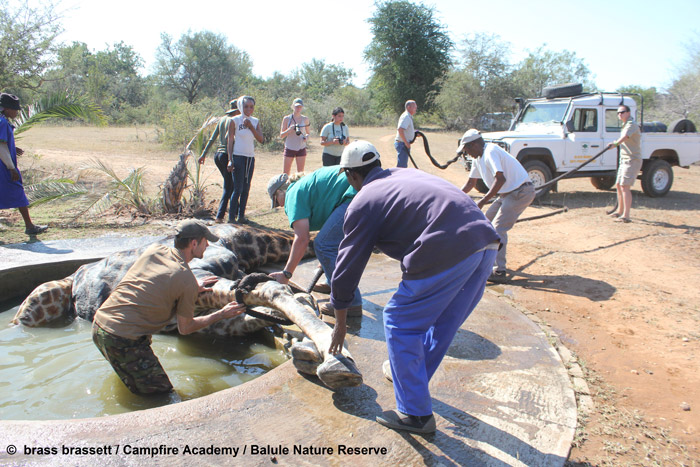 With male giraffes averaging a hefty 900kg, the Land Rover was struggling to make any headway in getting the body free from the waterhole.
Warden Craig Spencer called for everyone to get onto the back of the vehicle so he could get traction. It worked and the giraffe was pulled free!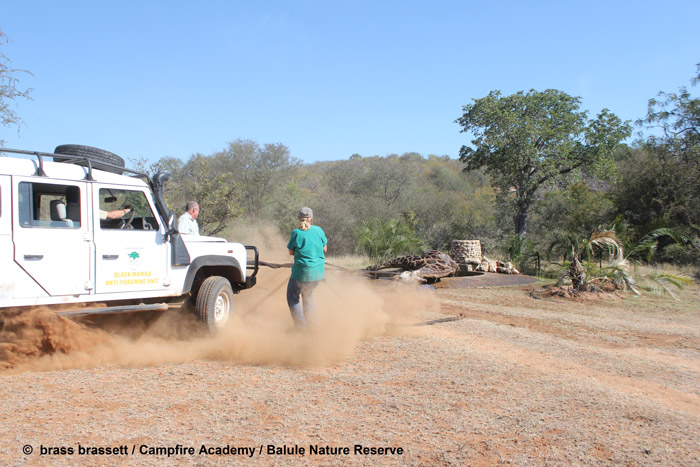 Immediately the ropes were freed and everyone except the veterinary team retreated. Reversal drugs were administered and we waited… and waited… and waited. Heartbeats raced as we feared that this ordeal was all too much for the old boy who just lay motionless.
With all eyes focused on his rising and falling chest, it was the longest nine minutes in history.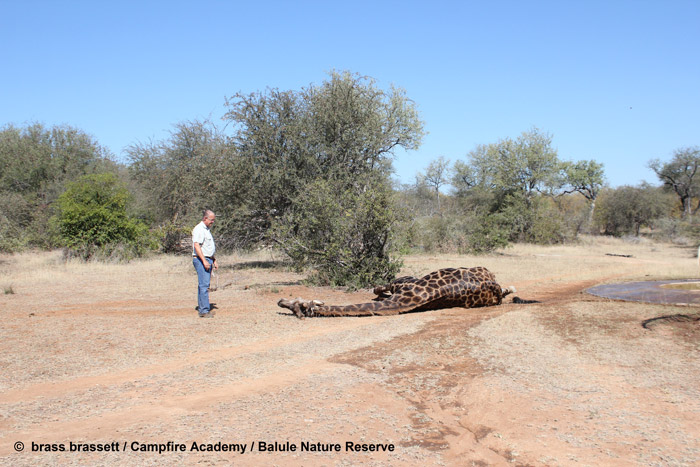 Suddenly the giraffe sat upright. Not out of the woods yet, the next concern was that he had injured his legs falling into the waterhole or from being cramped in there for several hours.
He was a little stiff but in four manoeuvres he was up! In front of his rescuers, he stood in all of his splendour, a little muddy and somewhat bewildered.
Changes to the design of the waterhole are currently being implemented and are almost complete. The waterhole is being made shallower and will have stones set around it to allow for traction in order to avoid an incident of this nature from reoccurring.
And then he turned and walked off, without any hindrance, into the bush!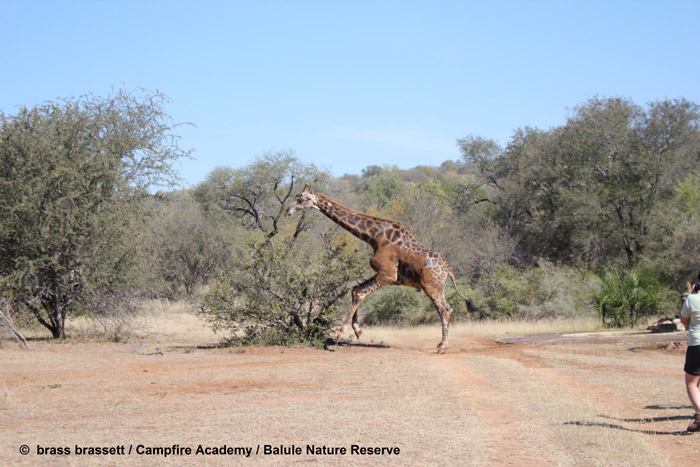 To comment on this story please DOWNLOAD OUR APP. See details below.

---
HOW TO GET THE MOST OUT OF AFRICA GEOGRAPHIC:
Download our APP (mobile phone and desktop) to receive significant benefits including the best prices at Africa's top lodges, ready-made safari packages and networking with others like you. Find out more here.

Subscribe to our weekly newsletter to enjoy more stories like this. Subscribe here.
Travel with us. Travel in Africa is about knowing when and where to go, and with whom. A few weeks too early / late and a few kilometres off course and you could miss the greatest show on Earth. And wouldn't that be a pity? Search for your ideal safari here, or contact an Africa Geographic safari consultant to plan your dream vacation.
---