It has now been around two years since the resident pack of African wild dogs had puppies, but we have been cautiously optimistic that they would den again this year at Jaci's Lodges in Madikwe, South Africa.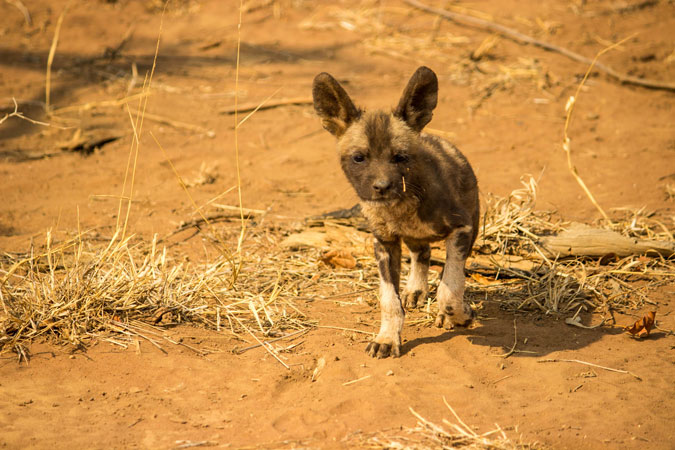 The alpha pair were seen mating at various times throughout March this year. We then started keeping a close eye on the pack to see if they would start investigating potential den sites.
Towards the end of May, they were seen scouting some known sites, and then in the middle of June we noticed that they were spending more time in the mountains – an area where there are plenty of den options.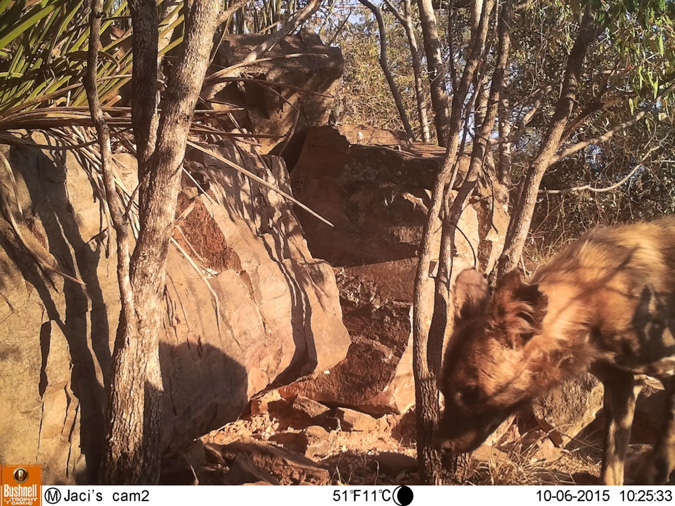 Head guide, Armand, along with Wayne, headed up the mountain on foot while the pack was away and set up a few of our camera traps in areas that we suspected as potential dens. We left them up for two weeks and recently collected them to check the footage.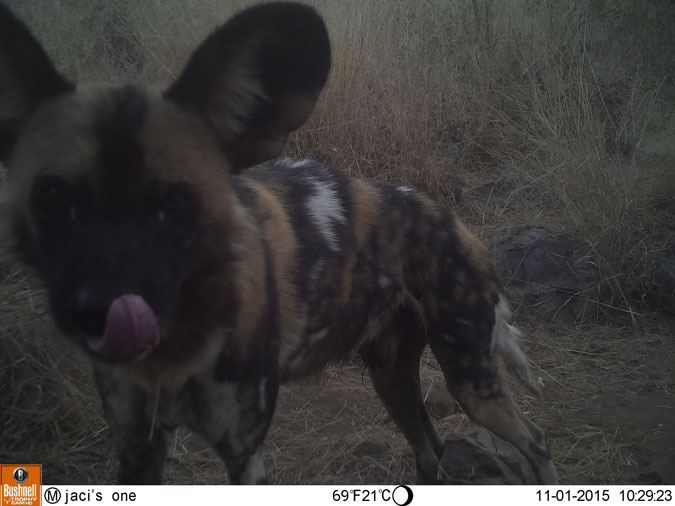 Once we downloaded the files we discovered that we had over 6000 images! Fortunately, the majority of those were of the pack – so we were successful in locating the areas they were frequenting.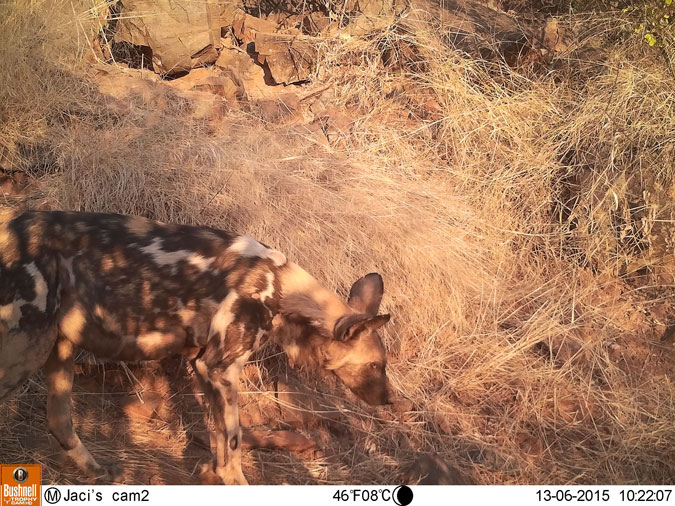 Although we have not seen puppies yet, we are confident that the Alpha female has dropped her litter, and we will head up to collect the next camera trap in the coming weeks and post another update.