During the month of November 2016, Kafunta Safaris and the Mfuwe Sports Association supported the very first  Carnivore Conservation Cup football tournament organized by the Zambian Carnivore Program and sponsored by the National Geographic's Big Cats Initiative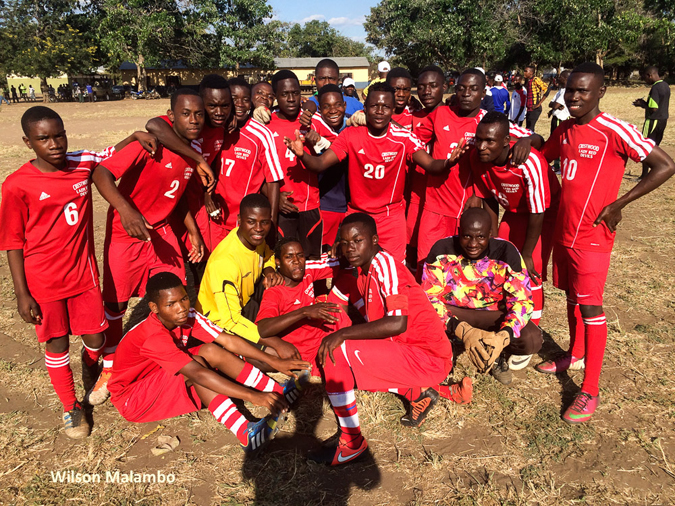 This three-week tournament took place across three chiefdoms in South Luangwa (Kakumbi, M'nkhanya and Nsefu) where qualifying games were played between the local teams leading to the Finals which were held on Saturday 19 November with the two remaining teams competing for the cup.
The tournament was aimed at raising awareness about the conservation status of carnivores and gaining support in the local community for their protection.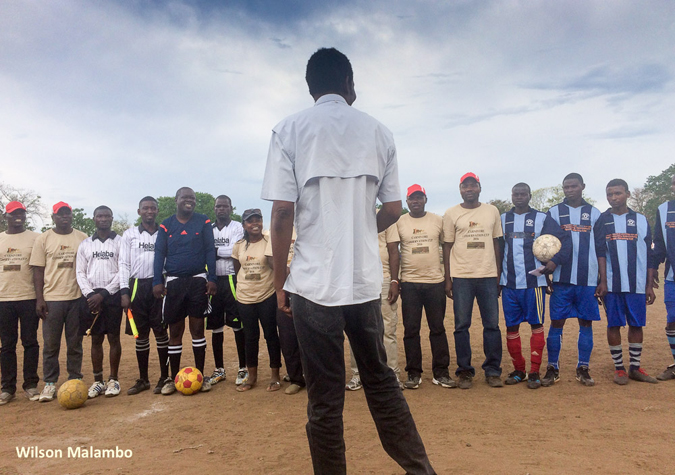 The FINALS day was just amazing and well attended, with approximately 6,000 villagers who came to support the event and watch the games. His Honorable Chief Kakumbi was the Guest of honor and other government officials were in attendance too.
The qualifying teams for the Finals were Dushambe Team from Nsefu chiefdom  and  Malambo United (Sponsored by Kafunta Safaris) from Kakumbi chiefdom.  Congratulations to the Dushambe football  team for winning the tournament and taking home the very first Carnivore Conservation Cup!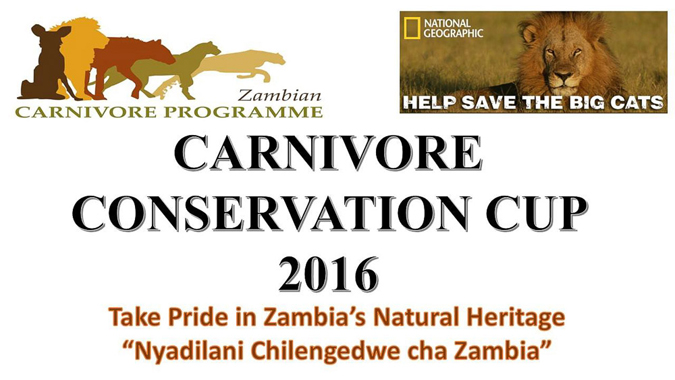 In addition to various prizes, the top two teams won a game drive into our National park sponsored by local lodges safari lodges including Kafunta River Lodge.
This game drive was the culmination of this awareness program, and it took place this past Saturday, December 11th with 7 vehicles carrying over 40 participants (finalist team members and organizers).
ZCP representative Thandiwe Mweetwa commented on the day: "It was a wonderful game drive with perfect weather and great sightings. For nearly all the players, this was their first outing into the park and it was wonderful for them to see animals they had only heard about or seen in books and on TV. We saw the wild dog Manzi Pack that was composed of 23 dogs. We also found 9 of the lions from the Big Pride and many other species. We ended with sundowners at Wamilombe with Ginger (a well known male lion) across the river! The carnivore encounters particularly allowed us to further discuss with the players conservation issues affecting carnivores and our area as a whole."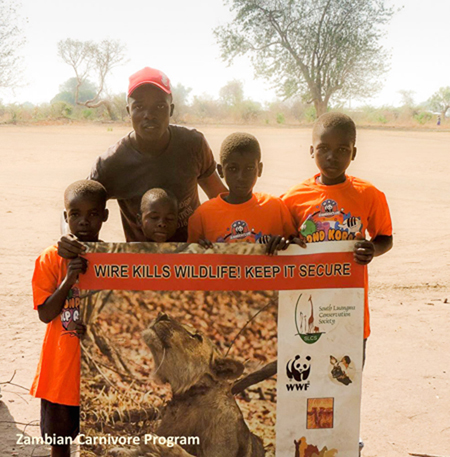 ZCP, with the help of the football league and support of Nat Geo Big Cats Initiative, is looking at expanding it next year and making it an annual event.
Nyadilani Chilengedwe cha Zambia
Take Pride in Zambia's Natural Heritage