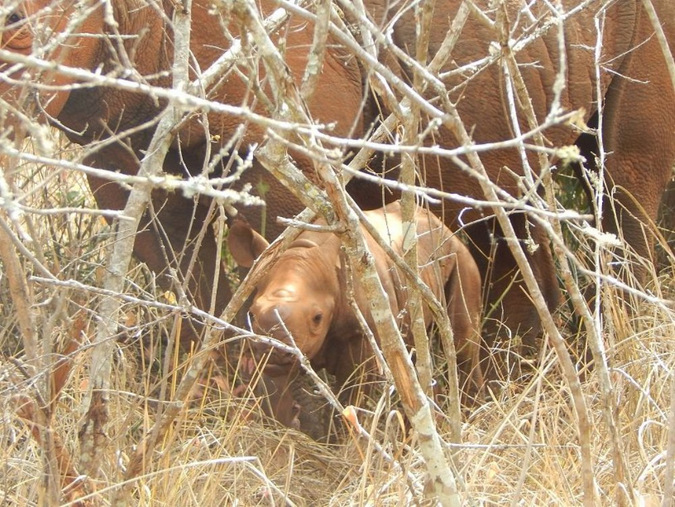 On World Rhino Day, African Parks shared the exciting news that a rhino calf had been born in Akagera National Park in Rwanda – the first wild rhino birth for over a decade.
The birth comes four months after 18 eastern black rhinos were successfully reintroduced into the park after being translocated from South Africa by a team led by African Parks, in collaboration with the Rwanda Development Board (RDB) and the Howard G. Buffett Foundation. Before the translocation, there hadn't been any eastern black rhinos in the park since 2007.
According to a statement by African Parks, the rhino mother, Ineza, was well into her 16-month gestation period when she was translocated into Akagera. The calf was initially sighted in August, but it was only in late September when photographic evidence was taken.
Ineza, her calf, and the rest of the rhinos are tracked daily by dedicated monitoring teams.
"The first rhino calf to be born in over a decade is a profound moment for Rwanda and its people, a country that is leading in its commitment to the conservation of endangered species," said Jes Gruner, Akagera National Park Manager.
The wildlife is now flourishing in the park, where the lion population has more than doubled since the reintroduction of seven lions in 2015. The park is now a Big 5 destination ever since the return of rhinos.