Written by: Kelly Thuynsma
From the 13-17 June, 45 intrepid trail runners braved 200km of the arid Richtersveld over five days during the Richtersveld Transfrontier Wildrun®. The runners traversed this vast mountain desert wilderness area and crossed the Orange River to complete the first cross-border trail run between South Africa and Namibia through the /Ai/Ais-Richtersveld Transfrontier Park, a UNESCO world heritage site.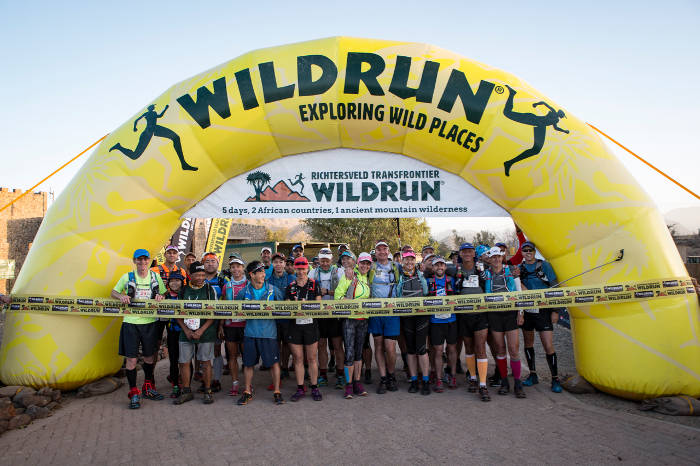 The annual run also provided local communities who supporting the event with a tourism boost. Wildrun® race director, Owen Middleton said the race had a significant impact on the local communities: "The race was a great mix of cultures with runners enjoying a taste of Nama culture through dancing, storytelling and singing by community members and Richtersveld Tours created extensive employment opportunities for locals in setting up the complex logistics required to move camp every day and cater for over 70 people in the desert."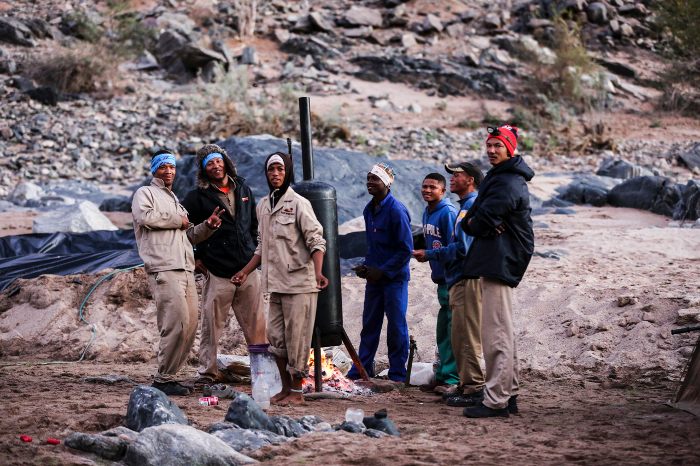 The daily distances over the five days ranged from 26km to 49km, and with the challenge of navigating remote areas over unmarked territory, the race challenged even the most experienced runners.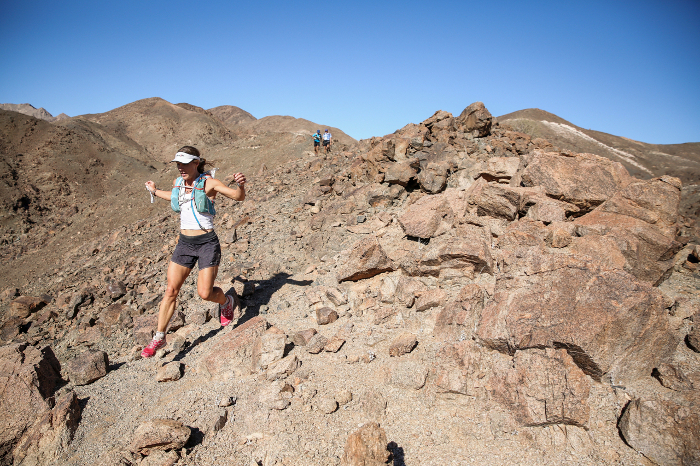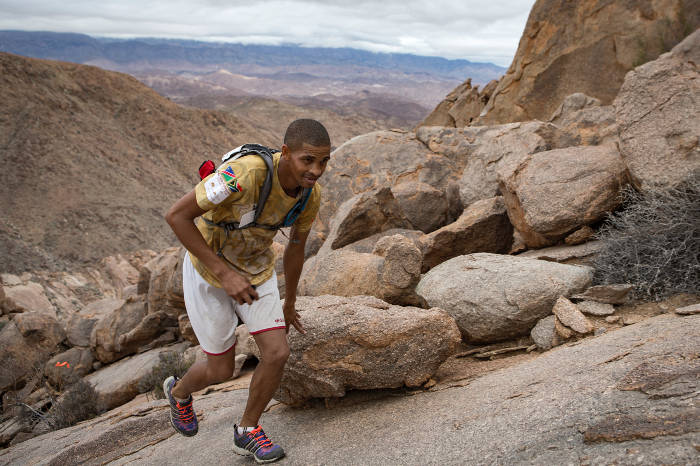 The first three days covered iconic landscapes such as the crystal fields near Sendelingsdrif, the massive Vanderster mountain range, the Springbok Vlakte and the giant boulder strewn Tatasberg and Helskloof Pass. Day four saw the runners crossing the Orange River by boat into the Namibian section of this Transfrontier Park and took the runners up the lower reaches of the Fish River Canyon, a wilderness area normally off-limits to the public.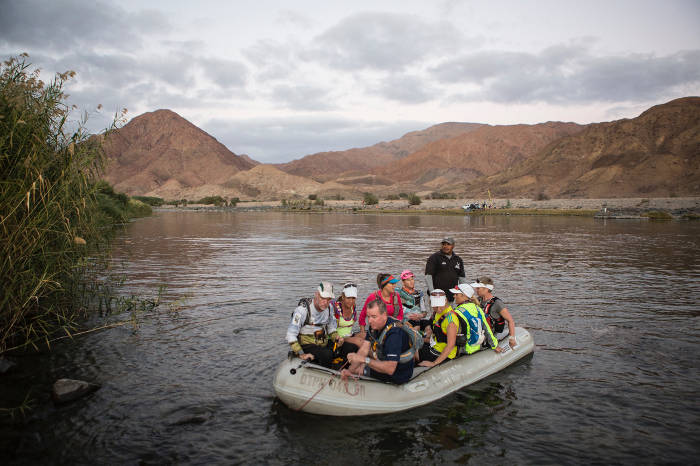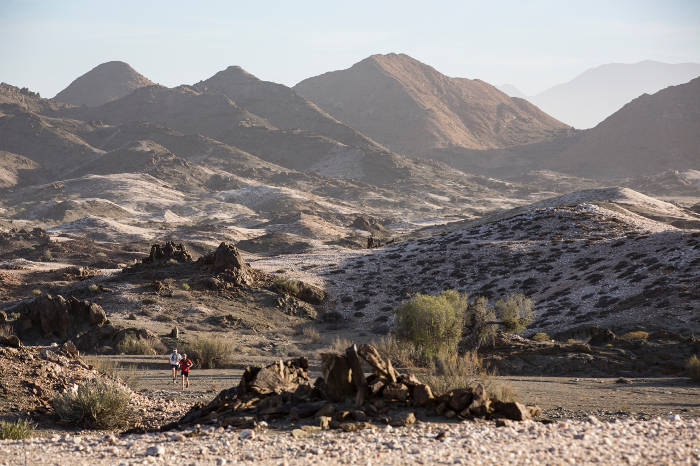 The last day of the race was more relaxed with a late start but a climb to the peak above the /Ai-/Ais Hot Springs Resort resulting in a magnificent view over the mountain wilderness surrounds. A technical descent into the /Ai/Ais Hot Springs Resort brought the runners to the finish and a welcome dip in the hot springs.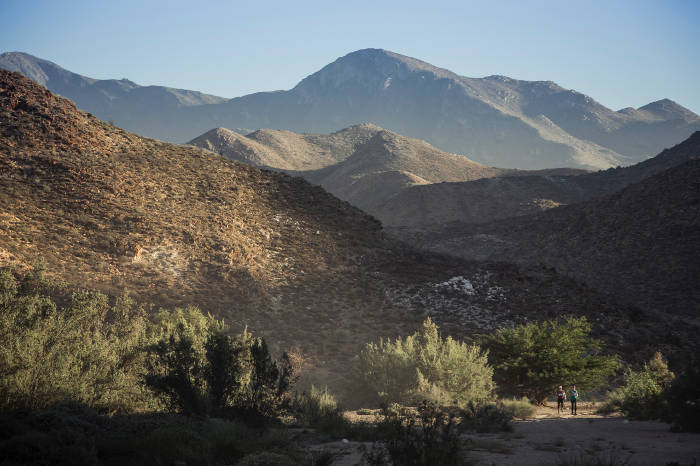 Along the route mountain zebra, kudu and wild horses greeted the participants and fresh spoor of wild otter and leopard and other animals indicated an abundance of wildlife in the area in this, the most bio-diverse desert on the planet.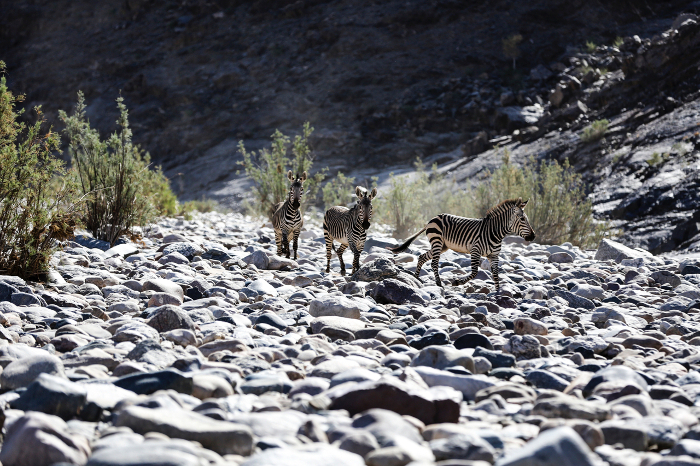 The runners were thrilled with the beauty of the area with runner Elisabet Barnes commenting that they, "camped in some locations only ever visited by a handful of people." In addition well-known international charity runner Gavin Sandford commented that the Richterveld was easily as challenging as the legendary Marathon des Sables, but offered more variety in terrain.