Written by: Tessa Buhrmann
If you're heading into the Kgalagadi Transfrontier Park and your given address is 'the 91st dune, off the Auob River Road' you're in for an authentic, "off-the-grid" experience! This is where you'll find the Fair Trade Tourism certified !Xaus Lodge, home to desert-based safari experiences and personal interactions with local communities.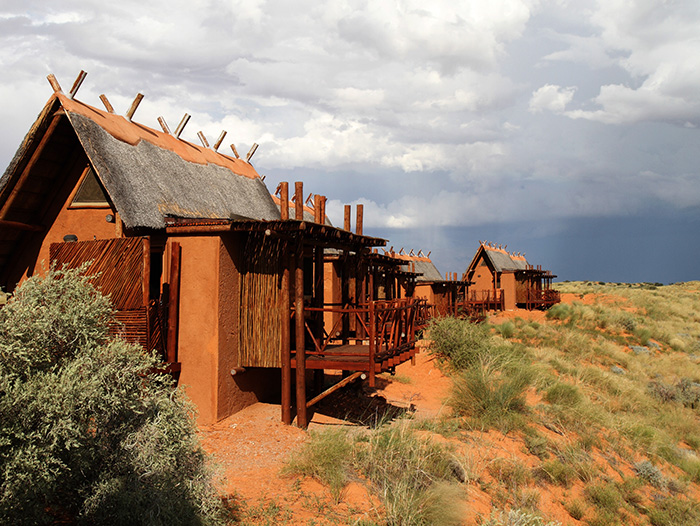 The only way in is a 720km round-trip from Upington. But this remoteness adds to both the charm of the destination and the positive impact that !Xaus Lodge is having on local impoverished communities. It is one of the most remote lodges in Southern Africa, and operates in an area where there are few opportunities for locals to learn a trade or find employment. The challenges of both logistics and unskilled staff have, however, provided interesting opportunities for economic activity that is benefiting the area.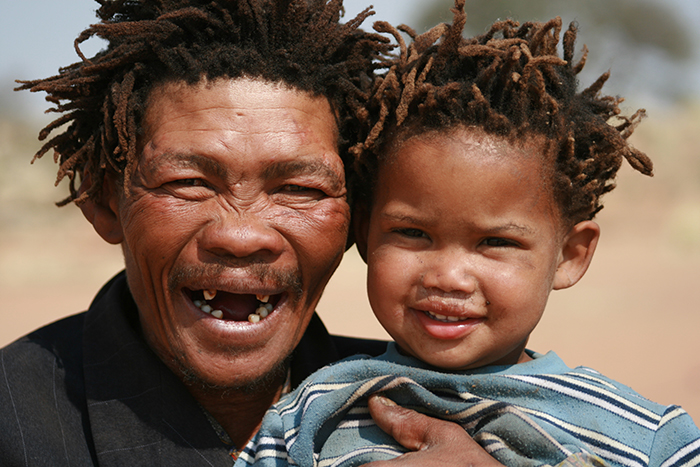 To understand the enormity of what !Xaus Lodge has achieved, you need to consider the history. It was built as a part of the !Ae!Hai Kalahari Heritage Park agreement, South Africa's first land claim settlement which awarded the Mier and ǂKhomani San communities access to their ancestral lands. As part of this agreement SANParks was required to build the communities a lodge that could provide economic opportunities to these two marginalised communities – the lodge was built, but sadly no one wanted it… yet!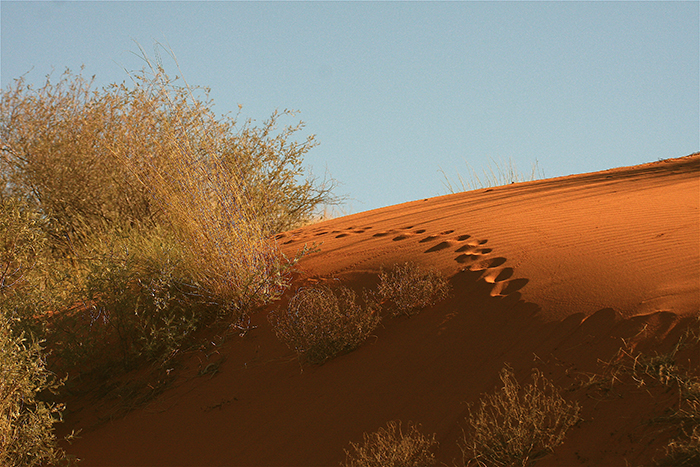 !Xaus Lodge took what was considered a "white elephant" and, now, eight years into the operation, has contributed more than R24 million in income for the local area in which it operates. It has become a stable, sustainable business where both local employment and procurement is prioritised, and is now a much loved destination for responsible travellers looking for extraordinary experiences.
Guests have the opportunity of experiencing life in the Kalahari, its stunning scenery, excellent birding and welcoming quiet. This immense desert area is home to a wide variety of fauna and flora (including the black-maned lion), as well as an impressive list of bird species.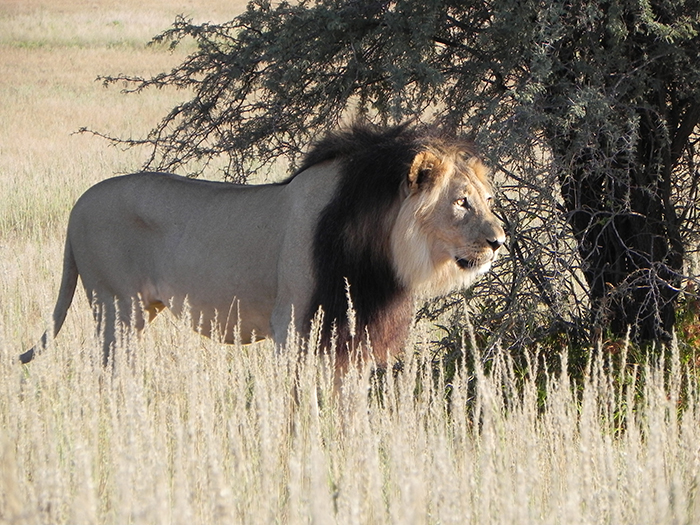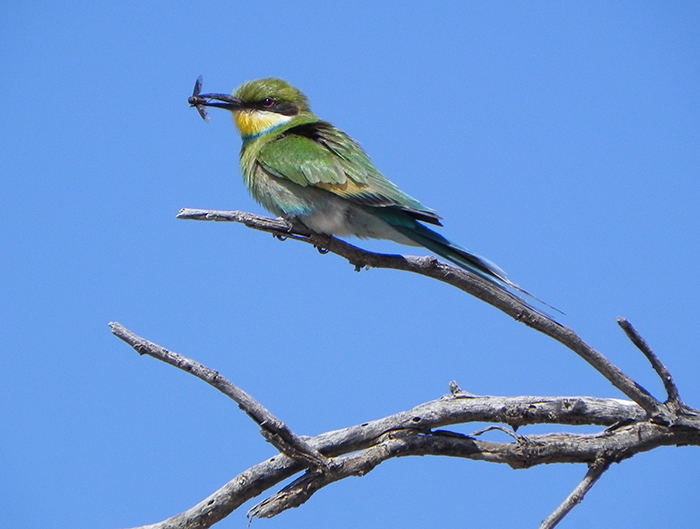 Explore these wide open spaces on a guided walk and learn about the traditions and skills from a local Bushman tracker or an after-dinner game drive accompanied by the chorus of night sounds – and if you're lucky, it will be with nature guide Melissa Mienies.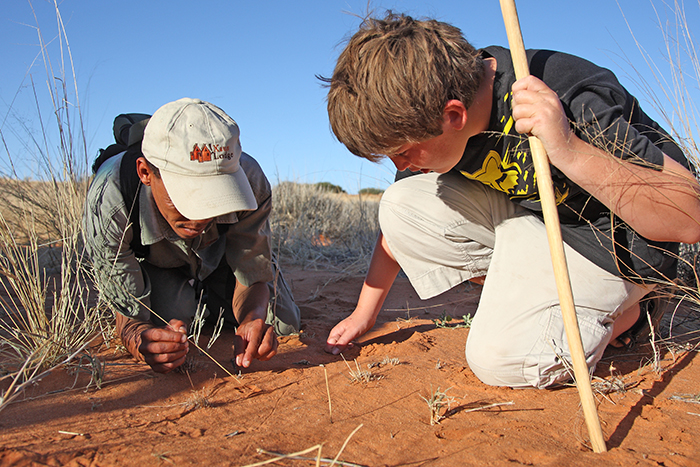 What makes Melissa's story special is that she is a local girl, and like many others in the area, failed her matric and needed to find employment somewhere that she could be trained. Working at !Xaus Lodge sparked a special interest in guiding, and supported by management she taught herself the basics and then enrolled with the Tracker Academy to study long distance. And today she is the only female nature guide in the local community!
In addition to the wonderful nature experiences, guests at !Xaus Lodge have the opportunity to visit the cultural village. Here they can join young Bushmen as they demonstrate traditional games, watch the ǂKhomani San crafters at work, and have the opportunity of buying gifts to take home – a great initiative that supports traditional skills and gives the local crafters direct access to the tourism market.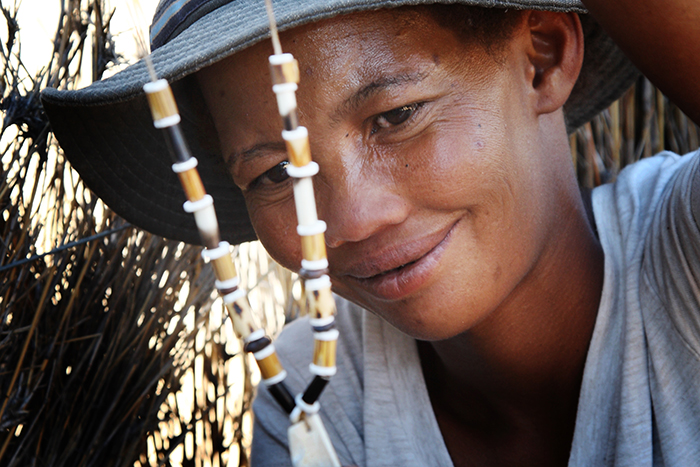 For more information on Fair Trade Tourism and their other certified establishments, visit www.fairtrade.travel