Written by Claire Birtwhistle
Lion cub petting? Don't do it. Elephant rides? Stay away. Walking with big cats? No thanks. With all the undercover investigations and media exposure that the industry has received lately, there's no longer any excuse for ignorance when it comes to wild animal interactions and the ethics behind it.
If you've been living under a metaphorical rock and have no idea what we're on about; read this great article which sums up what is wrong with wild animal interactions.
However, luckily for us, not all wild animal encounters are unethical. Here are a few options for appropriate animal encounters that still provide the thrill of being up-close to wildlife, while not compromising the animals' well-being:
Giraffe Manor, Kenya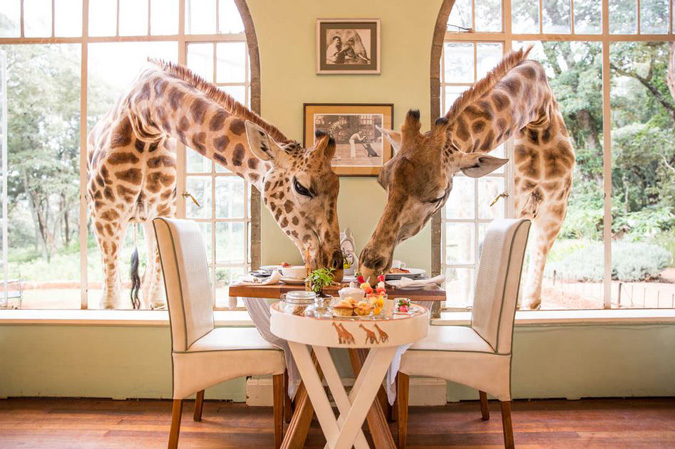 Giraffes are always a firm favourite with our guests, and it's not hard to see why. They are the gentle giants of the wild! And they are just as beautiful as they are graceful. Giraffe Manor is a small hotel in Nairobi, Kenya which, together with its associated Giraffe Centre, serves as a home to a number of endangered Rothschild giraffes. It operates a breeding programme that successfully reintroduces breeding pairs back into the wild to counter the subspecies' decline in the wild.
The giraffe roam freely around the hotel and may even pop their heads in the dining room windows to see what treats might be waiting for them. While these interactions can never be guaranteed, as the giraffe are wild, it does happen very regularly and is always a very charming encounter for any animal lover.
Gorilla trekking in Uganda and Rwanda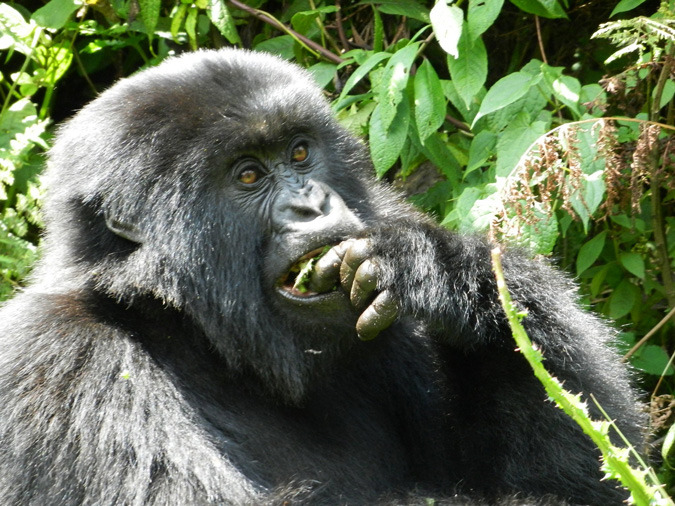 The best thing about gorilla trekking is that this is a tourist activity that contributes directly to the protection and conservation of the gorillas and their natural habitats. It is a carefully handled activity and you only spend an hour with the animals in their environment. There are also only a limited number of trekking permits issued in order to restrict the number of tourists that visit the gorillas, among other very strict precautions.
Gorilla trekking can sometimes require hours of following expert guides through the thick rainforest before a family of gorillas is found. However, encountering these wild gorillas for yourself is one of the last true wildlife encounters in Africa and a very rewarding safari experience.
David Sheldrick Elephant Orphanage, Kenya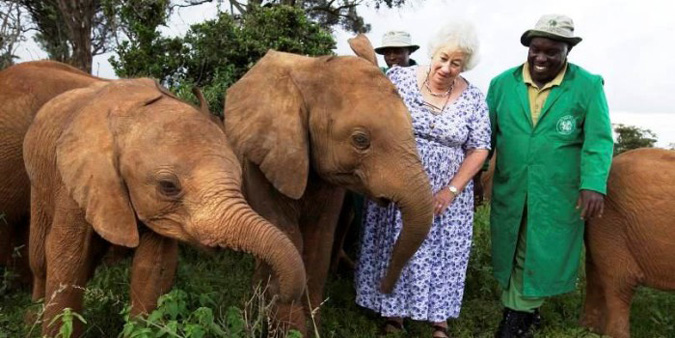 The David Sheldrick Wildlife Trust's Elephant Orphanage is based in Nairobi, Kenya. Here, orphaned elephants from all over Africa are rehabilitated and looked after until they are old enough to be released into the wild at Tsavo National Park. Guests to the orphanage can watch as these intelligent, social and boisterous youngsters are bathed, fed and exercised by their dedicated human carers.
The orphanage, which is also a sanctuary for highly endangered black rhinos orphaned by poachers, exists to offer hope for the future of Kenya's threatened elephant and rhino populations, and has received world-wide acclaim through its hugely successful rescue and rehabilitation program.
Next time you're craving a cuddle with a cub, try one of these options instead. And if you every see your friends sharing photos of them partaking in inappropriate wildlife interactions, share this blog with them to give them a gentle nudge in the right direction. After all, awareness is key!
For a chance to experience the above animal encounters and more, get in touch with us and we'll help you plan your perfect safari.