Entries for our Africa Geographic Photographer of the Year 2017 competition are lighting up our inbox at an incredible pace while the Instagram entries for the title of Insta Favourite of the Year are also piling in! However, one particular entry, submitted by Jaap Wildeboer, raised a pile of questions among our readers.
The image, titled "Showdown at Lijersdraai", reveals a unique battle scene between two Springbok rams in the Kgalagadi Transfrontier Park.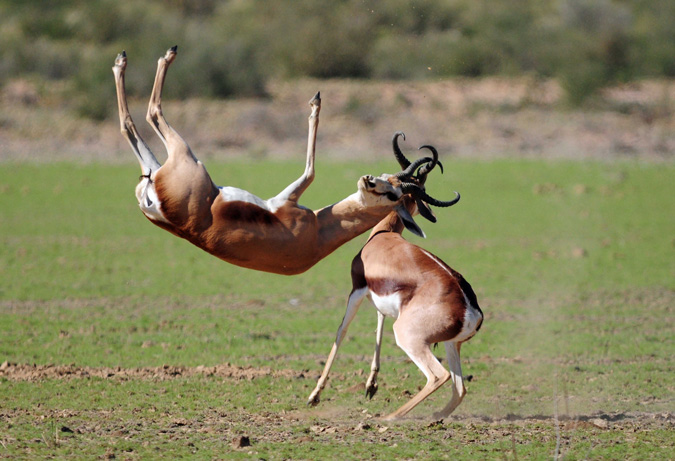 The story behind the shot:
"It was April and rutting season in the Kgalagadi. I was driving in the Nossob River bed and it was a quiet day, sightings wise. At Lijersdraai (named after a baby's nappy pin) about 70 km north of Nossob Camp, around 10am in the morning I noticed the two rams pushing each other around….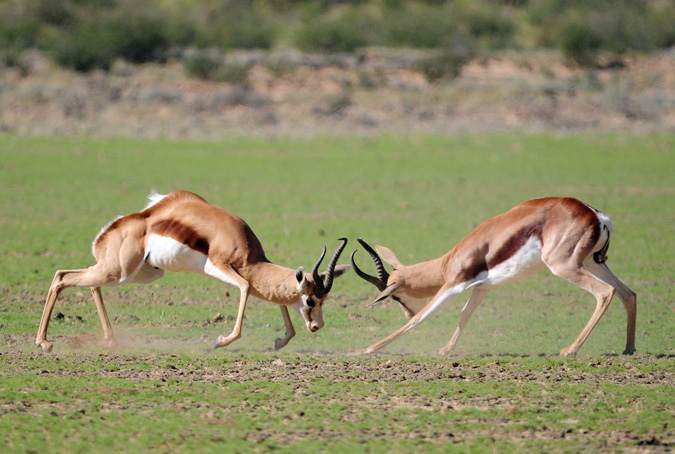 "Because there was no cats to be seen the whole morning I decided to stop and enjoy the sparring Sprinboks….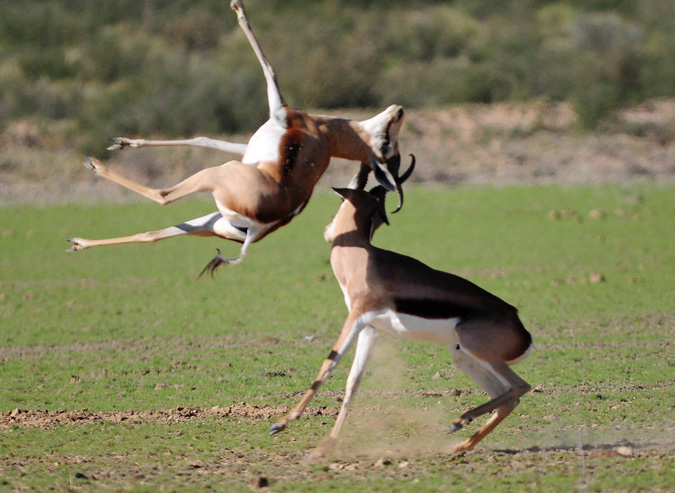 "Suddenly the fight took a serious turn and their horns locked, I could not believe the power of these antelopes as the one slung the other through the air….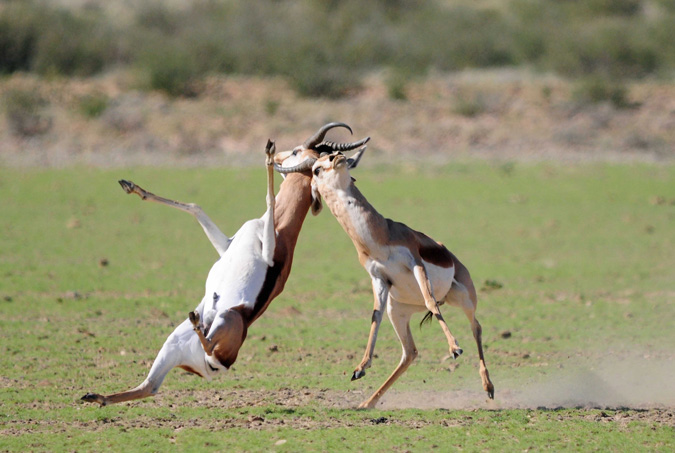 "When he landed, he realised that he lost properly and ran away leaving the victor with the spoils…"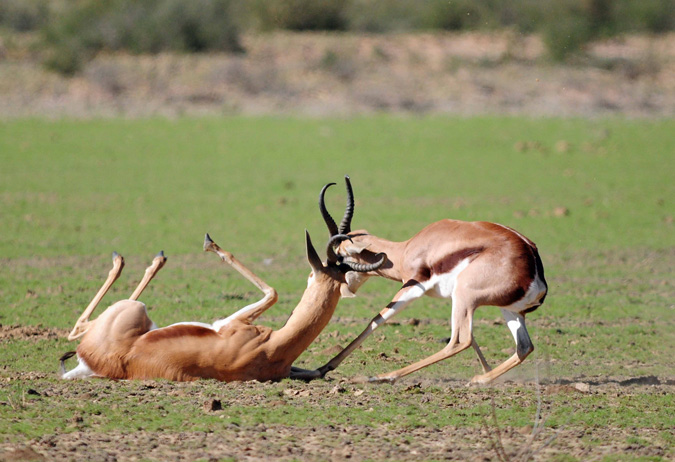 Think you have what it takes to be our Africa Geographic Photographer of the Year for 2017? Enter here before it's too late!