Written and photographed by Thapelo Seleke
It is incredible to watch the reactions of guests on their first safari when coming across great sightings – reactions that we often take for granted. Many guests arrive at the lodge hoping to see a plethora of game, both big and small, and most of the time elephants are right up top of that list.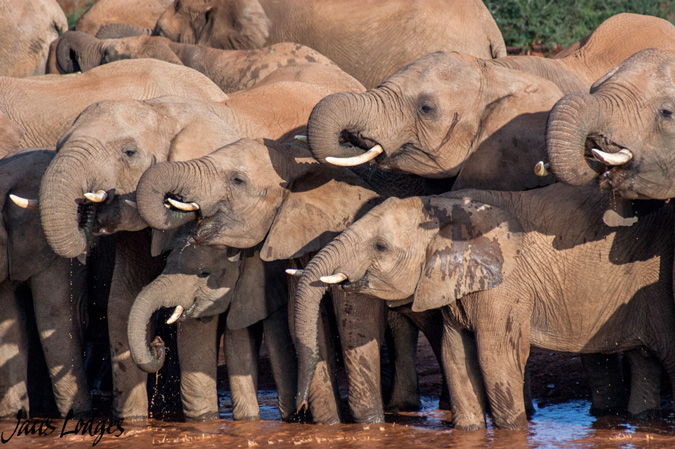 It was on one particular, and incredibly hot, day when we headed out on a safari drive. We quickly located a massive herd of elephants and followed them as they made their way down to a dam for a drink. They were all lined up, each one quenching their thirst. It didn't take long for one individual to get into the water and start swimming.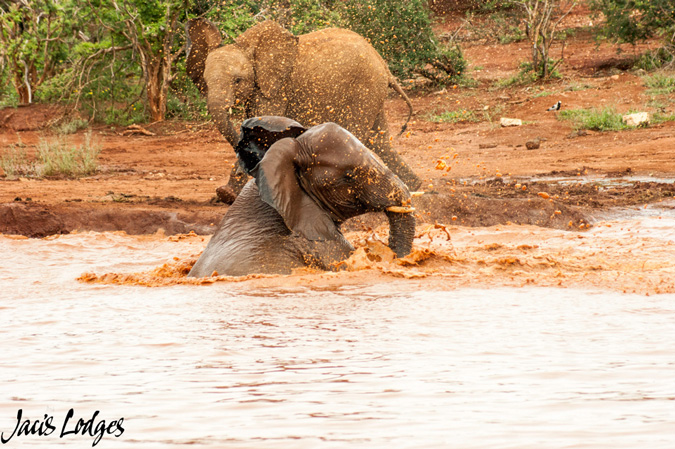 One calf patiently tried to climb a steep slope to make it to the other side, surrounded by his mother and other members of the herd. As soon as he did, he blew his trunk in celebration of his victory.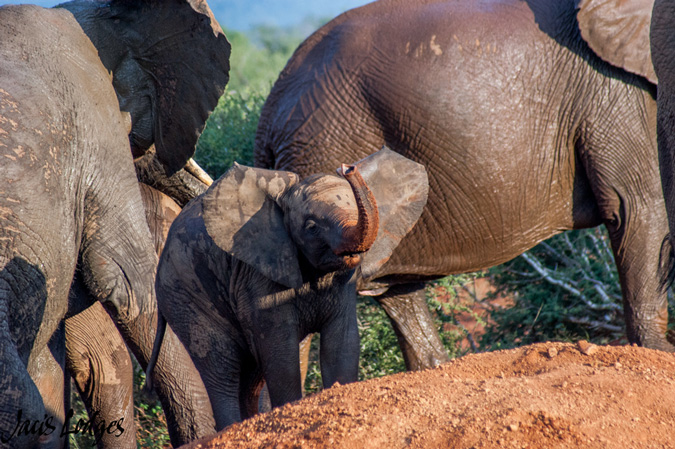 Swimming and splashing in the water, the matriarch enjoyed herself with the other members of the herd. The photographic opportunities were incredible! Our guests were blown away and had tears in their eyes while watching this special sighting unfold.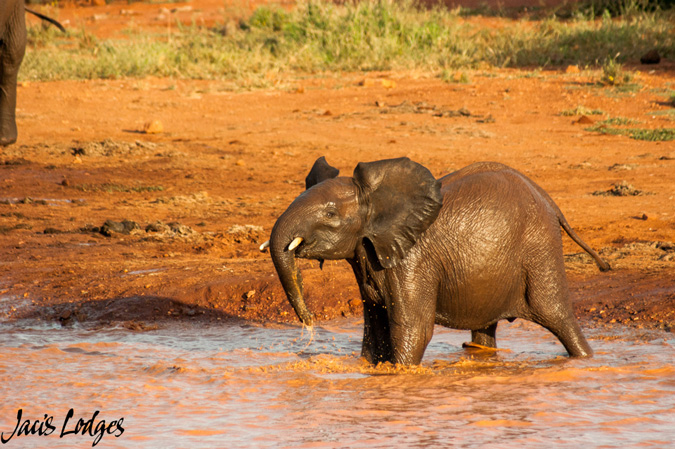 A few metres from the waterhole, two young males went unnoticed, but were just as playful. They started out tussling, pushing each other backwards and forwards, and eventually the one male mounted the other male – generally seen as a sign of dominance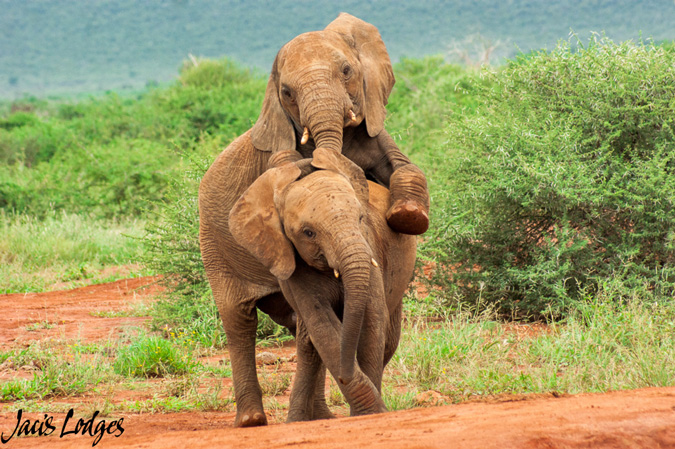 Where else would you rather be if not in Africa? You get to observe your favourite African animals in their natural habitat. At Jaci's Lodges in Madikwe Game Reserve, we offer the ultimate safari experience for you and your family where you can enjoy the safari life that others dream about.