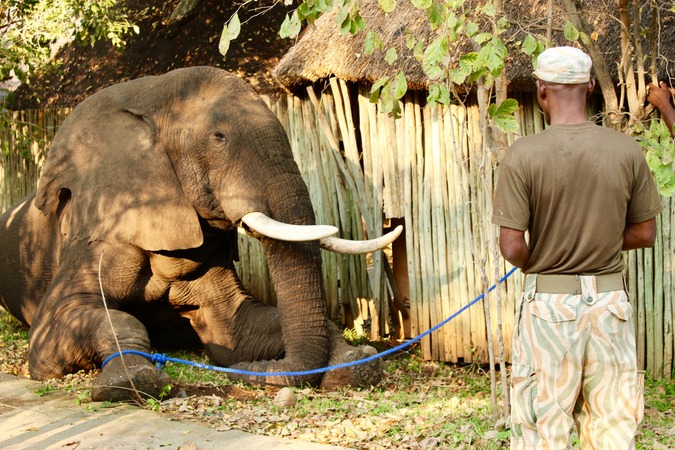 On Saturday 18 August, a joint conservation task force between the Department of National Parks & Wildlife (DPNW), Conservation Lower Zambezi (CLZ) and our Royal Zambezi Lodge team treated one of our local elephants.
One of our resident elephant bulls, fondly referred to as 'Gap' by our team, had been spotted hanging around the lodge for four days in a row, and was showing signs that he was suffering from constipation.
Upon reporting it, the DNPW acted quickly and got their vet to the Lower Zambezi, with the assistance of Sky Trails, to help with the operation. The elephant was safely darted in camp and lay down next to one of our suites, at which point the team sprung into action.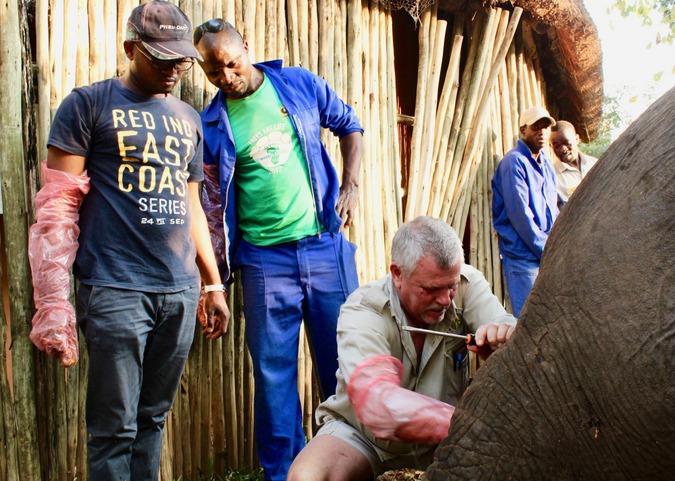 The treatment involved the conservation team having to unblock him under sedation (which took about an hour) as well as giving him antibiotics, before a reversal for the sedation was administered. Since then, the team has been monitoring him and we are pleased to report he is doing much better. Definitely a lot of pressure off our shoulders knowing this guy is fighting fit again!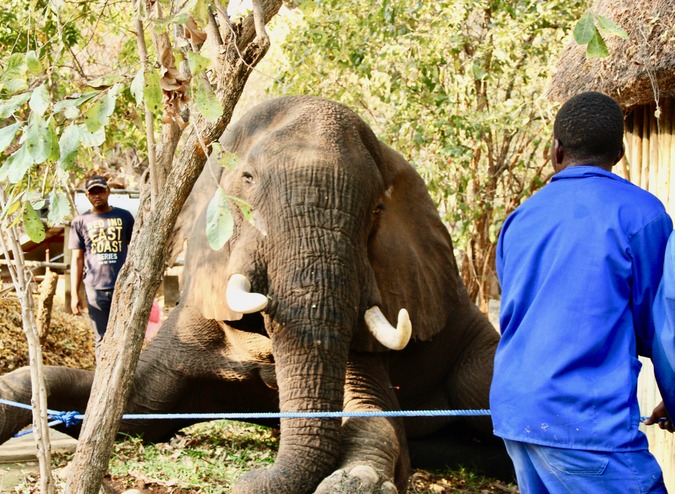 Some of our guests were lucky enough to witness the incredibly important work carried out by both the DNPW and CLZ in order to conserve wildlife in the Lower Zambezi. Without intervention, the elephant would have been severely unwell.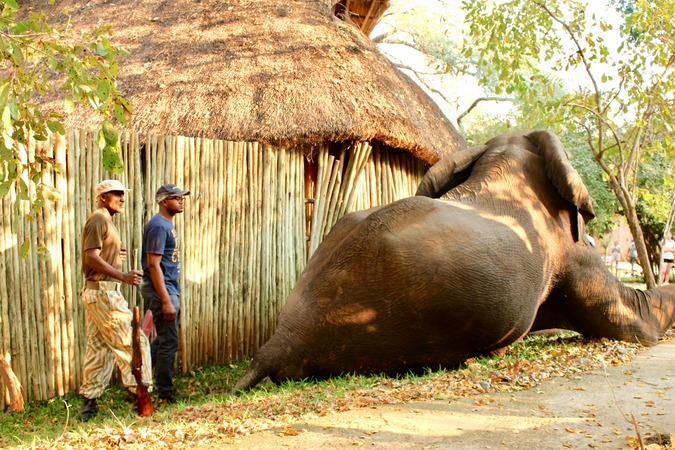 We are so grateful to our partners DNPW and CLZ for their tireless efforts in protecting and conserving our precious wildlife.
UPDATE
Just recently, not even two weeks since the rescue, we had some of the ladies from Conservation Lower Zambezi visiting the lodge. And who just happened to turn up? None other than the elephant they helped treat – and it was clear that he is doing much better!