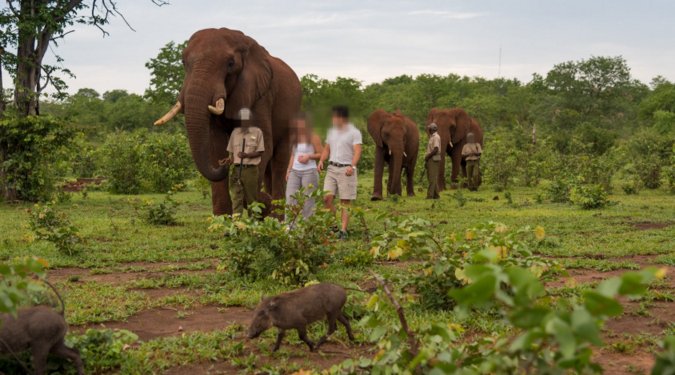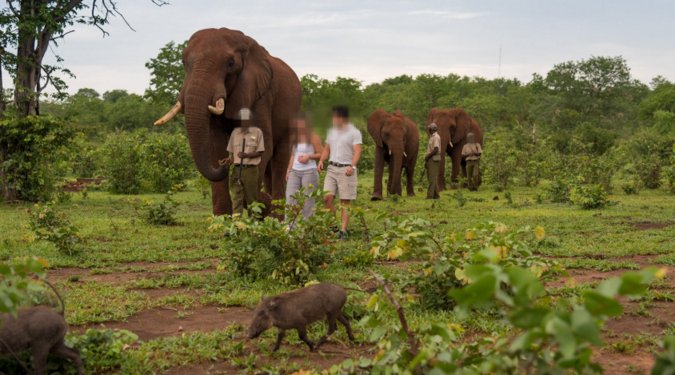 Victoria Falls, ZIMBABWE: A 40-year-old man died on Saturday after being trampled by a domesticated elephant at the Wild Horizons elephant sanctuary in Victoria Falls. The young bull elephant was subsequently shot and killed by Zimbabwe Parks and Wildlife Management rangers.
Elephant handler Joram Ndlovu, accompanied by colleagues Misheck Ncube and Nyasha Phiri, had earlier in the day led a herd of seven domesticated elephants to a grazing area. According to the Wild Horizons website, the elephants are used for tourist elephant encounters.
At about 11am, the three handlers tried to drive the elephants back to their stables, to commence the daily tourism activities, when two of the young bull elephants started fighting. When the adult elephants joined in the fight, the two young bulls fled the scene, and one of them charged at Ndlovu, knocking him to the ground. His colleagues threw stones at the charging elephant in an attempt to scare him away, but were unable to prevent Ndlovu from being killed.
According to the Wild Horizons website, Joram Ndlovu grew up believing that elephants were dangerous and stole the crops from families. Once he started working with baby orphan elephants, his view on elephants changed. His favourite aspect of elephants was their communication with each other and with him.
There have been several recent attacks on humans by domesticated elephants in Victoria Falls. In February this year, a handler was trampled by an orphaned elephant that was also used for tourist encounters. The handler survived but the elephant was also shot and killed by rangers. In July 2017, another handler was killed and the elephant also euthanised. Across the bank of the Zambezi River, in the Zambian town of Livingstone, a wild elephant trampled and killed two tourists when the tourists ventured too close in order to take a photograph.