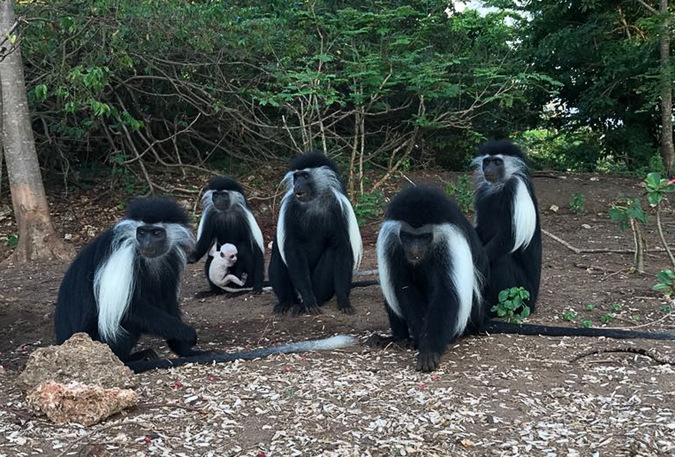 Written by Andrea Benaglia
The birth of a Tanzanian black-and-white colobus (in the Diani Beach area in Kenya) calls for celebration and proof that the continuous hard work of a dedicated team of conservationists at the Colobus Conservation Center can save this species from extinction.
The birth of Dodo is great news for conservationists in a country where human-primate conflict, habitat loss, road injuries, electrocutions by power lines and snaring take a heavy toll on these magnificent primates.
Colobus give birth after an almost five-month gestation period and are born completely white. They start turning grey at around six weeks and by three months are black-and-white. As a new member in a home troop of eight individuals (three adult females, one adult male, two juveniles and two infants) Dodo is well looked after not only by the troop but also by the members of the Colobus Conservation Center and local residents.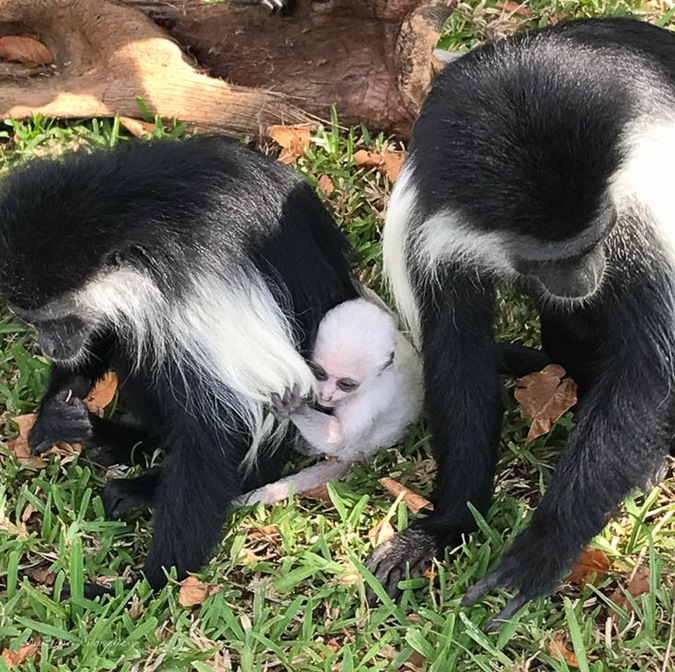 The Tanzanian black-and-white colobus, also known as the Angolan colobus (Colobus angolensis palliatus) is listed as of 'least concern' by the IUCN, but Colobus Conservation have submitted a new review to the IUCN Red List assessors to move the subspecies from 'least concern' to 'vulnerable.'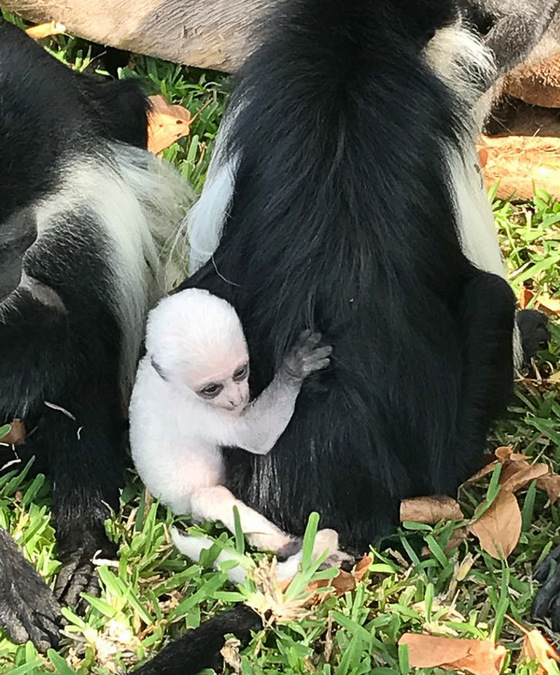 This species can be found in isolated mountain and coastal areas of Kenya and Tanzania, and with a diet of leaves, fruit and seeds, they face a continuous battle in the never-ending decline in natural habitat and suitable vegetation.