While it's really great that Melissa Bachman has brought to the fore the despicable practice of canned lion hunting, it has also made me realise how misguided most people are in terms of the reality of what's happening to South Africa's lions.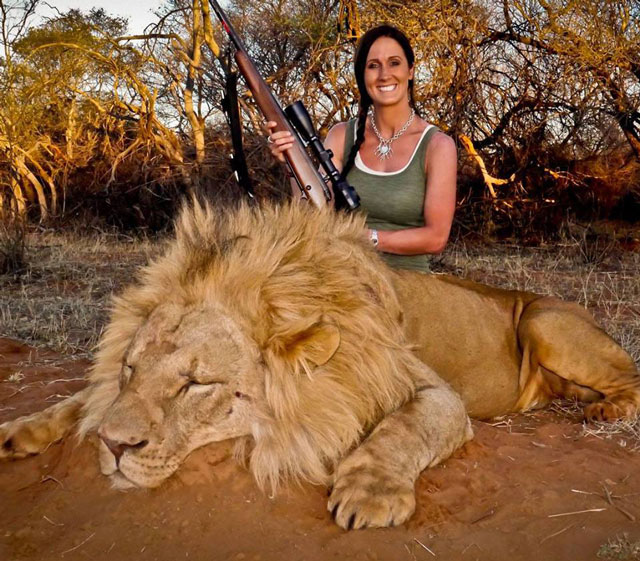 It has been stated by many a hunter that Melissa Bachman shooting that lion contributed to lion conservation, community upliftment and job creation. How could it contribute to lion conservation when the lion was a captive bred lion that was reared for the sole purpose of being shot and killed as a trophy animal one day? Hunters will argue that this type of closed system hunting takes pressure off wild lions being hunted yet there is no evidence to support this.
In fact, wild lion numbers have dropped significantly in the past decade whereas captive breeders and canned hunting farms have mushroomed in that same period. More or less 10 years ago there were thought to be around 2 000 – 2 500 lions in captivity. Now there are estimates of between 6 500 – 8 000. During this same time wild lion numbers have plummeted from in the region of close to 100 000 down to anywhere between 15 000 and 30 000.
Three or more lions are shot every day in South Africa in the same manner that Melissa Bachman shot her lion. If you do a Google search today you'll find many upsetting images and YouTube clips of lions and other animals being shot in a similar manner, with people posing alongside the lifeless bodies with broad grins on their faces.
What is extremely distressing is that many people completely miss the link between them going to a predator park and petting a lion cub to the lion hunting likes of Melissa Bachman. In fact it's a well known thing to do in South Africa and is promoted by several reputable tourism organisations as a 'not to miss' experience. They fail to make – or simply choose to ignore – the connection between the cub they pet and the lion they ultimately see in the picture with Melissa Bachman.
I'm yet to be given a straight answer as to where all the surplus lions land up once they are too old to be petted or walked with. (Walking with lions is the new "in" thing). Many facilities will tell you how their lions go to 'good' zoos around the world, and others go to wilderness areas or game farms around South Africa.
Don't get me wrong here, not all lions land up being canned hunted. There are a few facilities that get cubs and then keep them once they're too big to interact with. These facilities don't offer cub petting as an activity all year round, and I've seen such facilities owned by people with genuine good intentions. However be warned, by and large most of the lions land up at a hunting farm.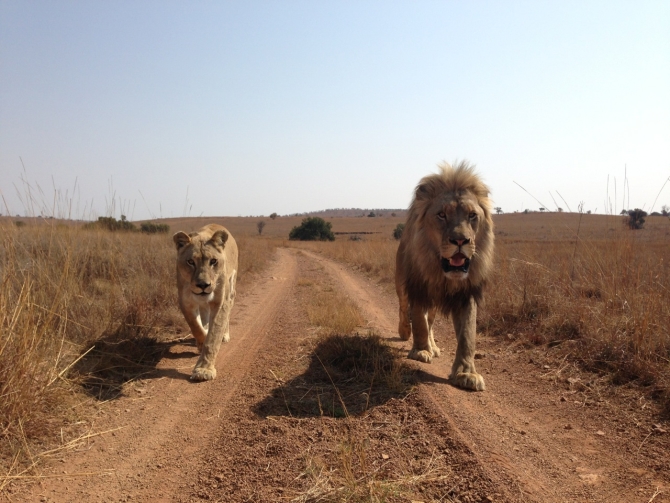 I suppose the question that runs around in my head is a simple one of basic mathematics. If you are a facility and you always offer cubs for the public to interact with, then you must have a constant supply of cubs from breeding females. If you take a lioness that has cubs and you remove those cubs to hand rear for your cub petting program, she will come back into estrus within a few weeks only to be mated and fall pregnant again. Within 110 days you will have another litter of lion cubs which if removed will start the whole process over again.
Now if you take how many facilities around the country are breeding lions (more than 160) and multiply this by just 1 lioness having an average of say 6 cubs a year, that's 960 lions, just from one lioness at each facility. If you have 3 lionesses that number becomes 2880. At this rate all the bona fide zoos and legitimate game farms around the world would be filled to capacity in one year or even less, and then there would be no need for more, as a lion in captivity can live for up to 20 years!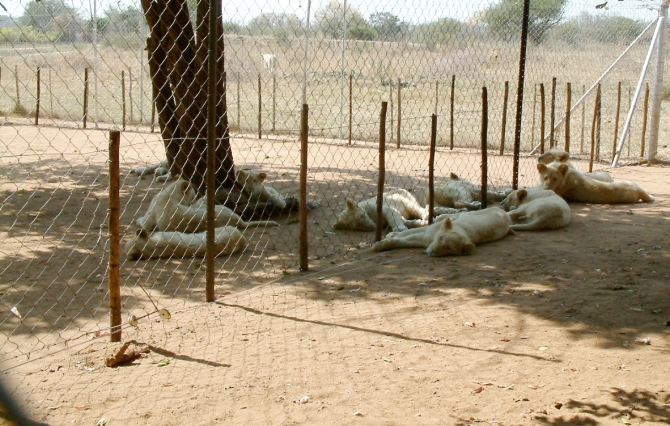 We do know that the captive lion population has increased to around 6 500 – 8 000. Where have the thousands of others gone? It's just not sustainable unless there is some sort of an outlet. i.e. canned hunting farms.
Unfortunately at the end of the day, it all revolves around money. The lion industry is huge business and the cub petting/lion walking part of it is extremely lucrative. A lion sold legitimately to a zoo or park around the world will fetch 5 – 6 times less than if sold to a middle man looking for lions to supply to the hunting industry. A predator park near Johannesburg undertook to abolish cub petting because of ethical issues. Unfortunately, the loss of income would've been so severe that the park reneged on its undertaking, and didn't even stop it for one day. I'd love to know what those ethical concerns were? When it comes to money, ethics seem to fly out the window.
What would really be a breath of fresh air is for some transparency. Predator parks around the country continuously claim that their cubs don't go to canned farms and haven't been sold there in the past. If this is true then there shouldn't be any problem disclosing where they did go. It would be wonderful to follow up on some of the lions that were bred over the years. It would also be good to see some sales figures which would clearly reflect to whom they were sold just by looking at the price.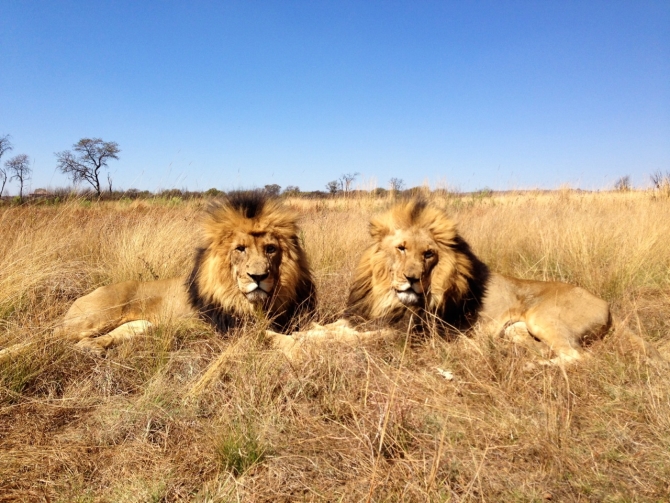 Something that I find bizarre is the notion that because a facility keeps a lion alive, it makes it okay to keep it in a less than appropriate enclosure. I often hear the comment, "but at least he's alive, seems healthy and gets food and water". I suppose working so closely with lions over the past 16 years has made me realise that lions in captivity need so much more than just food and water and that there are very few facilities that can properly take care of their needs.
To think that lions were once revered by people around the world and thought of as 'The King of Beasts' – represented on coats of arms, adorning family crests and crowns of kings, present in statue form in almost every city around the world and represented as the national animal in no less than 13 countries – are now being farmed like battery chickens for slaughter. Excepting in this instance, it's not even for food but as a trophy that is a result of nothing other than a sick form of self gratification or indulgence and greed.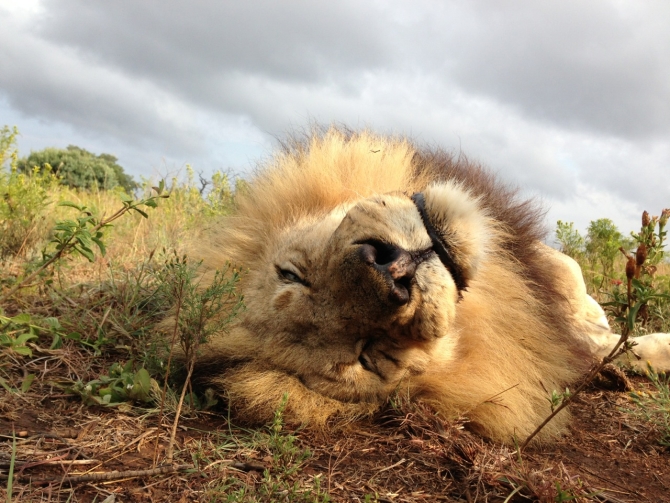 To comment on this story: Download our app here - it's a troll-free safe place 🙂.

---
HOW TO GET THE MOST OUT OF AFRICA GEOGRAPHIC:
Travel with us. Travel in Africa is about knowing when and where to go, and with whom. A few weeks too early / late and a few kilometres off course and you could miss the greatest show on Earth. And wouldn't that be a pity? Browse our famous packages for experience-based safaris, search for our current special offers and check out our camps & lodges for the best prices.
Subscribe to our FREE newsletter / download our FREE app to enjoy the following benefits.
---