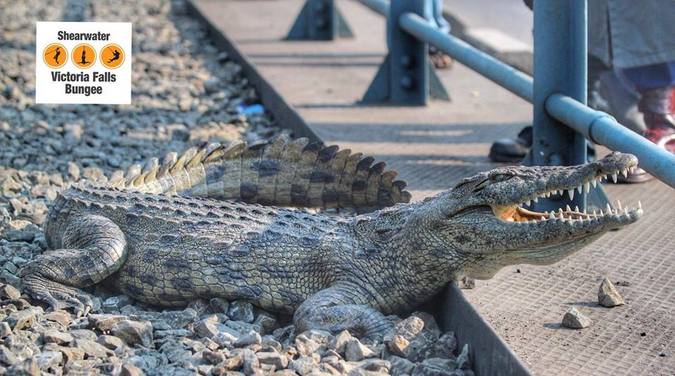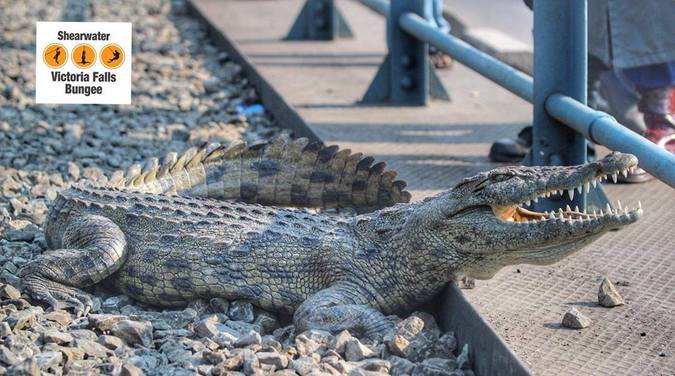 Sourced from third-party site: Shearwater Bungee
The famous Victoria Falls Bridge, situated between Zimbabwe and Zambia, had an unexpected visitor on Sunday in the form of a 2-metre-long crocodile.
The crocodile was found basking in the sun alongside the railway tracks, with many tourists and drivers stopping to take photos and videos of the unusual sighting.
Shearwater Bungee, who offer bungee jumping off the 128-metre-high bridge into the gorge below, captured video footage of the crocodile being captured by local expert Paul Teasdale, which they shared on their Facebook page.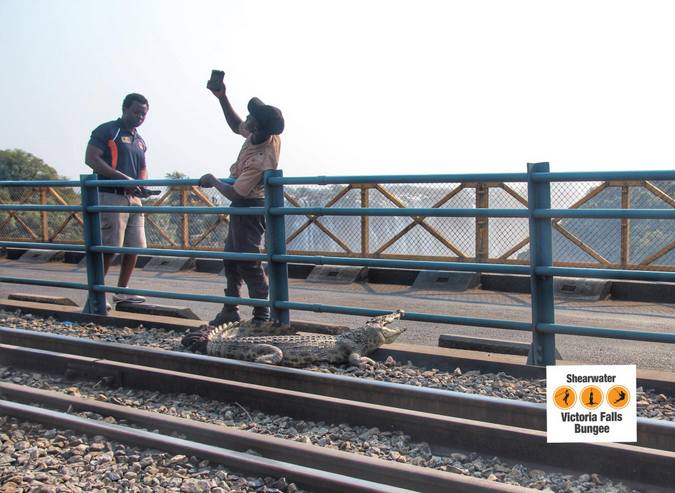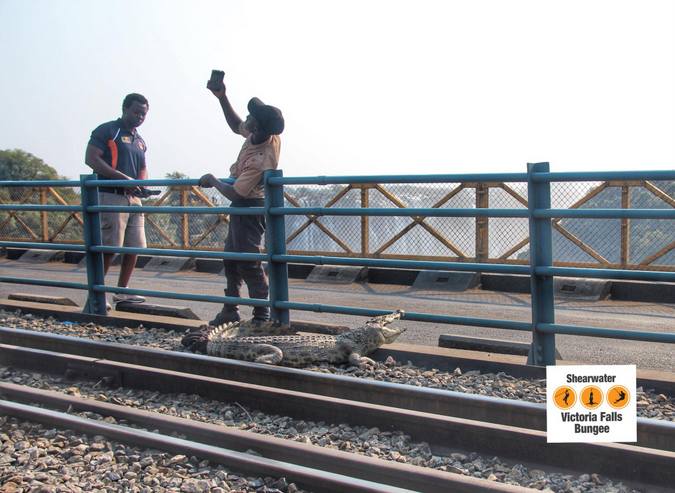 At first Teasdale tried to put a noose around the reptile's powerful jaws, but when that failed he used his T-shirt to disorient it long enough to get a firm grip on its head while insulation tape was used to clamp the jaws together.
After being removed from the tracks, the crocodile was safely released into the river.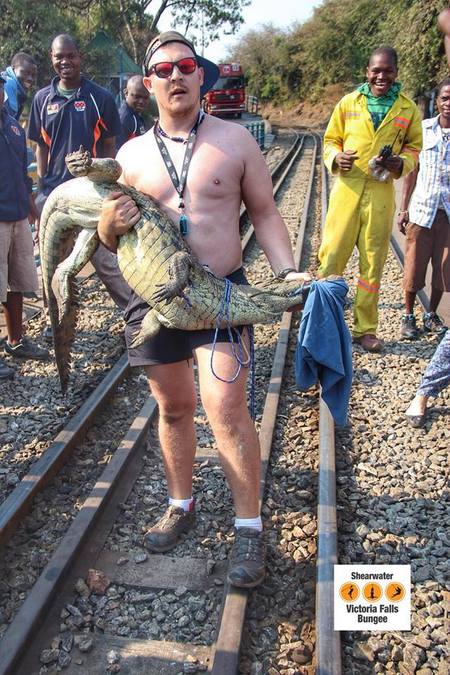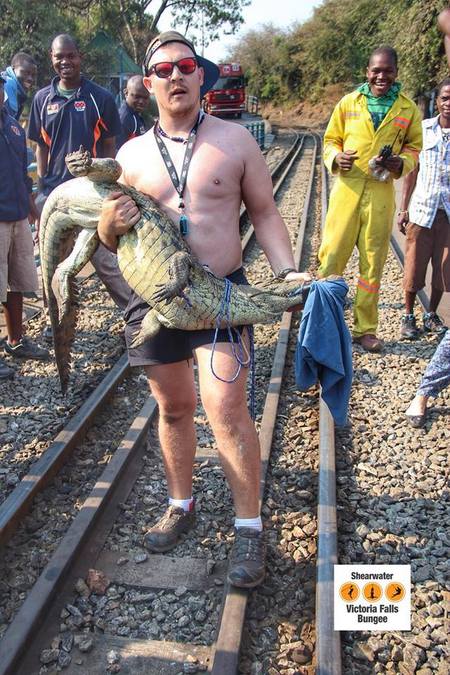 View the video from Shearwater Bungee of the crocodile being safely rescued and relocated
Everyone wants to get in on the action at the Victoria Falls Bridge!?This mornings visitor was safely escorted away by off duty wildlife scouts and volunteers from Zimbabwe ??*** To use this video in a commercial player or in broadcasts, please email licensing@storyful.com

Gepostet von Shearwater Bungee am Sonntag, 5. August 2018