Written by: Meg Wylie
For 90 days each year one of Zambia's smallest parks, Kasanka National Park, plays host to the biggest mammal migration on Earth! From late October to mid December over 10 million African giant fruit bats descend into Kasanka – the only place in the world where this natural phenomenon can be experienced.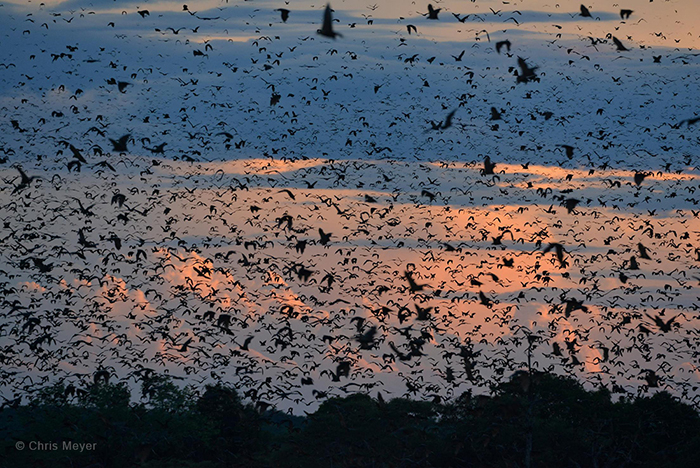 As one visitor poetically described it: "a breathtaking gigantic whirlpool against a stunning crimson sunrise – a jaw-dropping spectacle you would hardly want to miss."
A number of colonies come together and migrate over 1,000 kilometres from Congo and take up residence in the Bat Forest in Kasanka National Park's Mushitu swamp forest. These straw coloured fruit bats, each weigh around 300 grams, have an 80cm wingspan, earning them the name of "flying foxes".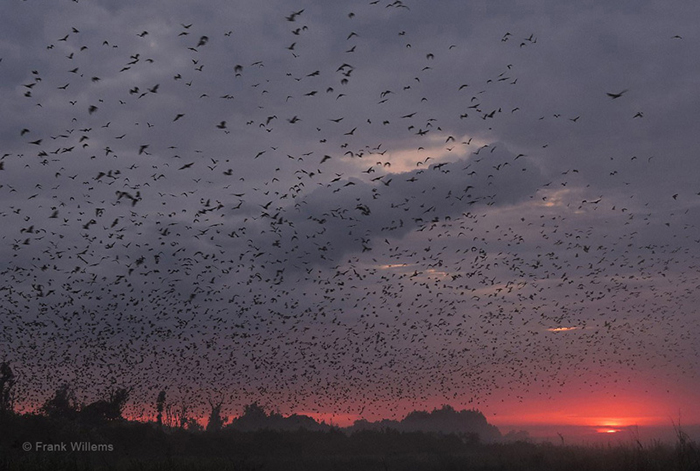 Each bat consumes about 100 grams of fruit every night, transforming the forest while playing an important role in pollination and seed dispersal. With a combined weight of three million kilograms, it is the equivalent to the weight of 1,000 elephants hanging in the trees in a few hectares of forest!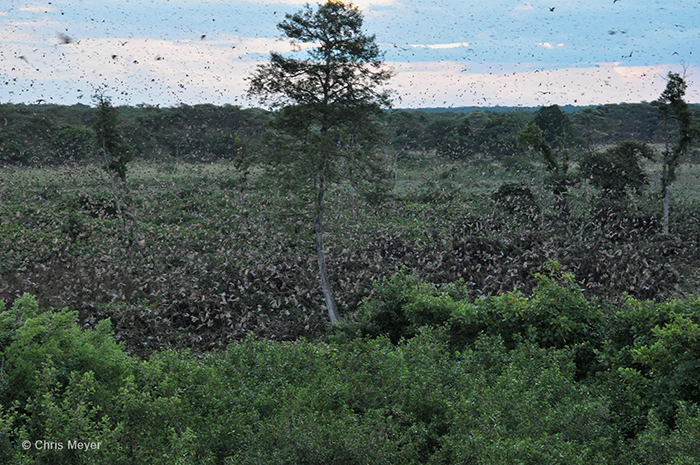 The migration lends itself to spectacular scenes against dramatic skies. A number of hides and viewing platforms have been erected in and around the Bat Forest and the BBC hides and Fibwe hides are very popular to stake out and watch the bats arrive and leave each evening.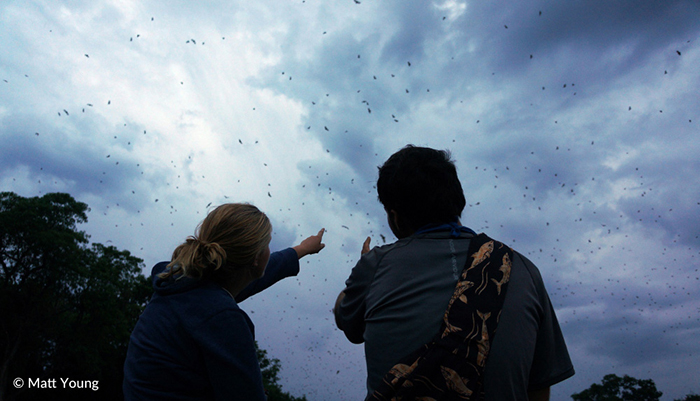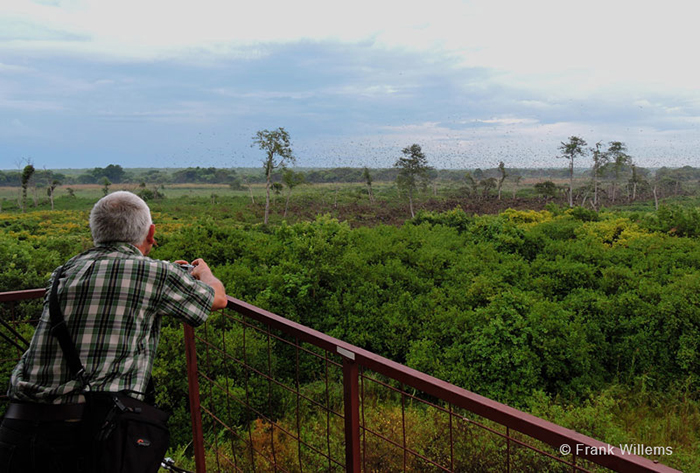 Astonishing birdlife sightings, including the majestic crowned eagle hunting the bats, can be expected. There are, of course, other eagles hunting here including the fish eagle and martial eagle. Guests to Kasanka could also combine bat viewing with sightings of sitatunga, blue monkey, puku, elephant and many more. For more information on how to best experience the bat migration, visit the Kasanka National Park website.