Straddling the borders of Rwanda, the Democratic Republic of the Congo and Uganda, lies Mgahinga Gorilla National Park (MGNP). It is but a tiny sliver forming part of the greater Virunga Conservation Area: one of Africa's last remaining true wildernesses.
While the name lures those in search of Africa's great apes, we came to conquer an extinct volcano instead!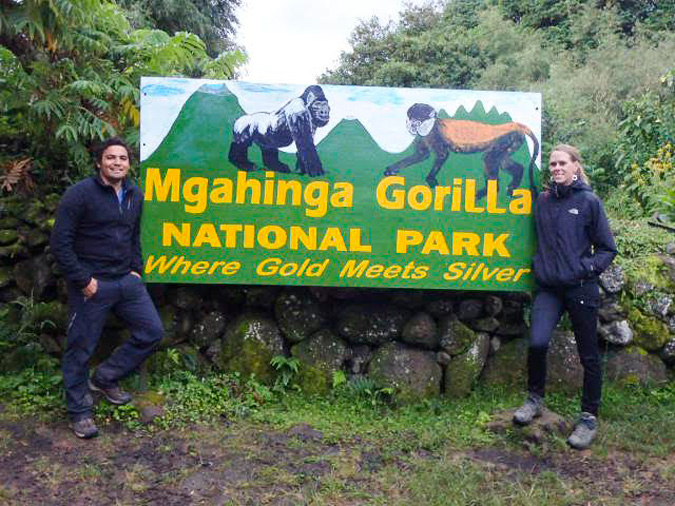 Established as national park in 1991 to secure a future for the endangered mountain gorilla, MGNP is home to a staggering diversity of life as well as the Batwa people – a tribe of pygmies that have long carved out an existence in this forest. Nevertheless, it is the three conical extinct volcanoes that steal the show by dominating one of central east Africa's most dramatic skylines.
In Kisoro town, a mere 14km from the park headquarters, we signed up for the Mount Sabyinyo hike. The Uganda Wildlife Authority (UWA) staff member gave us a casual once-over and felt it necessary to mention that it was a 'strenuous hike'.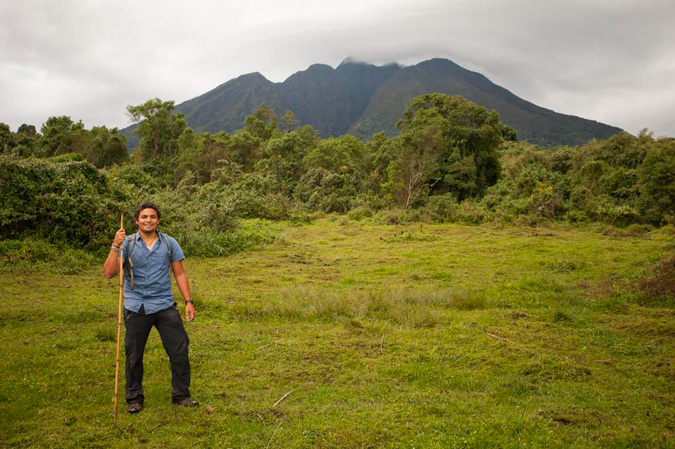 Early the next morning we were screaming through sleepy Kisoro on our pre-arranged motorcycle taxi, who much to our surprise had actually turned up! It was a treacherous journey however. It had rained heavily during the night and the roads had disintegrated into a muddy mess not worthy of their place on the map. An hour of slipping, sliding, pushing, cursing and generally ill-advised risks saw us get to the park in one piece.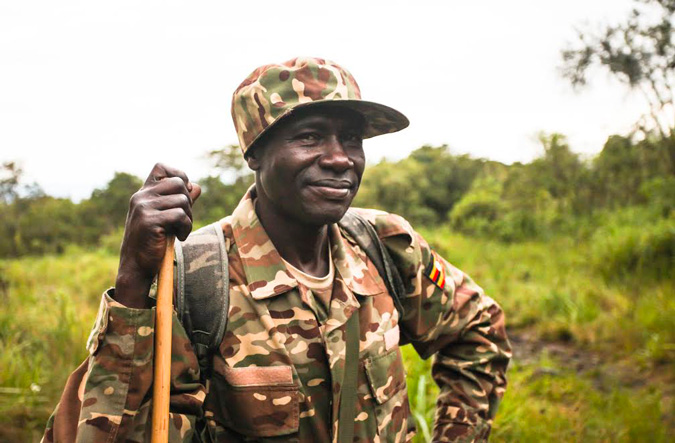 On arrival at the park we were met by our lead guide, a UWA ranger (appropriately armed with an AK-47) and our fellow hikers, a group from Kampala who admitted they had never climbed anything before! Good to know. We were briefed on what to expect and what not to do, i.e. "stay behind the armed guard – the buffalos are bad tempered here". Right. Excellent.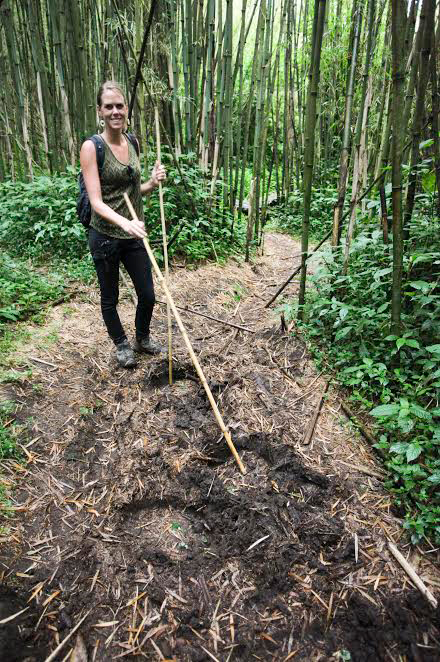 With that out of the way we headed into the stunning bamboo forest littered with fresh signs of elephant and buffalo. The wind whistled through the forest as we slowly headed up through the heather trees draped with old man's beard and giant lobelias.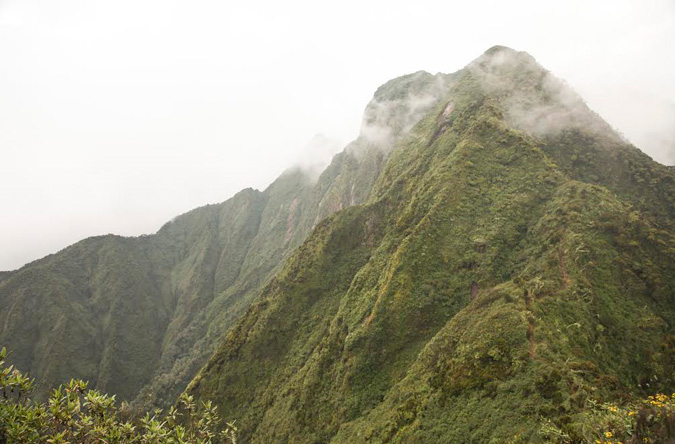 Eventually we reached the first summit (of three) where the rest of our group decided that hiking was not an activity they were keen to continue pursuing in life. My girlfriend and I then continued with the armed guard, coming out onto the exposed knife edge ridges of the incredible scenic mountain. The mist descended and the clouds rolled over, giving us the odd glimpse of what lay ahead.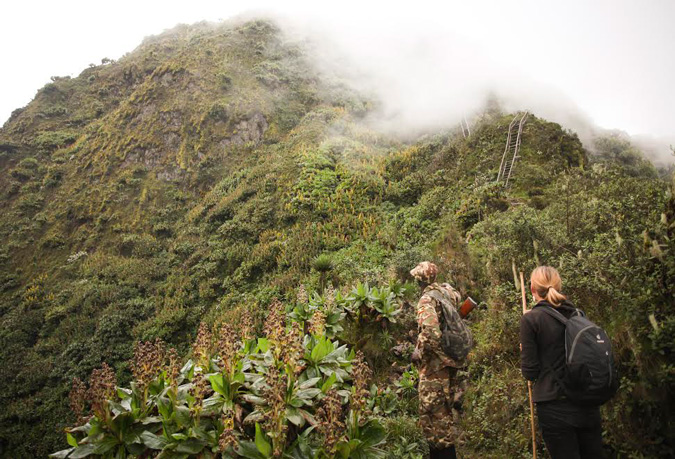 Then came the famed ladders of Sabyinyo. Many people are not keen on negotiating ladders at the best of times, but when you are 4000m high up on a cold, misty, wet mountain with steep drop-offs its something else altogether! One tries not to look down – but inevitably that is all you end up doing. That being said, most of the steps are inclined at decent angles – so not to worry!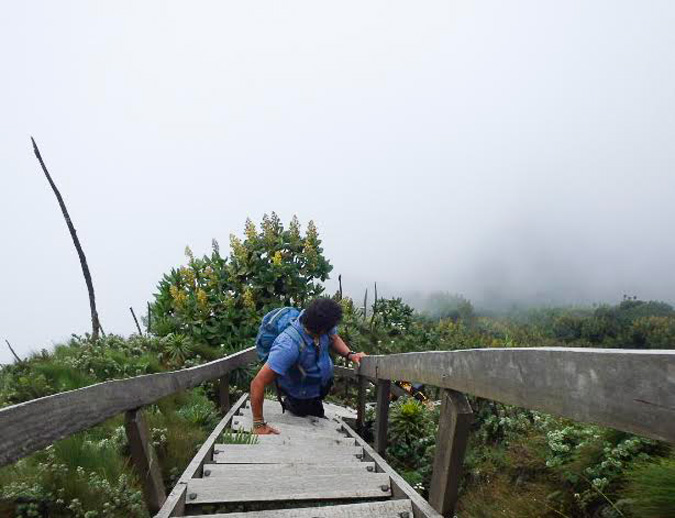 And then suddenly there is nowhere left to climb. I wish we could say that the entire Virunga Range lay at our feet but we were enveloped in thick clouds and all we could see was a sign indicating we were standing in three countries at once. If nothing else it added to the mystique of central Africa's greatest mountain range.