A photographic safari in Madikwe Game Reserve is the perfect way to get up close and personal with African wild dog hunting packs. Jaci's Lodges is located in close proximity to where these endangered animals roam, which provides excellent photographic opportunities:
"It's a cold Monday morning after a night of heavy rainfall. Small puddles dot the ground as we head out on a photographic safari drive. In the distance, the low, deep growl of two male lions vocalising their anger emanates from behind the mountains.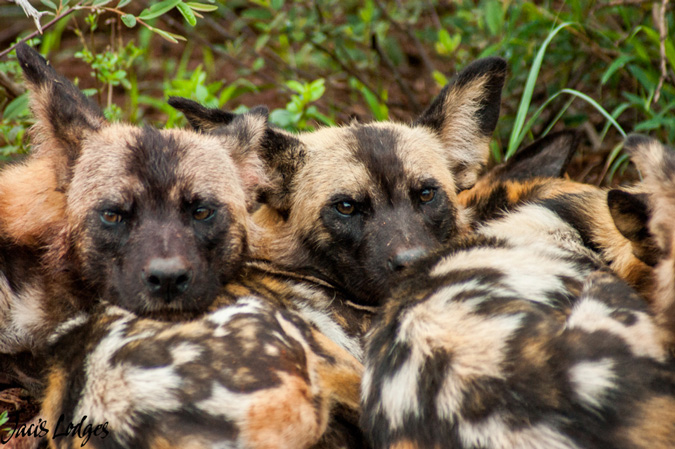 It's not long before we are focussing our camera lenses on a hunting pack of African wild dogs. They look quite relaxed in their huddled group as their large oval-shaped ears listen attentively to the bush, offering us spectacular moments to capture on this photographic experience of a lifetime.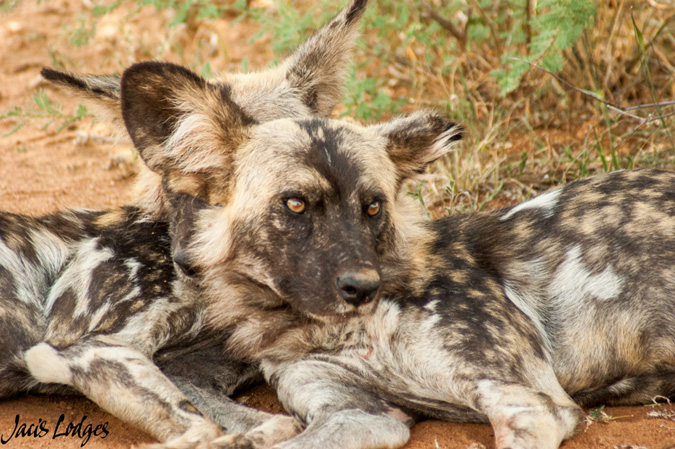 Having just had a drink close by at the 'Terrapin Hide', the dogs slowly move their way into the bushes, heading south of the mountains. Despite the odds – being the only 14 African wild dogs in a 75 000ha game reserve – the population of this majestic, diminishing species could be seen as a blessing in disguise as wild dogs are natural roamers, constantly on the move in all directions of the compass.
Although the outbreaks of rabies have been a challenge for the dogs in the past, and having grown accustomed to safari vehicles, the 'painted wolves of Africa' opt for a different direction rather than risk encountering a territorial battle with some feisty lions.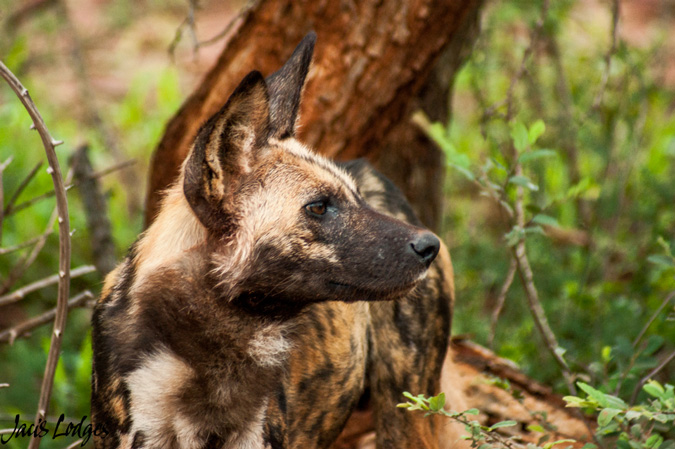 Now heading east of the park, where the area is mostly flat, the pack is less likely to get into trouble. They are now in search of a shady spot to find relief from the sun that has broken through the clouds.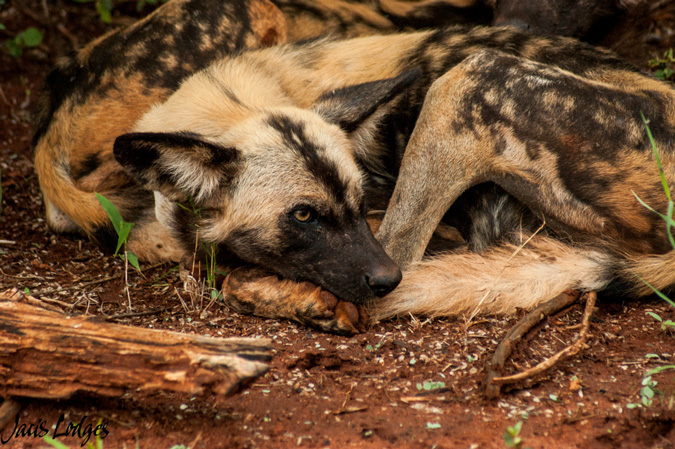 After their long-distance walk they find a tree just a few metres away from the vehicles and settle down. As a tight-knit pack that stay together for life, the dogs form a sleep pile, enjoying the comfort of one another's company as they sleep away the rest of their cold Monday morning in Madikwe."