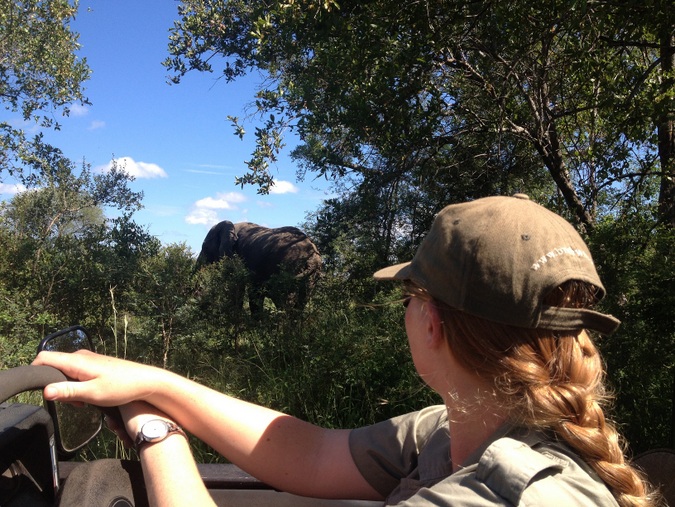 Written by Gerhard van Niekerk – Head trainer at Bushwise
It was only around 86 years ago that women could vote for the first time in a general election in South Africa. Since then we have seen a slow but progressive change towards the empowerment of women in many other aspects of life and in the corporate world.
Before the start of the Field Guides Association of South Africa (FGASA) around 15 years ago, field guiding as a job was very much a male-dominated and unregulated industry. Nature, wildlife management and other similar jobs were also typically dominated by men. It is understandable that male stereotypes could have been seen as normal for those kinds of jobs. You know what they say, a man needs to be tough to deal with animals and the wildlife environment and Africa is not for the faint-hearted right?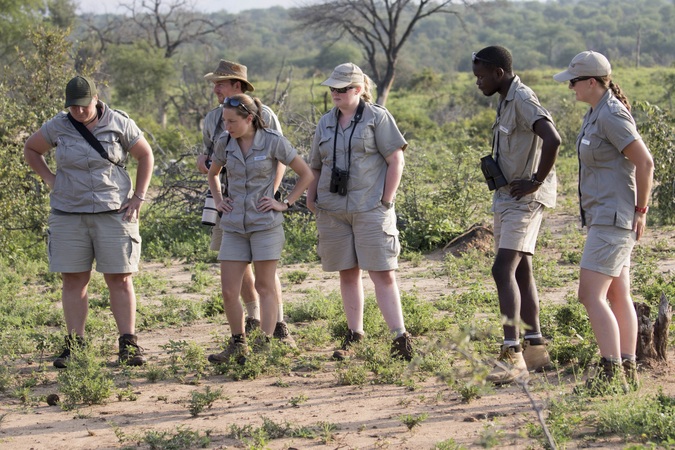 Since FGASA started regulating the guiding industry, more women have started to become qualified field guides. Here at Bushwise, we also see more women enrolling in our very popular Professional Field Guiding Courses. These days it is not uncommon to see women driving massive game drive vehicles or leading bushwalks carrying rifles and wearing their khakis.
In my opinion, women should be welcomed into the field guiding industry. They may very well add a different perspective to things. Research on the functionality of male and female brains, suggests that women think differently than men. "We have known for quite some time that males and females behave differently. We're showing that at least some of that difference relates to the complementary organisation of the brain," said Ruben C. Gur, one of the co-authors of the research.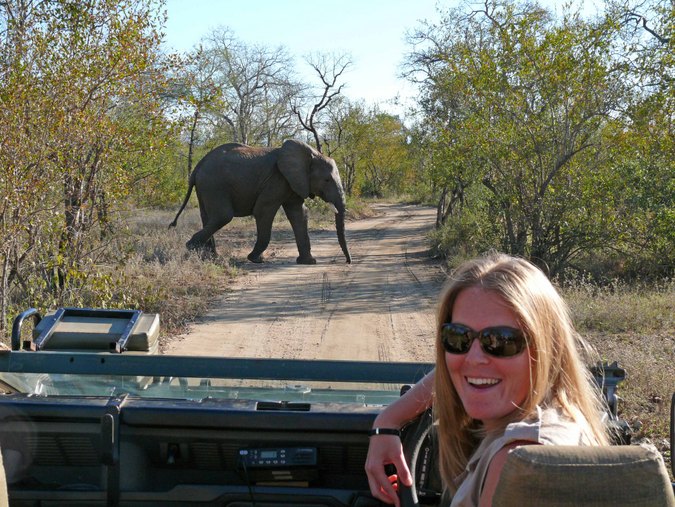 A different approach to the natural environment could also possibly be expected from female guides. I do not say for one moment that men don't display the same approach, but I think it is fair to say that women will show it in a different way than men. From my experience as a field guide, and also head trainer at Bushwise, women may also add a little colour to the industry as they are generally more intuitive and collaborative, even more creative. As a result, women may have a different outlook on certain aspects of the natural world, and on guiding.
Women should not stand back for any manual or field guide-related tasks. Yes, to change a heavy flat tyre of a game viewer might not be the easiest task for some women (and even for some men), but they can definitely do it. There are other field guide-related tasks that would be easier for women to do than for men. Women should have all the confidence and conviction to make a positive change within the field guiding sphere, and we are so excited about that.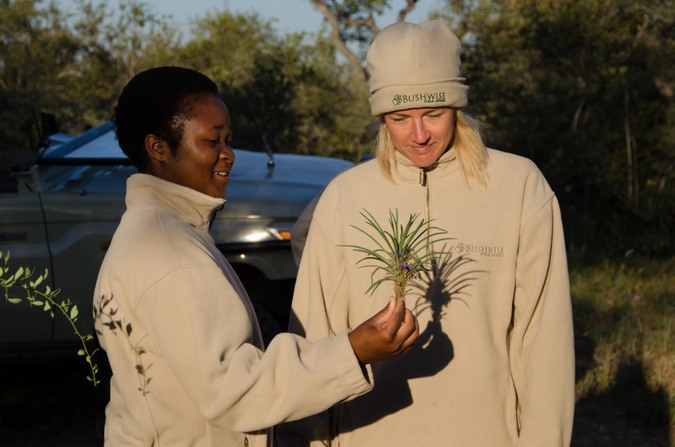 The current standings at FGASA show that only around 30% of all the guides are females. But to put this in perspective Apprentice Field Guides or Level 1 / NQF4 guides have only 14% females, together. In the specialised qualification of Trails Guiding, only 8% are females. The lack of female guides in the higher qualification levels may indicate that the industry does not yet allow women to feel free and equal to their male counterparts.
| | | |
| --- | --- | --- |
| FGASA QUALIFICATION | Female | Male |
| FGASA Apprentice Field Guide NQF2 | 3304 | 6610 |
| FGASA Field Guide NQF4 | 216 | 870 |
| FGASA Professional Field Guide | 65 | 409 |
| FGASA Trails Guide | 99 | 1146 |
| FGASA SKS (all categories) | 16 | 136 |
Bushwise Field Guides welcomes anyone to join our courses and encourages all students to express their individuality and passion for nature. In the end, everyone needs to pass the same course.
Let's hope the industry continues to do their bit in providing equal opportunities for women, being fair, showing support and not judging someone too quickly based on their gender.