Conservation starts with education for both children and adults. The more children and their families read, the more they will understand the need to protect the world and the amazing animals in it. Providing reading material and education for Africa's children is a monumental, ongoing problem. However there is also another huge crisis in Africa – the slaughter of our rhino.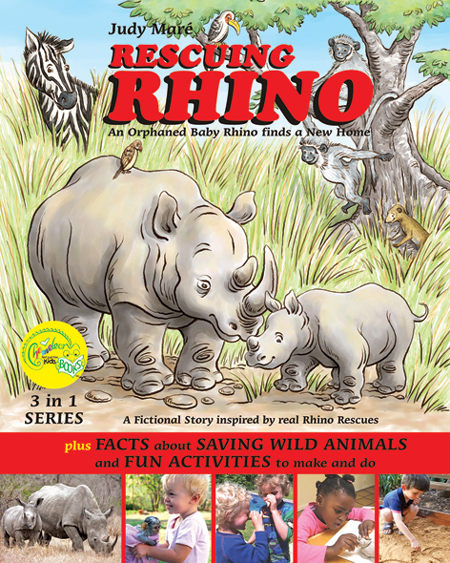 Cape Town based Chameleon not just for kids Books has stepped up to these challenges with their Rescuing Rhino 3 in 1 story book. Rescuing Rhino is an illustrated children's story about an orphaned baby rhino, showing how he was cared for and eventually released back into the wild. The book deals with the plight of the rhino in 3 ways: the first being the fun story, then a fact section showing children how to care for animals while an activity section includes rhino inspired crafts with drawing, model making, masks, colouring-in and poster making.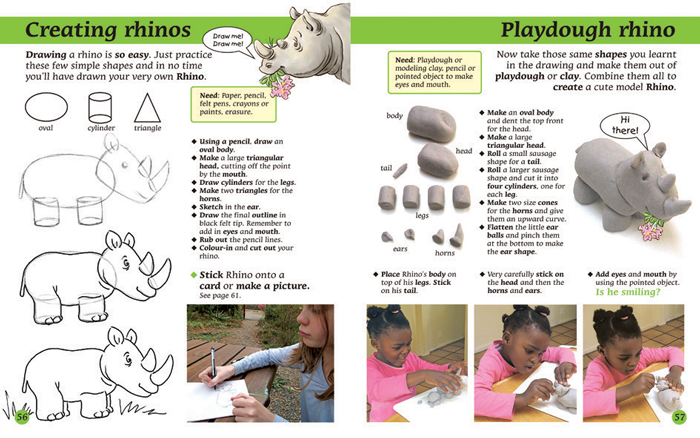 Chameleon Books has partnered with the South African Department of Arts and Culture in an important literacy and education project, but they need your help! Together they have set up a Thundafund crowdfunding campaign which aims to raise money to do a print run of the Rescuing Rhino book with each funder being rewarded with books to donate to children in need!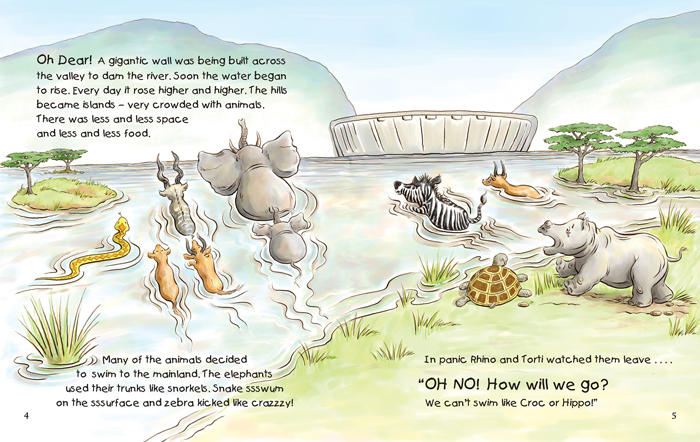 The project aims to get the Rescuing Rhino children's book into as many schools, libraries and homes as possible with a quantity of books being donated FREE to schools/organisations of your choice. The books could be used worldwide as the nature conservation contents include endangered animals from all over the world and literacy is a problem worldwide. The whole world also needs to know that rhinos need protecting.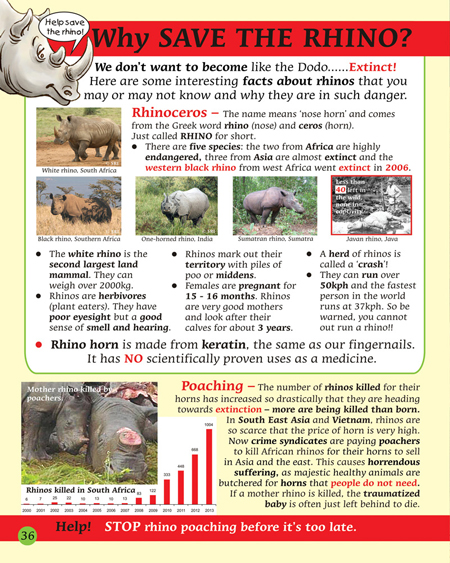 You can help by donating to the campaign and for the first 50 pledges of R100 or more, the Department of Arts and Culture will reward R200 each towards the campaign – that means R10 000 could be rewarded to the campaign in total. Every little bit counts so pledge today for this worthwhile, nature conservation / eco / literacy / educational project! Pledge by clicking here.