In a tragic turn of events a 3 year-old boy has been killed by a captive cheetah on Tiger Canyons, a tiger breeding farm near Philippolis in the Karoo region of South Africa.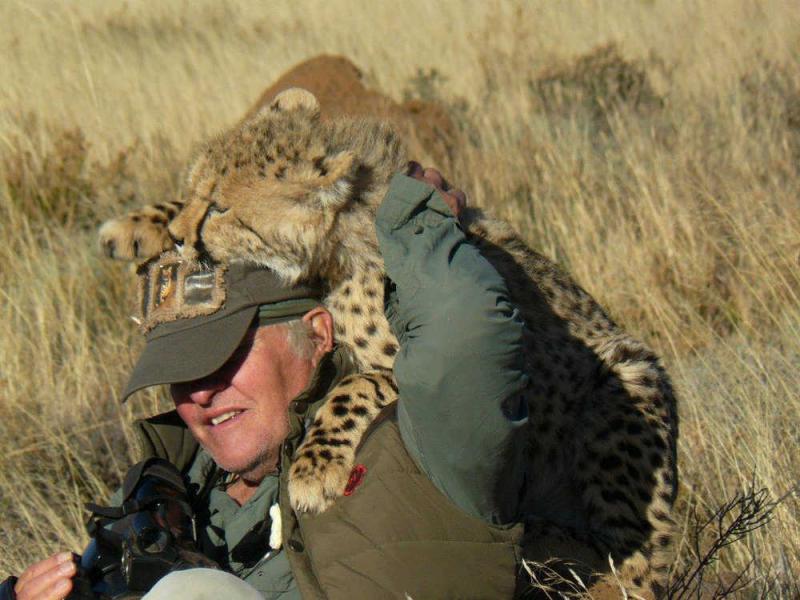 Police spokesperson Motantsi Makhele said the boy was airlifted to a hospital in Bloemfontein after the attack, but succumbed to his injuries during the trip.
John Varty, owner of Tiger Canyons, confirmed the incident but said that it was not yet clear what happened. The boy killed is the son of Jacob Pieterse, a Tiger Canyons farm employee.
Police have confirmed that an inquest docket had been opened and that no one had been arrested in connection with the boy's death.
Varty is a controversial and outspoken figure. His maverick strategy "To create free ranging self-sustaining populations of tigers, in the hands of private enterprise in and out of the Asian continent" on a barren Karoo farm in South Africa has its detractors. His strategy of 'rewilding' big cats seems to include cheetahs.
Varty frequently attracts controversy – including a protracted and crippling legal battle with former partners in Tiger Canyons farm and being hospitalised with two broken ribs, lacerations and puncture wounds after one of his tigers attacked him. He also accidentally shot one of his tigers, a new mother, in the foot. The tiger subsequently recovered.
SUBSEQUENT UPDATE
Further information as provided by John Varty on his Facebook page:
"…on the Friday night a large amount of booze was smuggled into the compound … the gate that blocks the cheetah from entering the compound was carelessly left open … on the Saturday morning the cheetah entered the compound through the open gate ….the victim should not have been there, he lives in another compound …..the victim's mother did not pay attention … she allowed the 3 year old boy to play outside the house unattended …the male cheetah attacked the kid causing extensive injury to his neck and head … although the doctor in Philippolis told me there was little chance of success I hired a helicopter and flew the boy to Mediclinic in Bloemfontein. … the boy was alive but brain dead on arrival … no action will be taken against the cheetah … the mistakes made were human … a 2.4 metre electrified fence will be constructed around the compound … all women and children have been removed … my condolences go to Jacob and Sophie Pieterse, the parents of the child … at the end of the day I am responsible for my workers actions … I take full responsibility."