A small obsession with bad-eared foxes saw me traveling all the way to the Central Kalahari Game Reserve in Botswana. Covering 52,800 square kilometres, the Central Kalahari Game Reserve is the second largest wildlife reserve in the world.
It is a unique reserve as it was originally established in 1961 as a place of sanctuary for the San people where they could live a traditional hunter-gatherer existence without external pressures. It was only in the 1980s and 90s that the reserve opened it's doors to a tightly controlled number of visitors.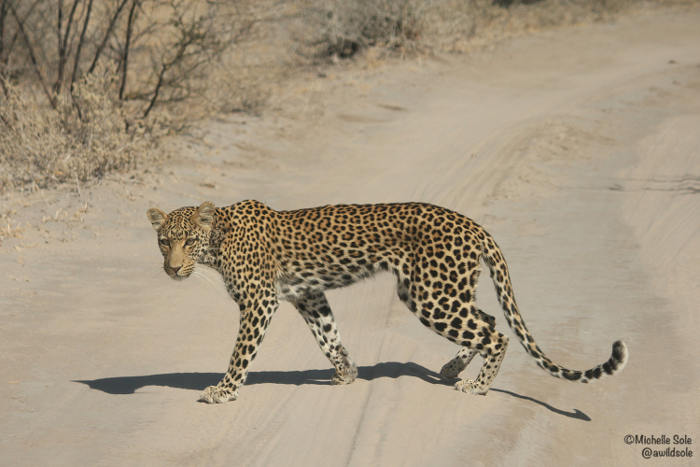 Camping in the Kalahari is wild. You need to plan ahead for this adventure. There are no fences, no electricity and no water – you have to bring your own for drinking, cooking and washing, and always have some extra incase your car radiator gets thirsty. There are no shops within the reserve or at the gate so make sure you have all provisions including firewood and diesel.
The Matswere Gate is reached by an extremely bumpy sand 'road'. Free roaming cattle have created what I can only describe as game path 'trenches' that cross the dry sandy road. Just before reaching the gate we noticed some of the biggest lion tracks I've ever seen heading walking straight out of the reserve.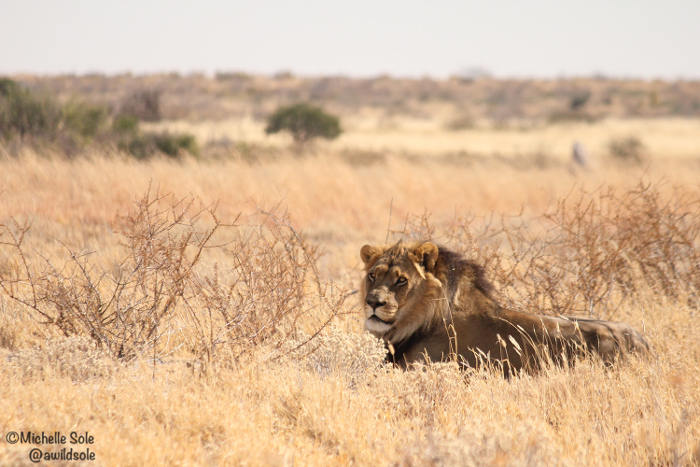 There are a number of camp sites scattered across the reserve. Deception Pan is the most popular and as a result the busiest. We stayed at Phokoje Pan. There is only one pitch here which consists of a bucket shower (bring your own water) and a long drop toilet (bring your own paper). The closest pitch, Letiahau Valley, over 30km away was empty. Needless to say, with no other lights for miles and miles, the crystal clear night skies were an experience of a lifetime.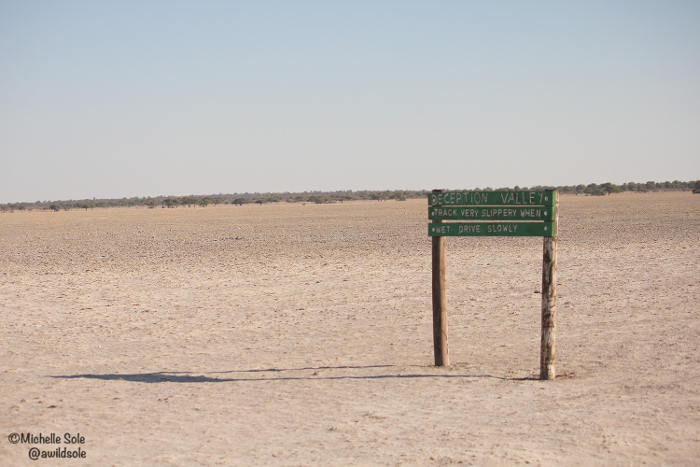 Other than wishing to see bat-eared foxes I had no big expectations of what we may encounter in the Central Kalahari. We spent five days inside the reserve and I was astounded by the variety of animals that we saw. There was often action at the watering holes and checking shady spots with a pair of binoculars was rewarding on more than one occasion.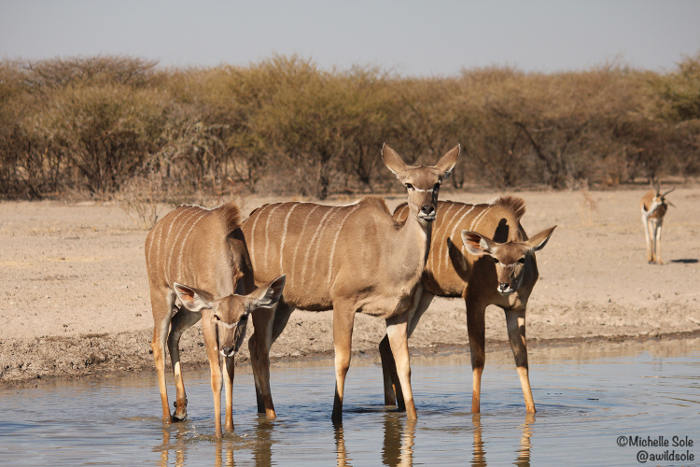 We had several lion sightings; one where a young lioness caught a honey badger. The honey badger fought back and after several bites from the honey badger, the lioness had to let go!
httpv://youtu.be/NE1KwN866mY
We were also fortunate to see cheetah, a very slim Kalahari leopard, numerous honey badgers, gemsbok, springbok, lots of ground squirrels, giraffe and the reason we had come all of this way…. lots of bat eared foxes!
It is recommended to do such a trip in convoy but I must confess that we did it with one vehicle, a spare tyre, puncture repair kit, a pocket knife and very basic mechanical knowledge. We used low range 4×4 only once but I was told by the ranger at the gate that from December – February the reserve gets very 'sticky' and visitors often get stuck. If you get stuck out in this wilderness you can be waiting a while for help. On more than one occasion we went an entire day without seeing another soul. Visiting the Central Kalahari Game Reserve is a well worth adventure and is like stepping into your very own piece of unspoilt wild Africa.