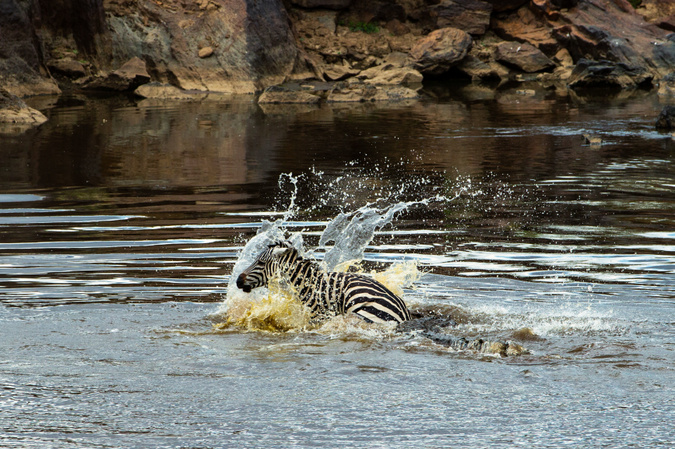 WARNING: Contains distressing images, not for sensitive viewers
Written, and photographs, by Engin Akis (Facebook & Instagram)
I was in the Maasai Mara National Reserve (in the Mara Triangle Conservancy area) in November this year on a photographic safari. Our camp was located very close to one of the traditional Mara River crossing points for the wildbeests and zebras, called the Peninsula crossing point.
One day we were heading back to our camp for a lunch break when we spotted around six zebras in the bushes, on top of the Peninsula. Hoping that they would cross the Mara River, we immediately positioned our vehicle near the river and began waiting…
Fortunately our vehicle was the only vehicle around – which was good from a photography point of view.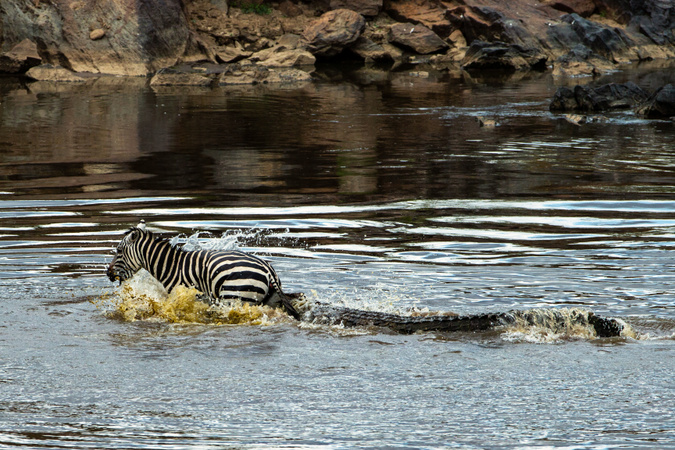 After almost an hour later, the zebras came down to the riverbank, and we could see that there was only one crocodile in the water.
The zebras walked up and down the riverbank for some time until one of them took the plunge and started walking into the river and straight towards the crocodile!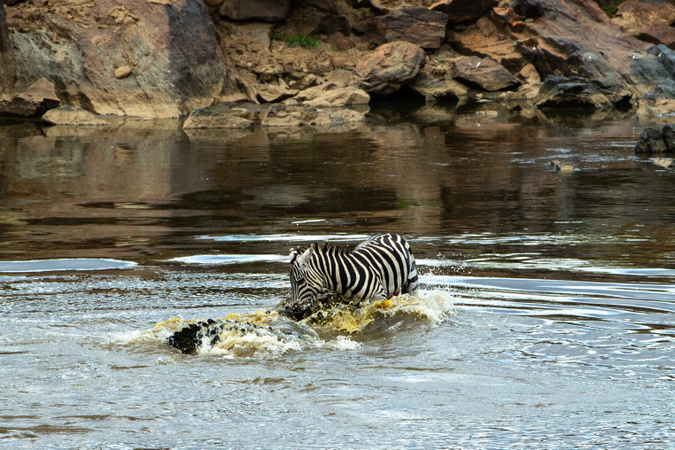 We watched as the crocodile disappeared under the water… and then it attacked!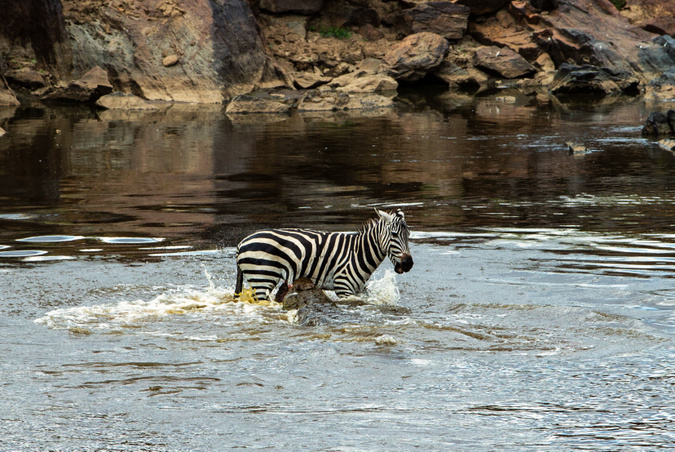 The first hit was very strong and pulled the zebra right down into the water. For few minutes there was a struggle in the water, and then zebra managed to stand up.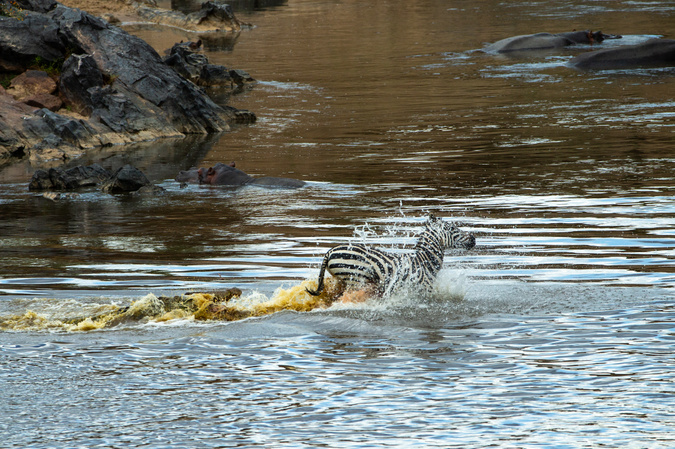 Only then did we realise that the crocodile has bitten the zebra in its stomach.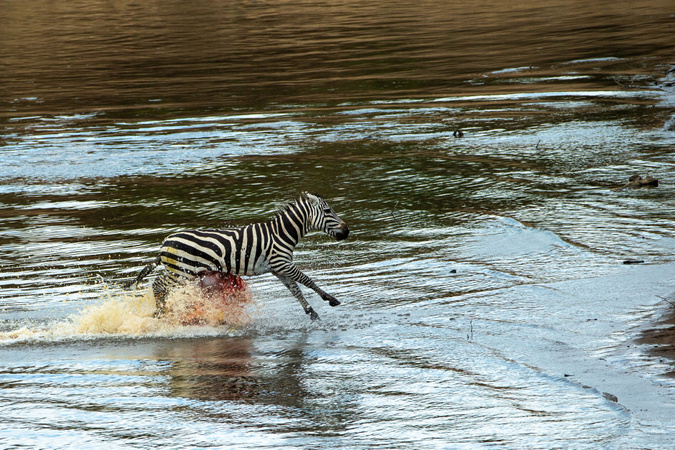 The zebra tried to get away by attempting to bite the crocodile, and somehow managed to release itself from the crocodile's jaws and started galloping back to the riverbank from which it came.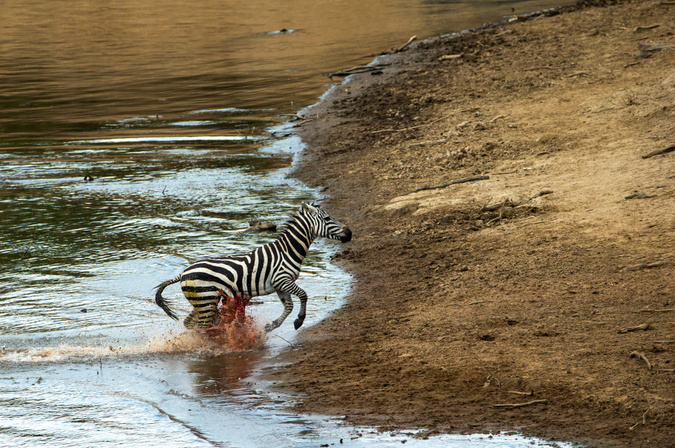 As it was galloping out of the water we saw a lot of blood and, most shockingly, its inner organs were hanging out!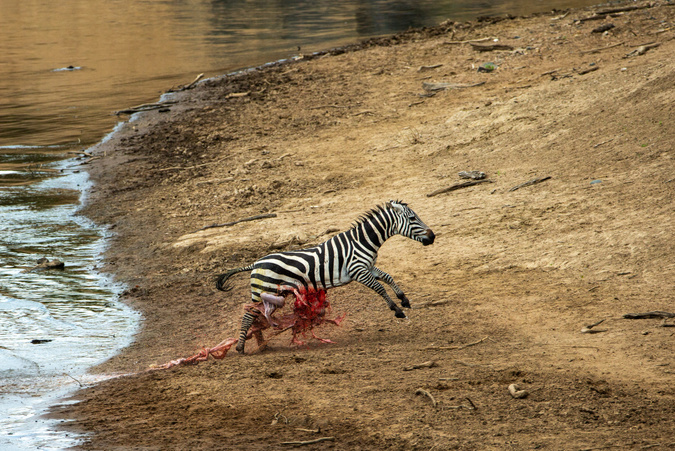 It was shockingly unbelievable to watch and photograph that zebra, galloping out of the river and up the slope like that.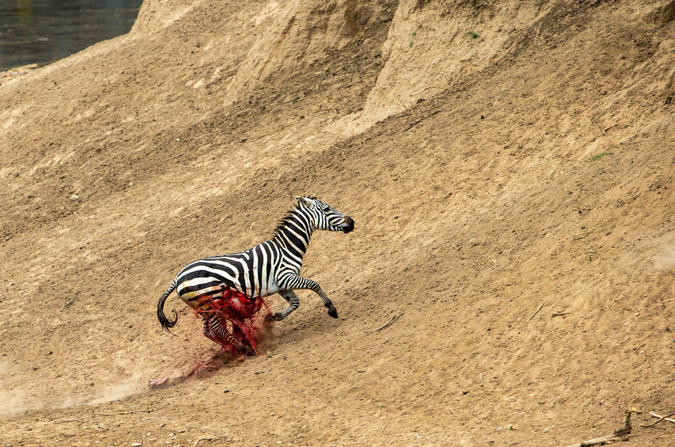 When it had reached almost the top of the slope it collapsed and started rolling back down, until it finally succumbed to its injuries and died.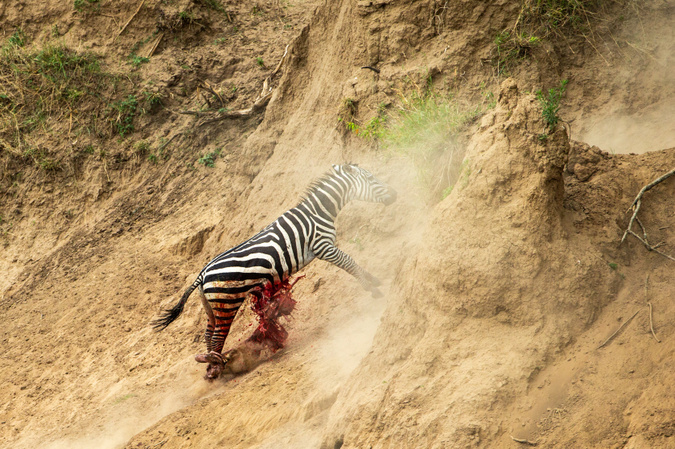 I've been going to Africa on photographic safaris since 2003, and never before have I witnessed anything quite like this before!