UPDATE: Kristian Prinsloo died today, 26 April 2017, after being in a coma for three weeks. Our deepest condolences to his family and friends for their loss.  
Original post:
An 11-year-old boy remains in critical condition in a coma after he was attacked by a pet lion two weeks ago. Kristian Prinsloo was visiting his grandmother who lives on a friend's property when the attack occurred.
The three-year-old lion – one of three kept on a private property in Lephalale, South Africa – is believed to have attacked Kristian after breaking free from the grandmother's grip when it initially tried to go after him. The lion attacked Kristian from behind, biting him on the neck. His grandmother bravely fought the lion off, incurring bites on her hands and back in the process. She has recovered after treatment.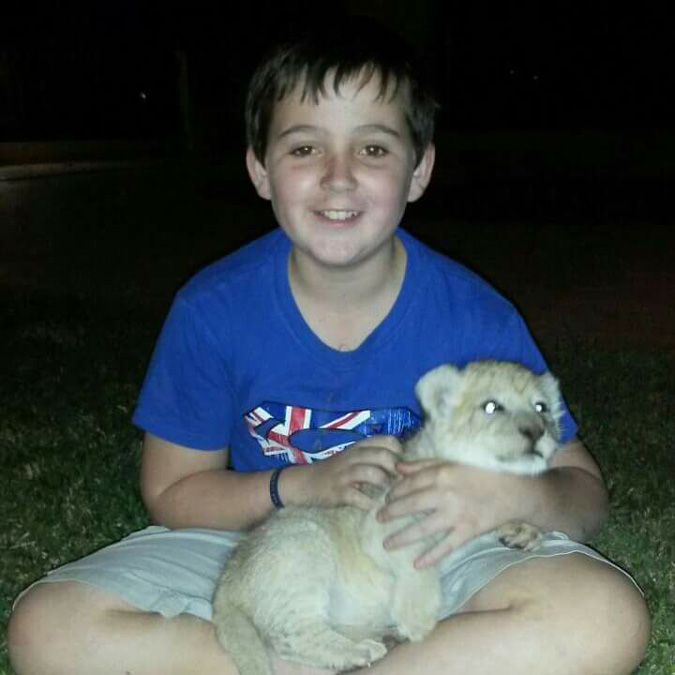 The three lions are owned by Cor and Alet Vos. Mr Vos was quoted in a Bosveld Review article as saying: "You can interact with our lions, they even sleep with my wife and I on our bed. They are used to human interaction".
He goes on to say: "Our lions pounce on us every day, sometimes knocking us off our feet, but they never hurt us" and "after what transpired, I doubt we will let them share our bed with us again. I'll lock them up in their respective cages,"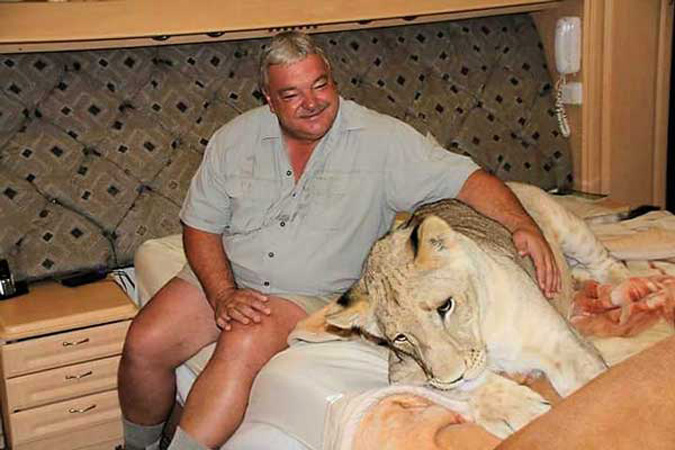 The same article also quotes Sam Makhubele, a Department of Environmental Affairs official in Limpopo: "Even though Cor has permits, that does not mean he is allowed to keep them in his home. It is wrong and we will investigate the matter."
Kristian's family have set up a public Facebook page and asked for public support and prayers. According to latest comments on the page Kristian has no brain activity and is on a respirator. He has also picked up a bronchitis infection.