Written by: Trevor Mare
Wildlife of the Okavango is a wonderful compact field guide to the animals, birds, reptiles, insects, trees and plants of the Okavango area. One doesn't really need to take any other guide book with you on your Botswana safari and the guide is also relevant to many other Southern African reserves/nature areas.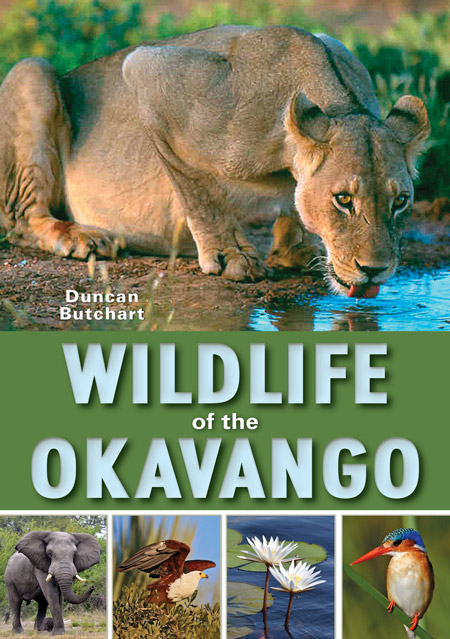 No matter what one's particular interest may be, this guide greatly assists in the identification of the most common species occurring in the Okavango. It enhances the experience because with this guide one looks more closely at those things that would not normally be of great interest, for example (in my case) aquatic plants.
Wildlife of the Okavango starts by giving an informative introduction to the Delta geology, climate and habitats, followed by nine chapters focussed on the various species that occur in the Delta – mammals, birds, reptiles, trees etc. A remarkable variety of animals and plants can be found in the wilderness region surrounding the Okavango Delta and this photographic guide covers more than 470 of the area's most creatures, trees and aquatic plants. Each animal, bird and plant has a good photograph together with a brief description.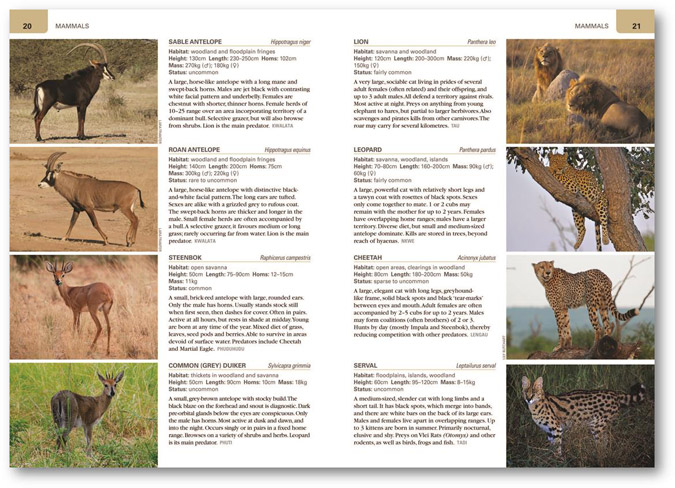 Duncan Butchart, the author of Wildlife of the Okavango, is a naturalist, illustrator and photographer. He is the author and editor of numerous articles and books on wildlife, including Wildlife of South Africa, and has worked in 11 African countries as a specialist in ecotourism communication. Butchart was a specialist bird guide and this comes through in his highlighting of distinguishing features between similar birds, which I found most helpful.
I have always been no good at identifying trees and I did find that although the guide had photographs of the tree leaves and flowers, I would have also liked to see more pictures of the whole tree. This is a relatively minor criticism as obviously not everything can be shown in order to keep the guide compact.
All in all, a good balance has been achieved between supplying sufficient pictures and written descriptions to aid identification. A great addition to my many guide books.
The book can be found at all good bookstores in South Africa or details on how to purchase the book online or as an ebook can be found here. Wildlife of the Okavango is published by Struik Nature, an imprint of Penguin Random House.