Written by: Sharon Gilbert-Rivett
Ntobeko Ntshingila has a smile that would put the proverbial Cheshire cat to shame. Standing proudly in the office of Three Tree Hill Lodge, she describes one of the most exciting experiences of her life – flying to Johannesburg to attend the Lilizela Awards.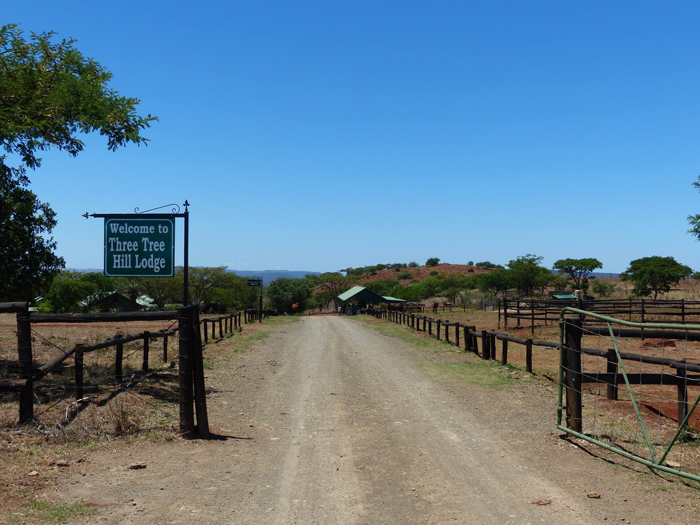 "It was amazing," she laughs. "It was the first time I had flown anywhere, let alone to attend an awards ceremony. I felt very blessed, especially because Three Trees won the award for best four-star lodge in KwaZulu-Natal, and I got to be there for the celebrations."
The award was yet another milestone for this remarkable lodge, which overlooks the magnificent Spioenkop -the site of one of the Anglo-Boer War's most infamous battles – close to Bergville and the the dramatic peaks of the Drakensberg.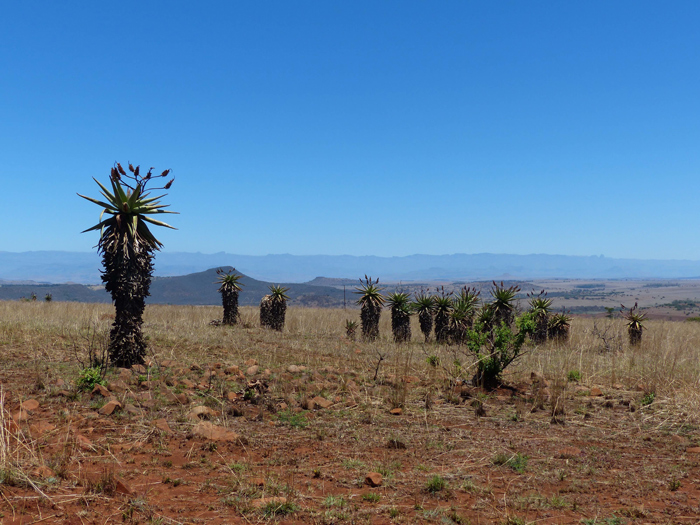 Ntobeka has worked at Three Tree Hill Lodge, which is also known as Three Trees at Spioenkop, for eight years. She has steadily worked her way through the ranks to her current position supervising the front of house by making sure that everything runs smoothly with guests, mealtimes and housekeeping. She loves her job, which has also given her the opportunity to become something of an entrepreneur, making beaded doilies for the lodge and its gift shop. "I am so busy with front of house now that I have employed my mother to make the doilies for me, and will soon bring another beader on board to help with orders," she says.
Empowerment is one of the many outstanding ethics at Three Trees, which is Fair Trade Tourism certified. "We take good care of our staff," says Simon Blackburn who owns and runs the lodge with his wife Cheryl. "Our people are our biggest asset, and if they are happy, then our guests are happy, so we do everything we can to encourage staff to be entrepreneurial and further their careers with us," he adds.
Wherever you go at Three Trees, the smiles are as wide as Ntobeka's, whether you're chatting to the recently recruited reservations manager, Melanie Rossouw, or exploring the property with relief manager and former chef Ryna Boshoff. Ryna helped to establish Three Trees' now legendary kitchen, where incredible meals are prepared three times a day by the chefs she helped to train – Thanda Makhaza, Buhle Malinga and Phindi Nkosi. "It's amazing to see how far they've come," says Ryna. "Nothing fazes them and they take incredible pride in everything they do."
Like most of the staff, the chefs come from the local communities of Hambrook and Bethanie. Thanda has worked at Three Trees for seven years and is dedicated to the principles that the lodge upholds. "We all love working here and being given the opportunities to do what we do," she says. "We have learned so much from Simon and Cheryl about the environment, and about sourcing products that are sustainable and environmentally friendly."
Zanele Mndaweni assists in the kitchen and with front of house activities, especially at mealtimes. "I've been here for 12 years now," she says with a shy grin. "I cannot imagine being anywhere else."
Zanele is a Fair Trade Tourism fan and proudly shows off a poster in the kitchen, which reminds staff just how important operating in a sustainable, responsible and ethical manner is. She points to it and explains how it all works. "You see – we have a fair share in this business, a fair say in how we work, respect for each other and the environment, we work in reliable, safe surroundings, the business is transparent and it is sustainable. These are all wonderful things."
All of this forms the foundation of a lodge that stands out from the crowd; not just because of the number of smiles on the faces of staff and guests alike, but because it is doing everything it can to make a lasting difference to everyone involved in it.
For more information on Three Tree Hill Lodge and other Fair Trade Tourism certified businesses, click here.