A heated battle between two male zebra was caught on camera by Jaci's Lodges in Madikwe Game Reserve: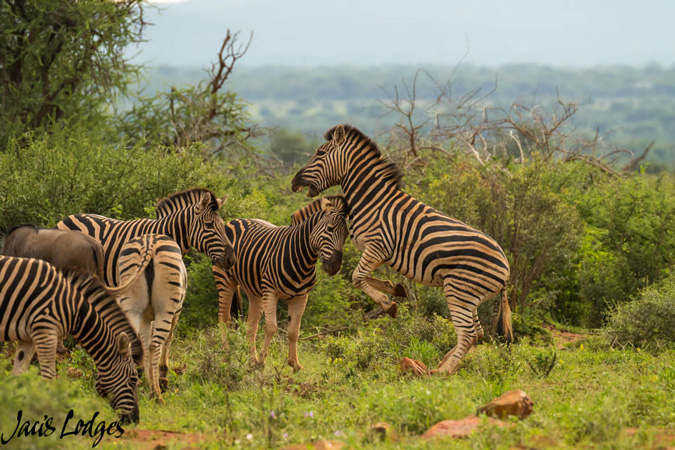 "There were numerous herds of zebra on the airstrip, and one male started to pick a fight with another male.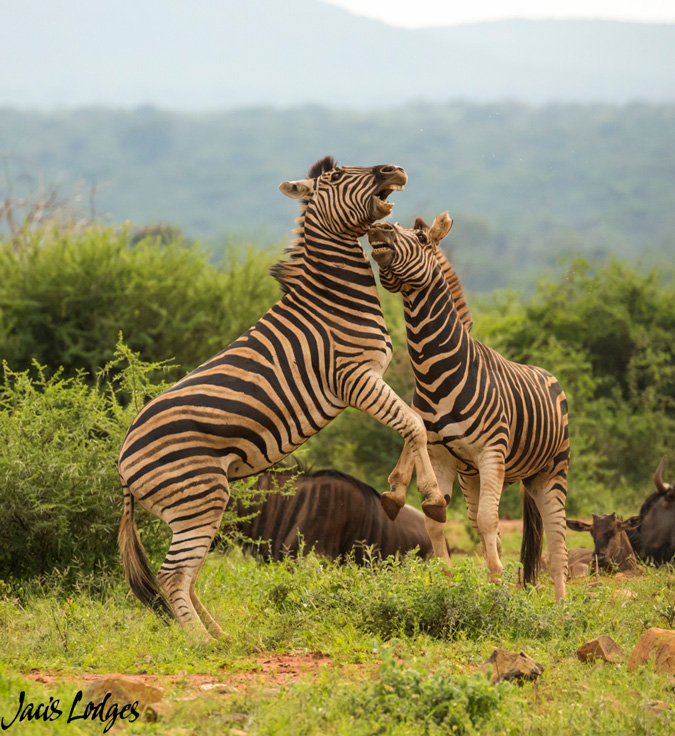 The one zebra was biting the other's ankles and trying to go for his neck. Eventually the other male turned around and they had a tussle.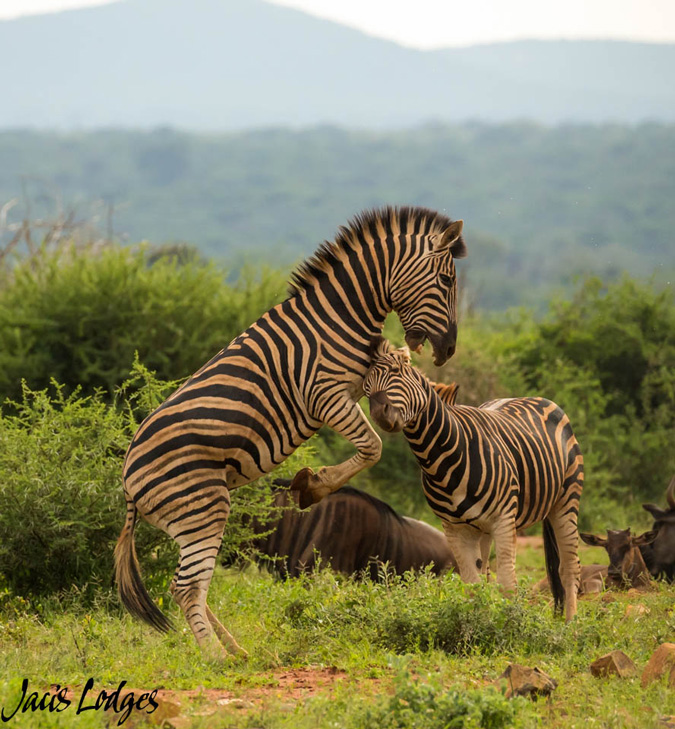 As the fight escalated, they both reared up on their hind legs and attempted to kick each other with their hooves.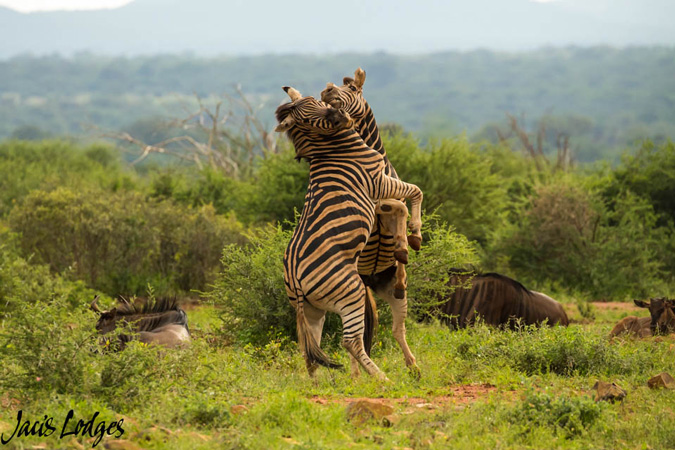 Not only does fighting prove their strength and fighting skills, but it also awards those who are victorious the right to mate with young mares. This behaviour comes from the strict hierarchy and pecking order (decided through fighting) within the herd.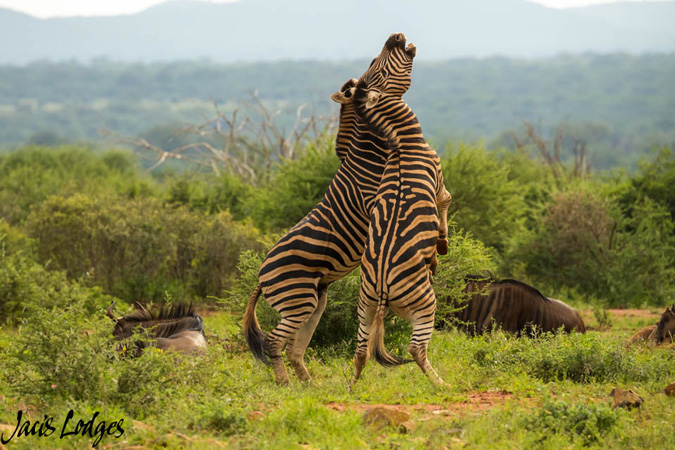 Fights between males can last long periods of time, and usually ends when the losing zebra walks away from the fight.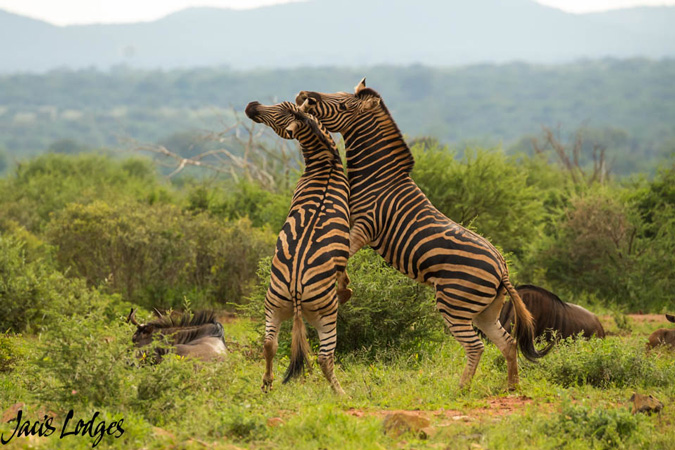 This particular fight didn't last long – about four minutes – before the one realised he was overpowered and quickly gave up."