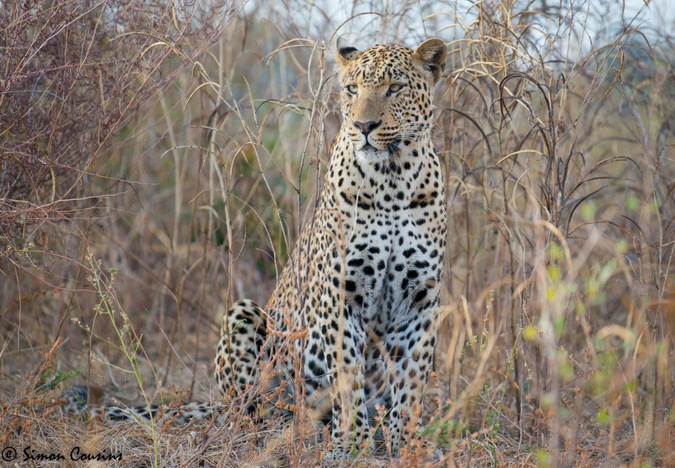 We've said it time and time again: Going on safari shouldn't be just about seeing the Big 5.
Safaris should be an immersive experience in the bush. One that allows you to escape the stresses of everyday life, rest and reconnect. But let's be honest for a second… who doesn't want to see iconic African wildlife in their natural habitat? While it's much easier to spot plains game than it is a leopard, sometimes it pays off to spend a little while 'smelling the roses' and observing the smaller things on safari. A little bit of patience often leads to an even better sighting.
Regular guest at Robin Pope Safaris, Simon Cousins, seems to have fantastic luck every time he visits the South Luangwa National Park. On his most recent trip to Luangwa River Camp, Simon and his crew had some wonderful lion and leopard sightings. He describes his sightings below: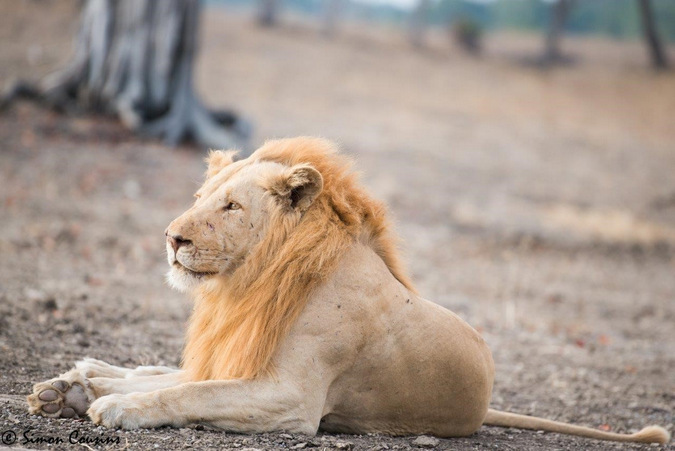 "I have always told guests that the best way to see game and experience the bush is to follow three basic rules – stop, look and listen. The bush will tell you a lot about what's going on out there if you give it a chance and you can't do that if you are bombing around the park hoping to see something!
Well, we had only been in the park for about ten minutes when we stopped to have a look around. We noticed that the puku were not as relaxed as they could be and I told the guests that there was something that was bothering them and we should sit and wait to see what happens.
We sat for a bit longer and then, all of a sudden, the baboons started barking, the puku were alarming and we knew there was a predator there. Sure enough, on closer inspection a petite female leopard was moving through the thickets!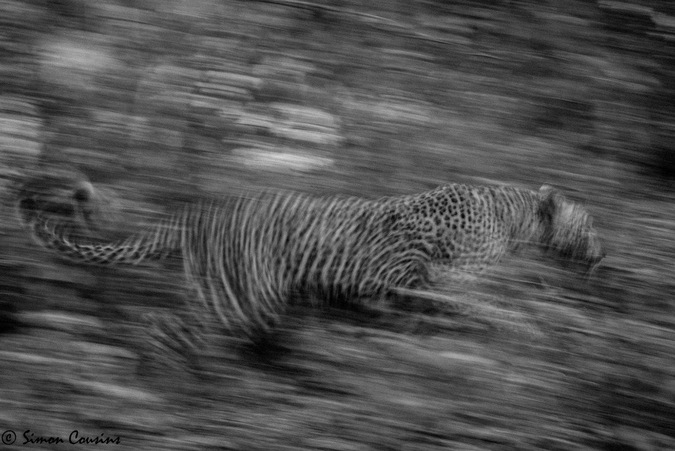 After all this excitement and beginning our safari with such a bang, we carried on up river. I stopped to show everyone the mahogany tree flowers, which were putting out a fantastic scent all through the grove of trees we were driving through. As I stopped under one of the trees I saw a leopard, not more than five metres away from us, with a fresh kill! If we hadn't stopped to smell the flowers we would not have seen the leopard.
Throughout the trip, events like this continued to happen. Stopping to watch squirrels we noticed some very alert impala… and then we had another leopard sighting! We were looking at birds when one of the guests spotted the two big male lions off in the distance. If we had not stopped to look at the squirrels or the birds we would not have seen the leopard or the lions.
Having said all of this, we should never ignore squirrels or the birds as they are all part of the experience. Watching two squirrels fighting over a seed or spending half-an-hour watching a troop of baboons going about their daily business is a whole lot more exciting than watching lions sleeping!"