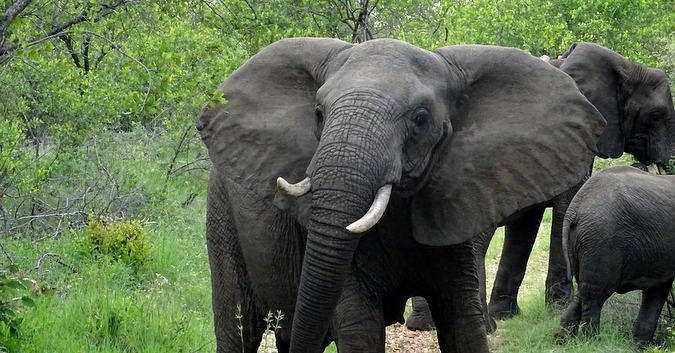 An alleged poacher in the Kruger National Park was arrested shortly after being trampled by elephants on Sunday, according to the Lowevelder.
A SANParks' media specialist, Ike Phaahla, confirmed that the man was part of a poaching group.
"He was arrested by the SAPS after he was injured while running away from elephants," Phaahla said.
The incident happened on the S21 in the park near Skukuza, the park's biggest rest camp.
The news comes just days after a field ranger was shot and killed in the Kruger in a poaching incident. According to reports, the field ranger and his colleagues made contact with a poaching group that they had been tracking, supported by the K9 unit. It appears as they approached the group, shots were exchanged, seriously injuring him in the upper body.
A doctor was flown in to stabilise him but unfortunately he succumbed to his injuries en route to the hospital.
The SAPS is busy with further investigations.