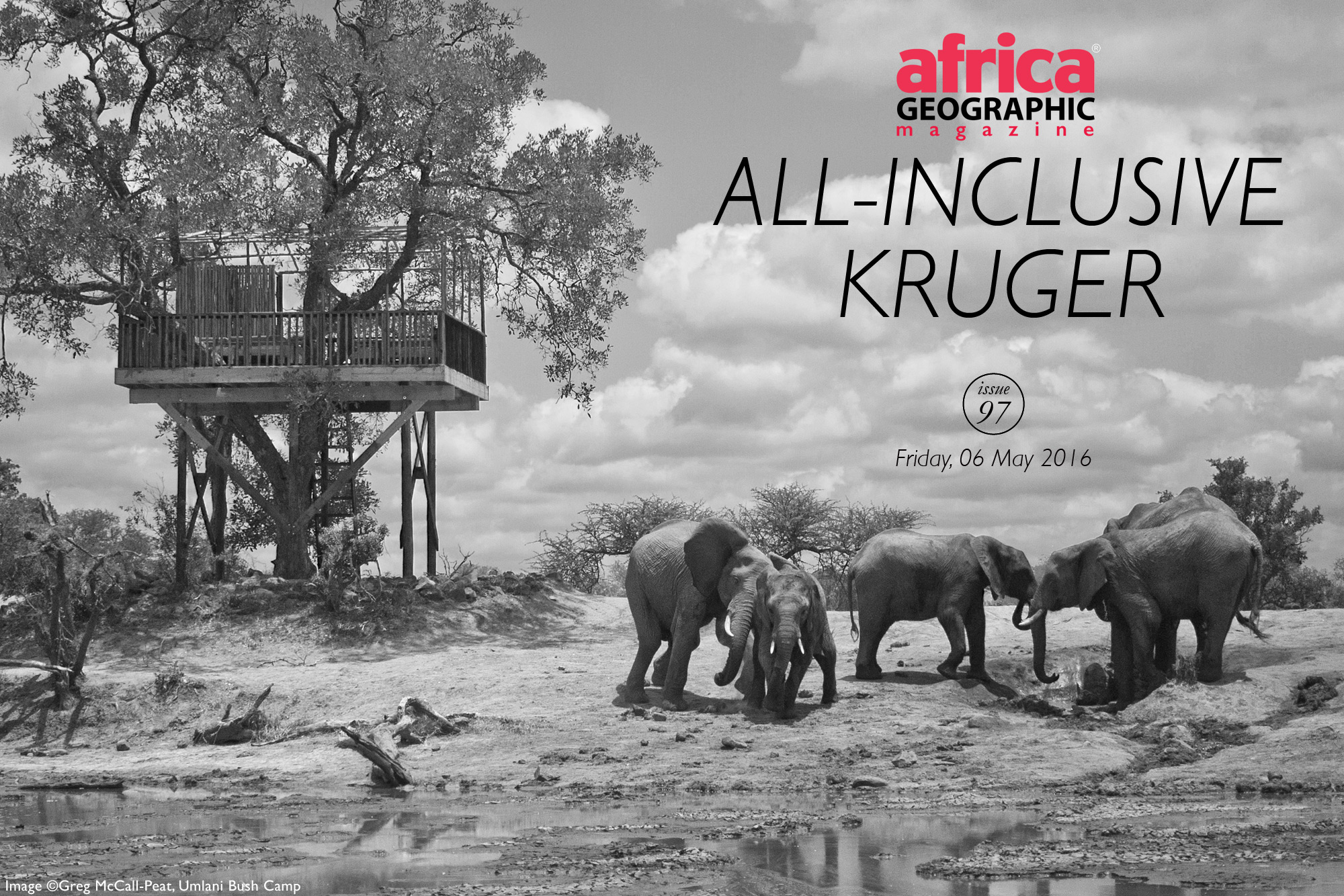 How to really make the most of a short time in the bush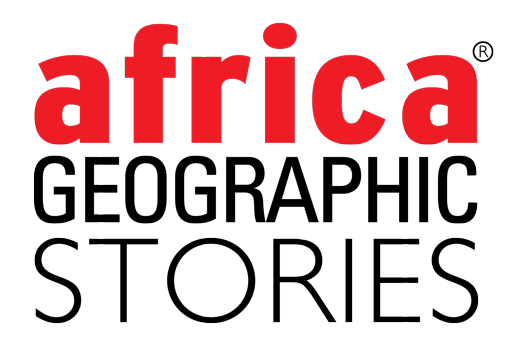 Planning a bush break is not always easy, and not everyone has the luxury of time when it comes to holiday indulgence. Many people may dream about retiring in the bush for months on end, but sometimes the itch needs scratching, and you need to make the most of just one week in the wilderness.
This was the situation that I found myself in when I wanted to combine a quick stop in the bush with a beach break. With little preparation time and not many leave days to spare, we gratefully handed our lives over to experts and wholeheartedly agreed to a fully inclusive week in South Africa's Greater Kruger National Park. Not only was the weight of planning off our minds, but this also turned out to be the best way for us to maximise our seven days in the African wild!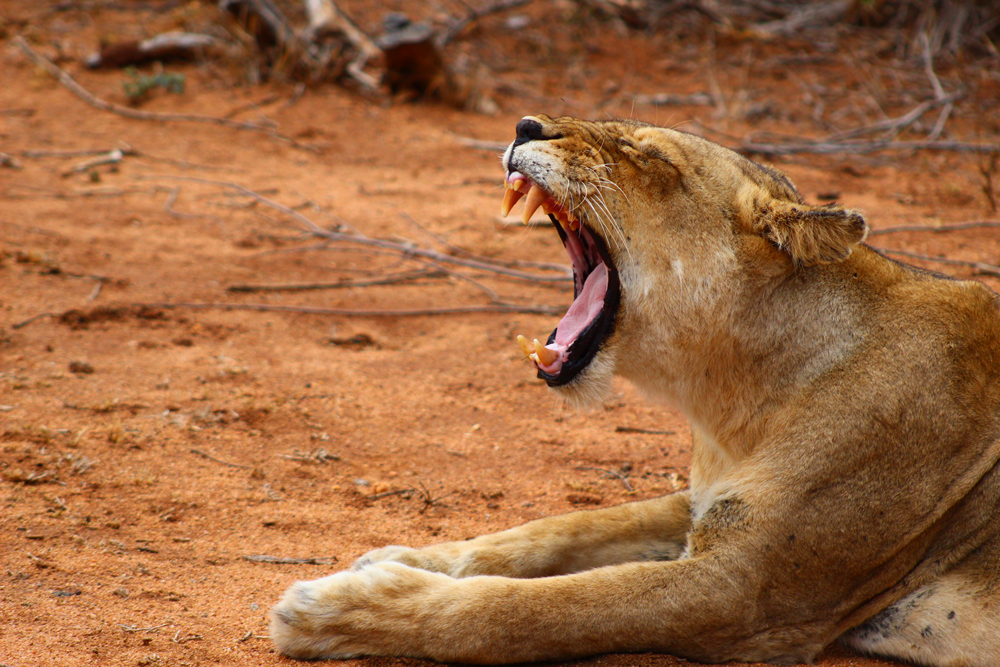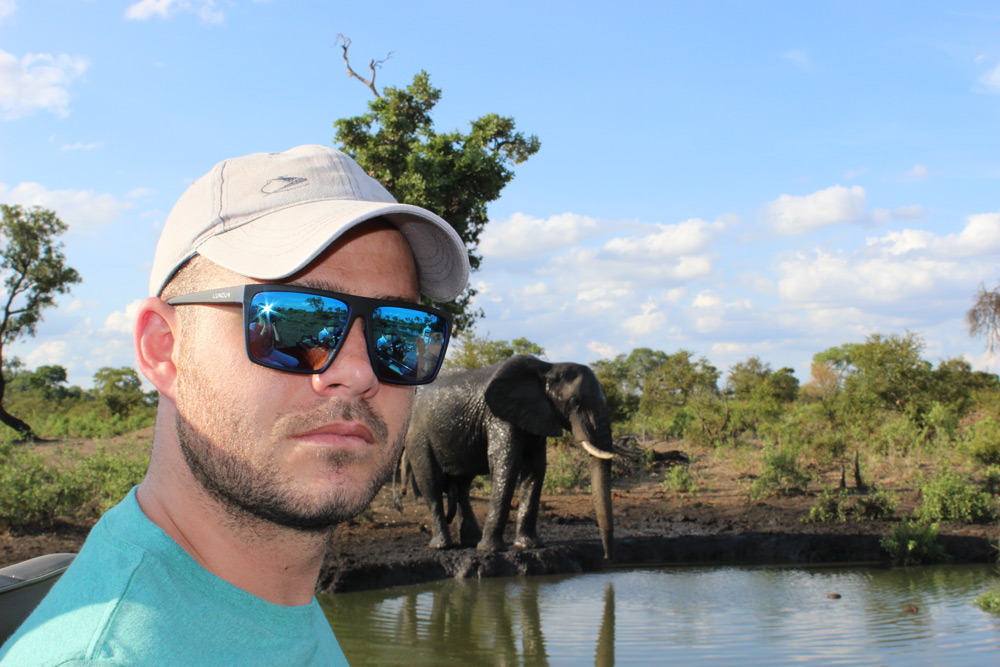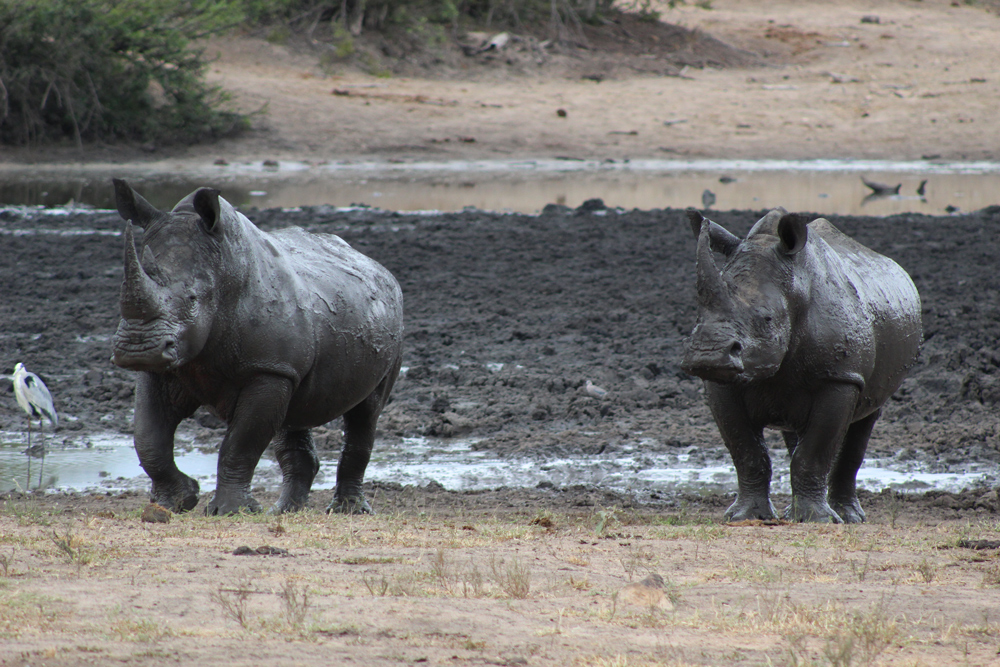 Greater Kruger – no holds barred
Many people often choose to go to the Kruger for weeks at a time, and it is renowned for its fantastic self-catering and self-drive options. However, as a result of opting to spend our limited time on a fully inclusive package, we had the Big Five ticked off in under 24 hours! And in just one week, thanks to the skills of expert field guides and trackers, we saw more wildlife than many do in several Kruger trips combined.
Our first three nights at the exclusive Tintswalo Safari Lodge, which is located in the adjoining Manyeleti Private Game Reserve, was an example of 5-star luxury at its best. The mood was set as soon as we walked along the wooden pathway to our suite, and we got that Kruger feeling that anyone who knows and loves Kruger can understand. The accommodation was the epitome of safari chic, and our suite led out onto a deck with swing chairs and a private plunge pool, from which we could marvel at our beautiful bush surroundings. The contrasting decadence meant that we could enjoy Mother Nature's company in the utmost comfort; especially after rinsing off the dust in the freestanding Victorian bath! The unbridled luxury also meant that not a second in the bush was wasted, as our room was designed to be a place in which we could continue to enjoy the wilderness, rather than just fall asleep.
Even though we were going big in the bush, it was not only the Big Five that made our time here so special. The prolific birdlife and smaller critters also added to the overall experience, especially the two inquisitive hornbills that took up residence on our patio and challenged their reflections in our glass sliding door!
After game drives filled with elephant encounters, lazy lions, robust rhino duos and dusty buffalo herds, we happily washed down the exquisite cuisine with carefully selected fine wines and champagne and wondered why we had never thought to travel this way before.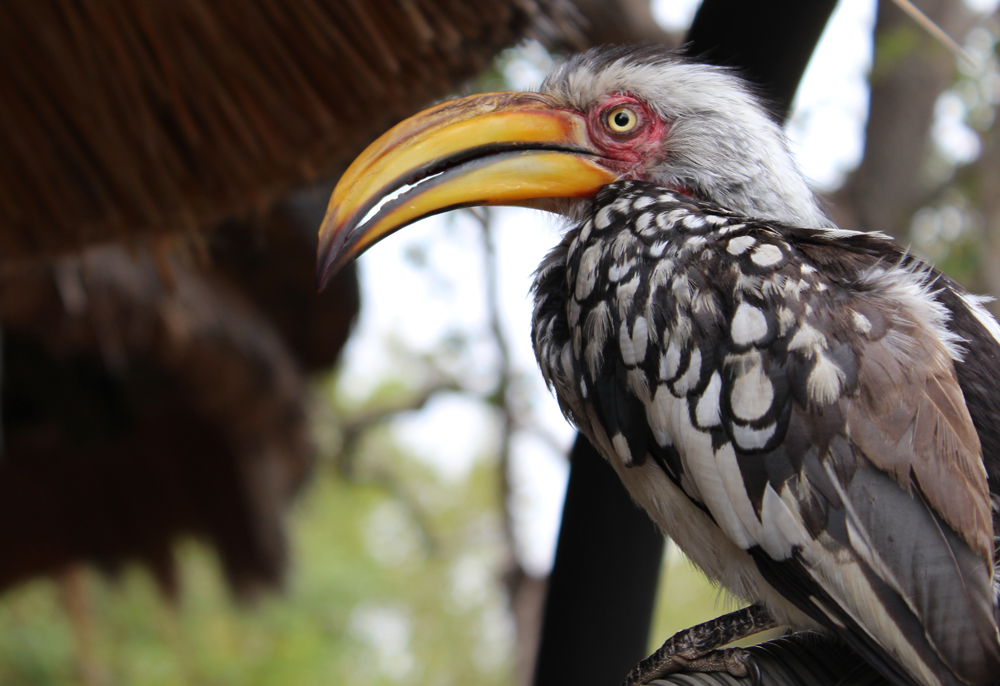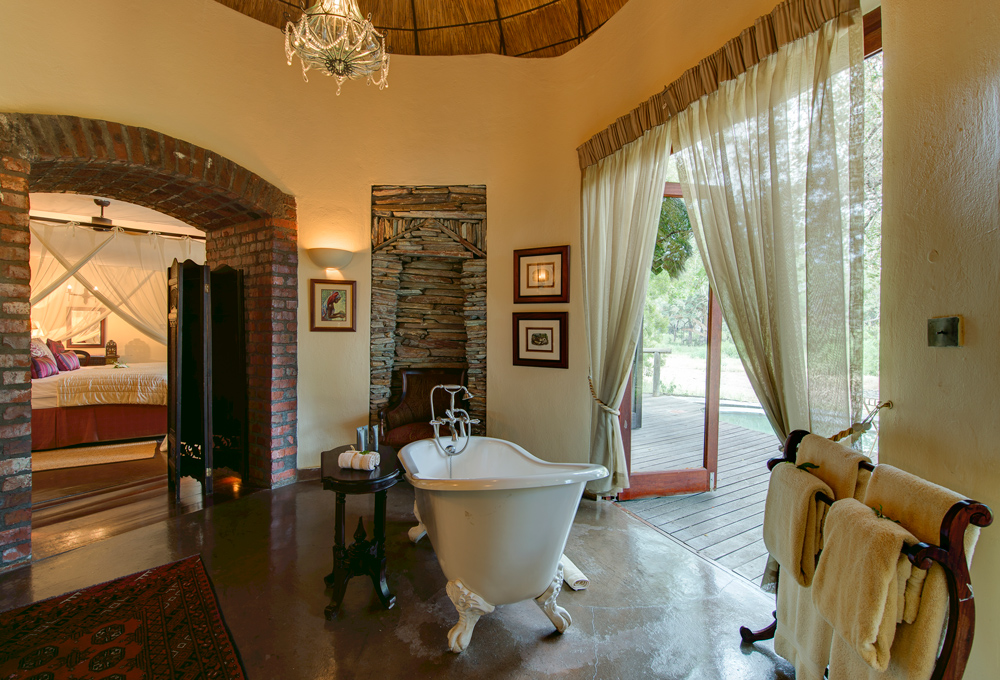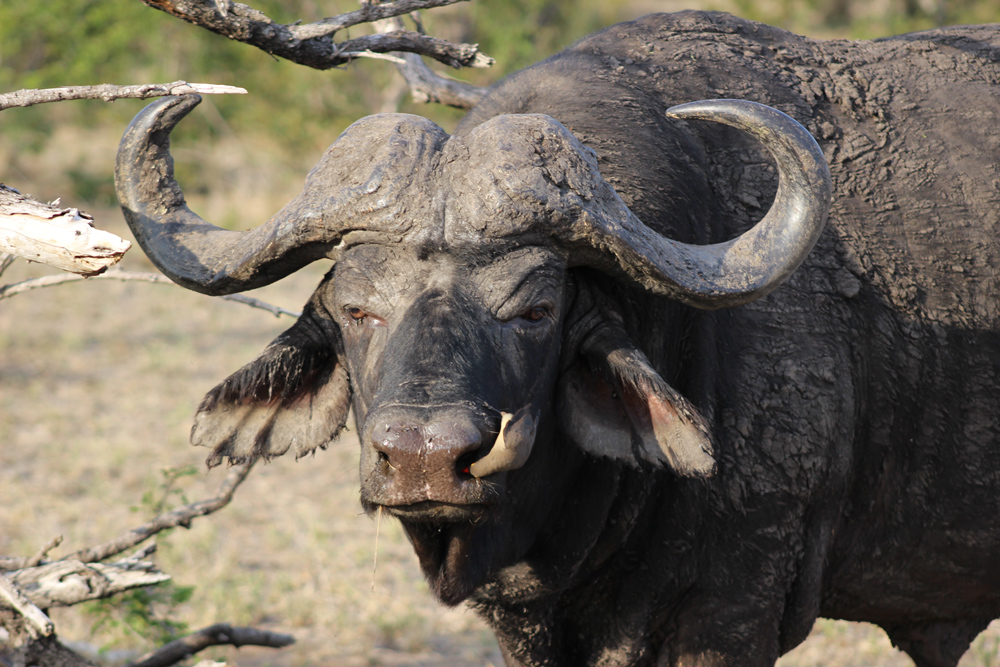 After three days in this fascinating area of Greater Kruger, we were transferred north to the Timbavati Private Nature Reserve to experience a completely different side to the 'fully inclusive' coin. Umlani Bushcamp is a down-to-earth safari camp run mainly on solar power and by a young, vibrant team. While being escorted to our rustic rondavel, I was fondly reminded of childhood holidays with my family – getting back to nature and enjoying the simple things in life, such as the joys of a campfire and an outdoor shower in the heart of nature.
The beat of an African drum invited us to indulge in hearty home-cooked meals, and we helped ourselves to local wines, beers and soft drinks throughout our days. Not having to keep Rand to hand helped us to relax, and it was these small psychological shifts from our everyday reality that helped us to further connect with our surroundings.
The Umlani team are one big family and meal times were fun, lantern-lit affairs during which guests from all parts of the world gathered under the African sky to recall the excitement of sharing a tender moment with a mother ellie nursing her calf or spotting a lady leopard hanging out in a tree. Everyone also couldn't help but marvel at their luck of catching a glimpse of African wild dogs, as well as the world's fastest land mammal – the cheetah!
Both of these lodges lie in reserves that share an unfenced border with the Kruger National Park, which allows the wildlife to flow freely between the concessions. We were blessed with rangers and trackers at both lodges who left nothing to be desired, and thanks to opting to experience Kruger in this all-inclusive way, we saw it all in terms of wildlife too. What a great way to conquer Kruger!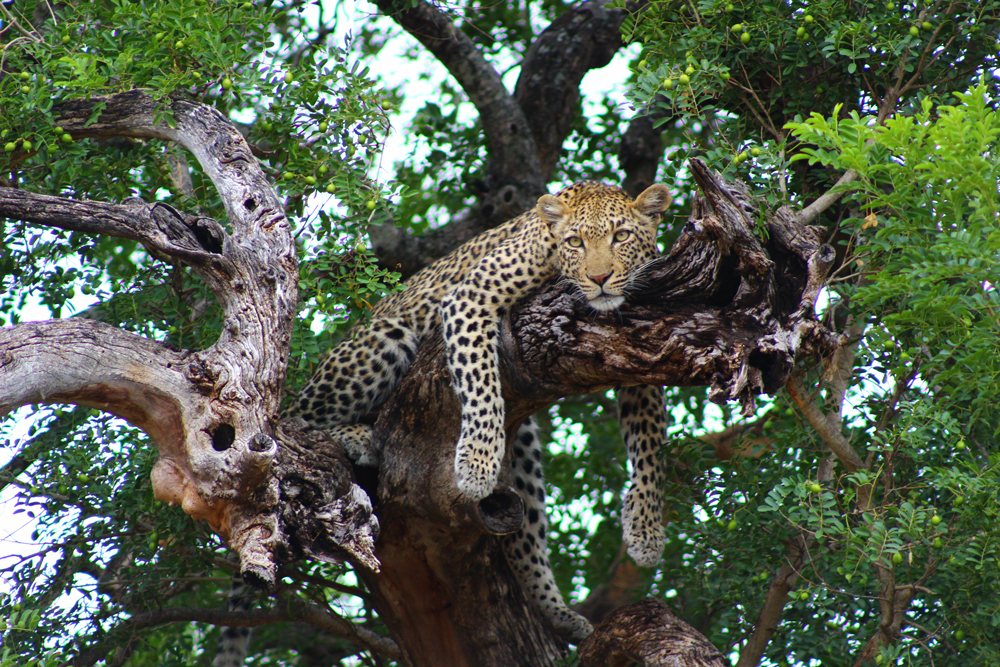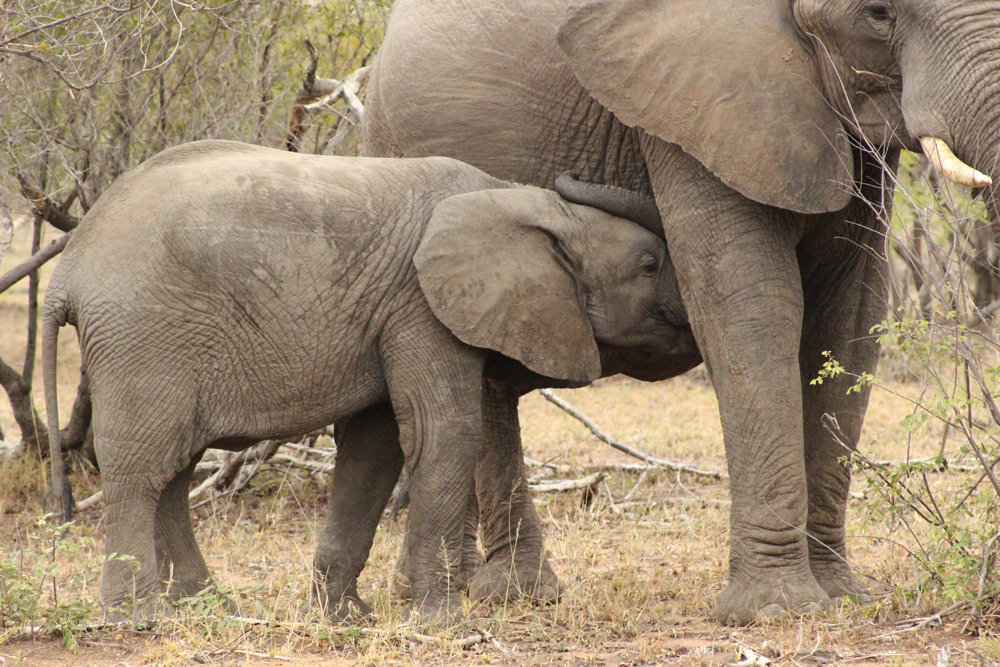 The bush at its best
For many people, game drives are an essential part of a Kruger experience, but it was the whole package that made this holiday stand out for us. Irrespective of the luxury level of the lodge, it was the beauty of not having to worry about a thing because everything was arranged for us and no time was wasted – from transfers to meals to wake-up calls. This meant that we could switch off, relax and focus on enjoying the wildlife. Thanks to afternoon siestas and down-time spent relaxing with a good book, embarking on an afternoon bush walk or indulging in a spa treatment, the week allowed us to unwind quickly to the sounds of the bush, safe in the knowledge that we were in good hands.
Our game drives offered the perfect opportunities to document our memories, and although it was terrific to snap photos of a lonely male lion snapping at flies, there were also times when sitting back and just taking in the moment was more than enough.
During our stay at both camps, we revelled in multiple sightings of lion prides, leopards for days, and elephants as far as our eyes could see. Cheetah, wild dog, zebra, impala, nyala, hyena and giraffe were all par for the course, and babies abounded much to everyone's delight.
All creatures great and small made an appearance, and we were spoilt with sightings of lone leopard tortoises on the roadsides, agama lizards up trees, and the chattering of red-billed buffalo weavers threading their nests as we wove our way through the reserves. It was the little things that all combined to make our trip memorable – a perfect example being when a dung beetle dive-bombed one of the guests only to end up flapping for freedom in my lap! Our week in Kruger was most certainly a bucket list extravaganza, and we ticked things wildly off!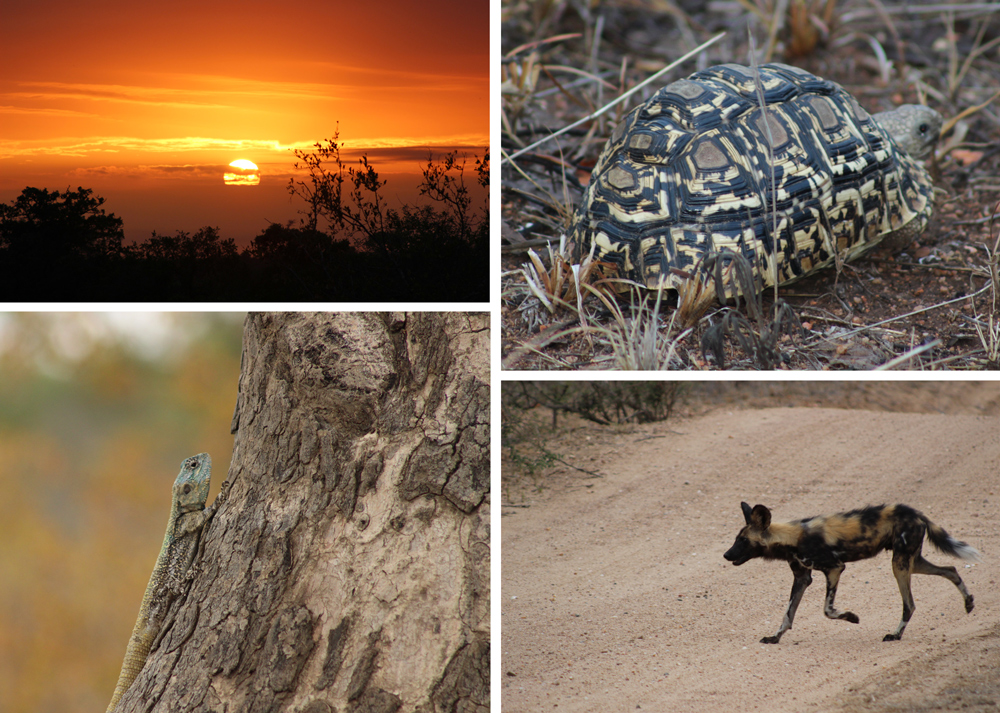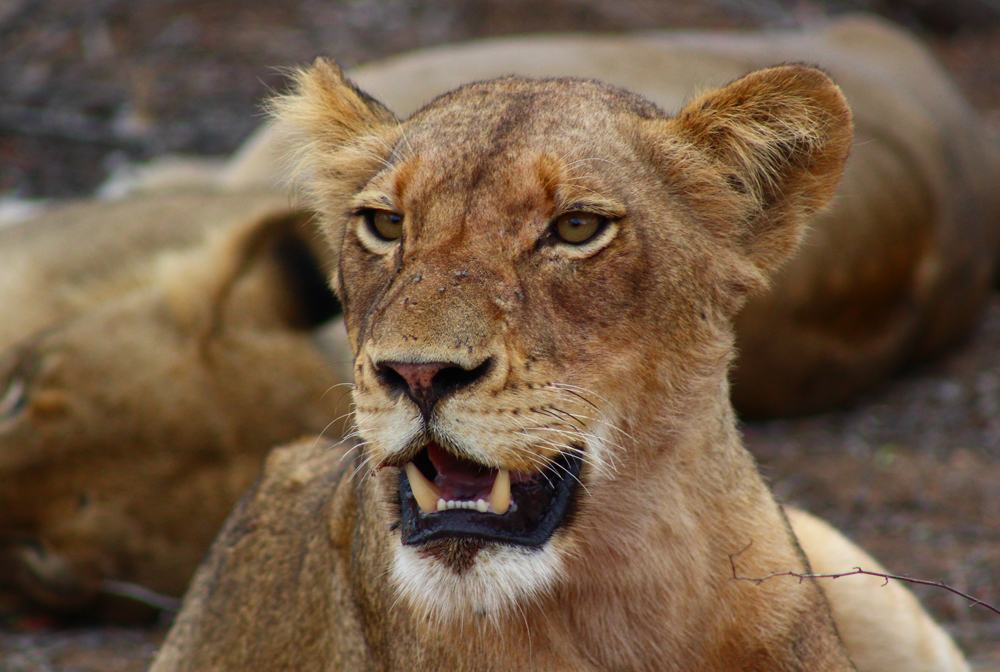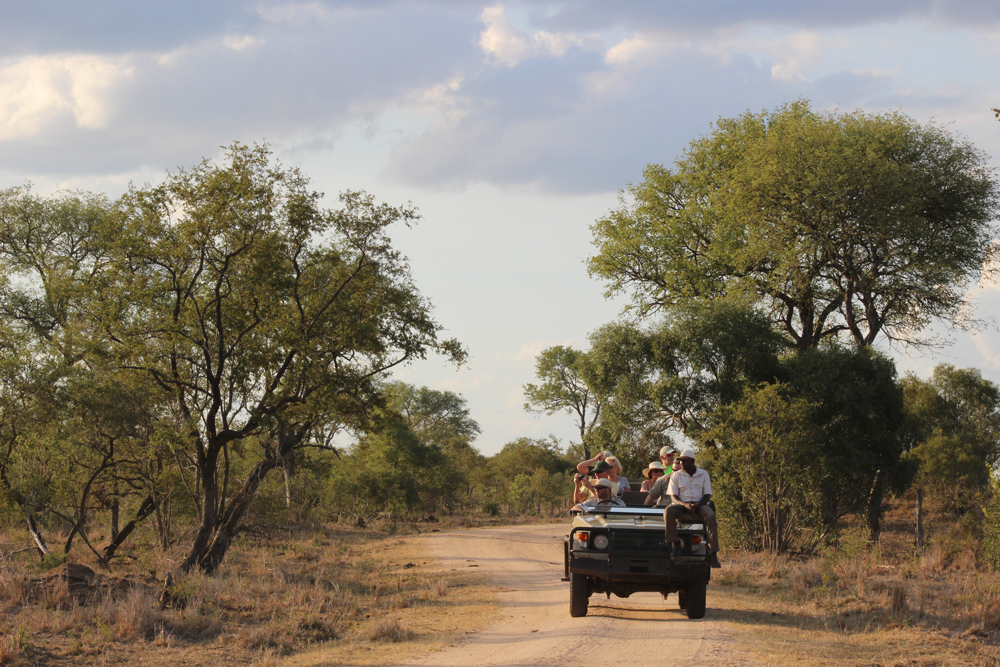 Where to stay
Greater Kruger National Park boasts many places to stay that offer package deals, which include your accommodation, meals, airport transfers and activities. Whether you opt for a luxury lodge such as Tintswalo Safari Lodge or Fair Trade-certified eco-camp Umlani Bushcamp, one thing remains constant – the incredible Kruger wildlife! Each area of Greater Kruger does, however, offer something different, so it's worth doing some research beforehand to ensure you find what you're looking for.
Klaserie Sands River Camp
This intimate camp offers unrivalled privacy between lofty jackalberry and leadwood trees in the 60,000 hectare Klaserie Private Nature Reserve, which shares unfenced borders with the Kruger. At Klaserie Sands, you can enjoy game drives and guided walks, or opt to keep cool in the pool overlooking a waterhole, which is frequently visited by elephant, kudu, and buffalo herds.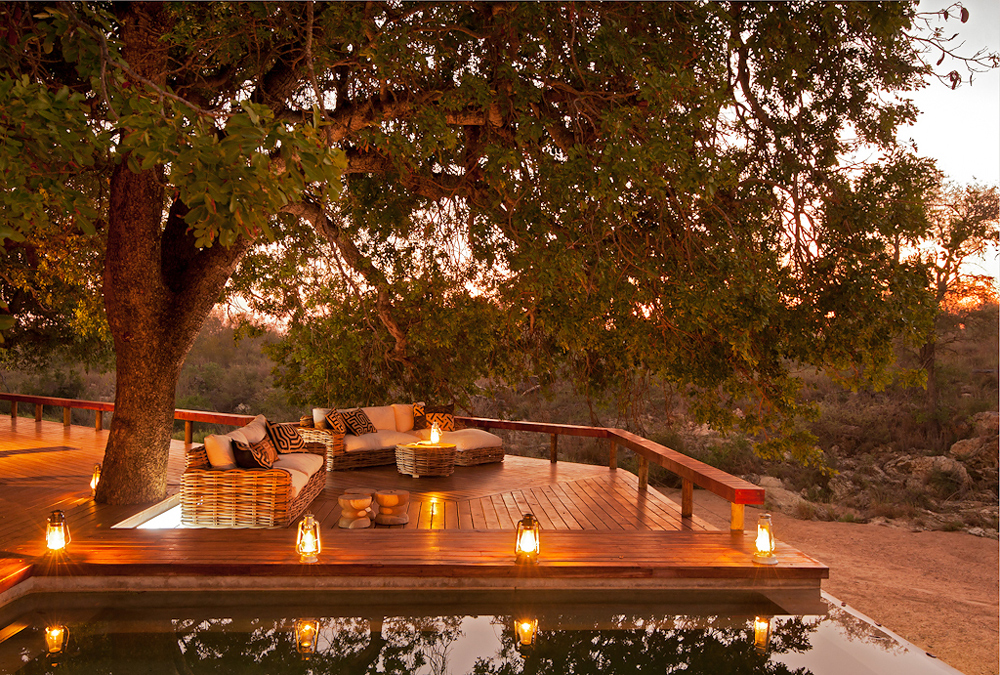 Makanyi Private Game Lodge
Makanyi Lodge is a recently opened heavenly lodge located in the Timbavati Game Reserve, which is not only part of the 2.4 million hectares of the Greater Kruger, but is also more specifically home to the infamous and elusive white lions! If you've always wanted to join an art or photo safari, this could be just the place for you. Alternatively, kick back and relax in a luxury suite while watching wildlife scenes unfold before your eyes at the dam.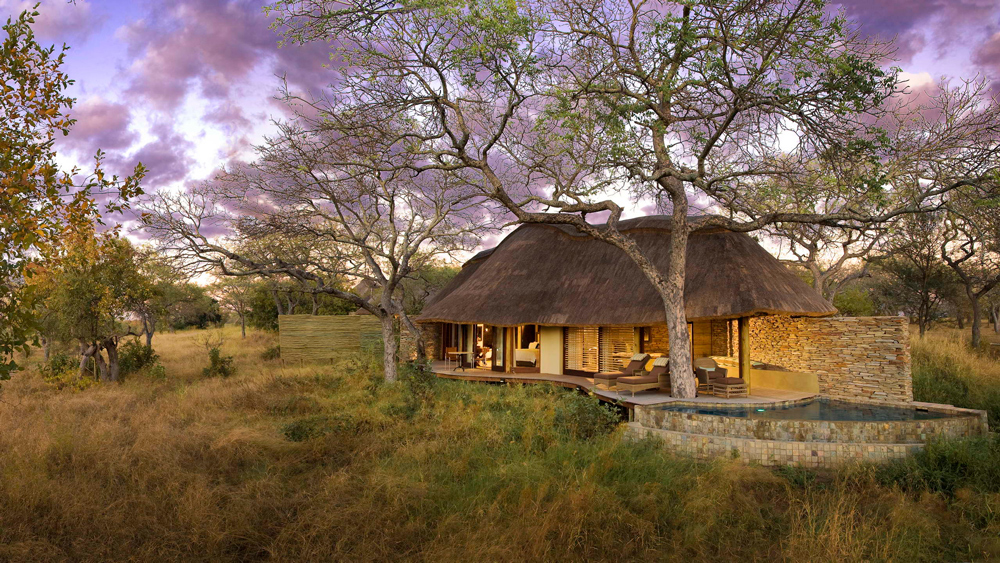 Travel to Kruger with Africa Geographic
Travel in Africa is about knowing when and where to go, and with whom. A few weeks too early / late and a few kilometres off course and you could miss the greatest show on Earth. And wouldn't that be a pity? Read more about Kruger here or contact an Africa Geographic safari consultant to plan your dream vacation.

Fun facts about Kruger
– Kruger stretches across two provinces of South Africa – Limpopo and Mpumalanga
– It is 19,633 km² in size, making it bigger than some small countries
– The first tourist to the park arrived in 1927, almost 90 years ago, and the entrance fee was only £1.00
– Over a million visitors come to the park each year
– Kruger National Park is an all-year-round destination thanks to its sub-tropical climate and fantastic game viewing. This is often thought to be best in the dry winter months from May to August when visibility is optimal. However, the wet summer season also has a lot to offer thanks to the newborn wildlife and migrant birdlife.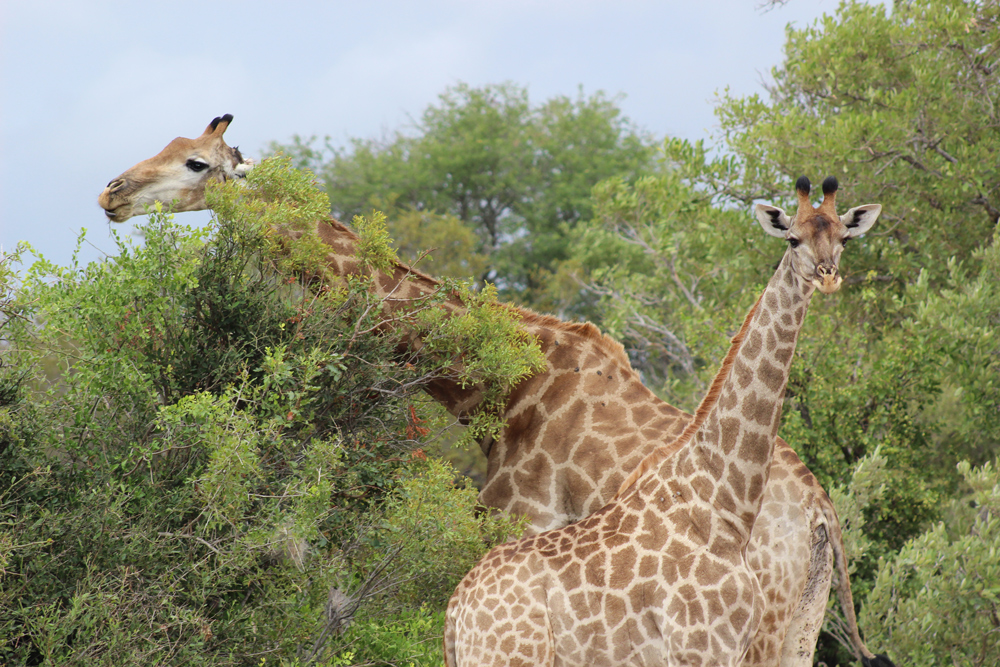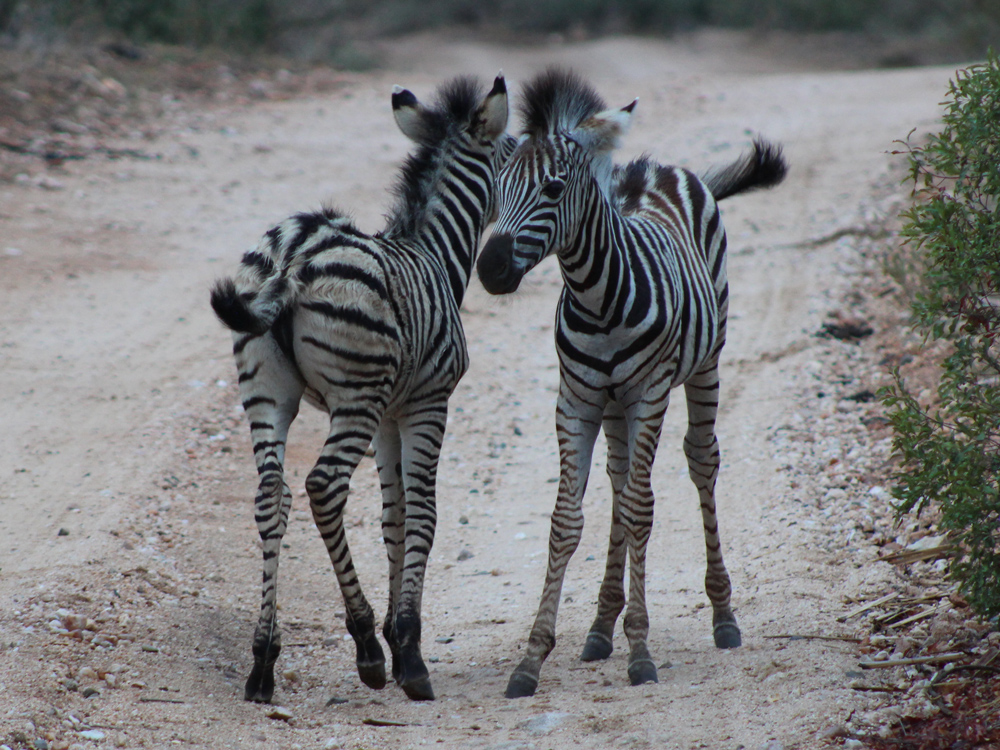 About the author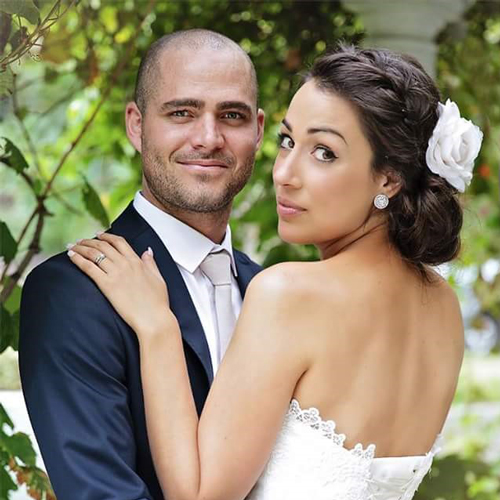 A Capetonian to the core, Kelly Winkler has had a big year so far – graduating with a BBA degree in Marketing Management and planning a beautiful wedding. After tying the knot, she needed some time to recover from all the festivities, and a bush break was just what her husband ordered.
To comment on this story please join our PRIVATE TRAVEL & CONSERVATION CLUB. See details below.

---
HOW TO GET THE MOST OUT OF AFRICA GEOGRAPHIC:
Join our private travel & conservation club (mobile app and desktop) to enjoy significant benefits, including the best prices at Africa's top lodges and networking with others like you. Find out more here.

Subscribe to our weekly newsletter to enjoy more stories like this. Subscribe here.
Travel with us. Travel in Africa is about knowing when and where to go, and with whom. A few weeks too early / late and a few kilometres off course and you could miss the greatest show on Earth. And wouldn't that be a pity? Search for your ideal safari here, or contact an Africa Geographic safari consultant to plan your dream vacation.
---