Written by Claire Birtwhistle
Africa's longest land migration has finally been revealed – and it's got nothing to do with wildebeest.
Just when we thought we'd discovered everything there is to know about Africa, nature throws us curve-ball and reminds us that we hardly know anything at all.
This was exactly what happened a few years ago, when a ground-breaking study by a team of researchers revealed that Africa's longest land mammal migration is in fact not the world-famous wildebeest migration, but rather the migration of plains (Burchell's) zebra through Botswana and Namibia.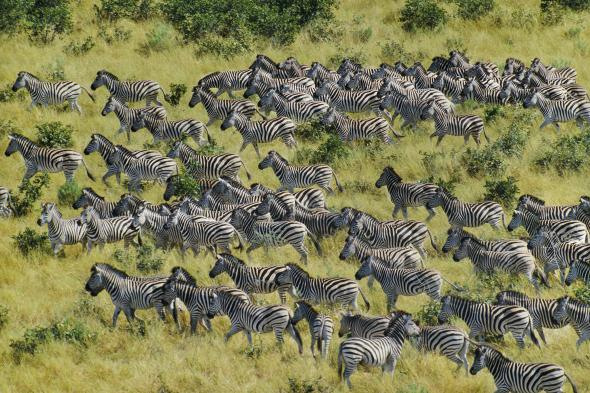 Undiscovered migration
Using GPS collars on eight adult female zebra, scientists from WWF and Namibia's Ministry of Environment and Tourism, in collaboration with Elephants without Borders and Botswana's Department of Wildlife and National Parks, were able to track the movement of the zebra herds.
What they discovered was that the herds were travelling back and forth between the Chobe River floodplains in Namibia, and the distant grasslands in Botswana's Makgadikgadi region, covering an estimated distance of 500km.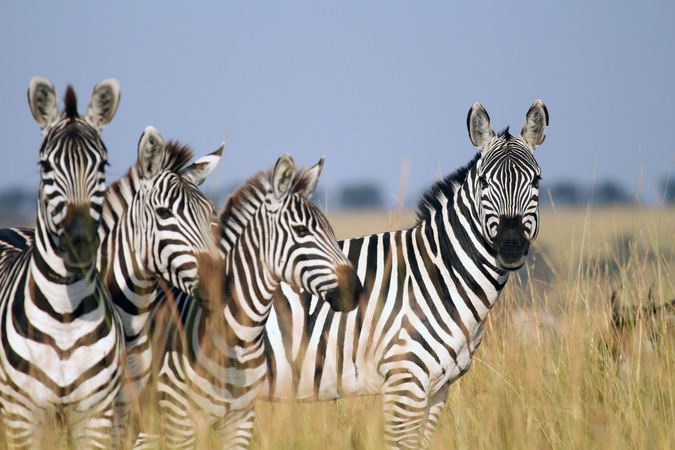 Cross-country affair
Driven by the constant search for mineral-rich grasses, safe breeding grounds, and water, the migration sees several thousand zebra travelling through the Kavango Zambezi Transfrontier Conservation Area (KAZA) – the largest transboundary conservation area in the world. Stretching 109 million acres across five southern Africa countries – Angola, Botswana, Namibia, Zambia and Zimbabwe – KAZA is committed to transnational wildlife management that allows animals such as elephants and zebras to move freely across the borders
The first half of the zebra migration takes place over a period of a few weeks in November and December. During this time, rain is ample and the zebra enjoy the lush grazing provided by Botswana's Nxai Pan National Park. As the rainy season begins to draw to an end, the zebra make their way towards the permanent water sources of the Chobe River, where they will remain for the dry season, before starting the cycle all over again.
Animal migrations are the beating heart of our living planet. Yet, many migrations have been disrupted by fences and developments. It is therefore vital that KAZA is protected in order for this zebra migration to continue as it has since time immemorable.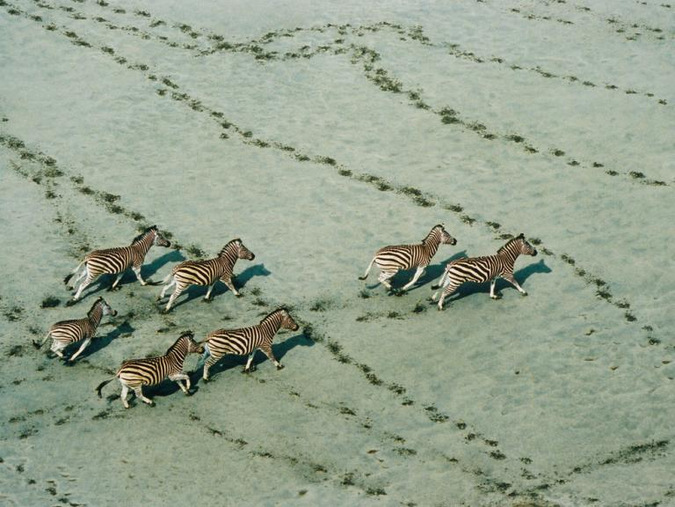 Devoid of crowds and tourists
Witnessing approximately 30,000 striped steeds move across the Kalahari Desert as they journey to the remote, and briefly fertile salt pans of the Okavango Delta, is an unforgettable sight. While the zebra migration may be well-known in traveller circles in Botswana, it has managed to stay under the 'tourist radar'. This means less crowded sightings and a more authentic, personal experience all round.
The best way to experience the migration is to base yourself at one of the camps in the Makgadikgadi and Nxai National Parks during the rainy season. In addition to thousands of zebras, the area teems with other wildlife in the green season.
If you would like to be a part of this special safari experience, get in touch with us and we'll help you plan your perfect trip.