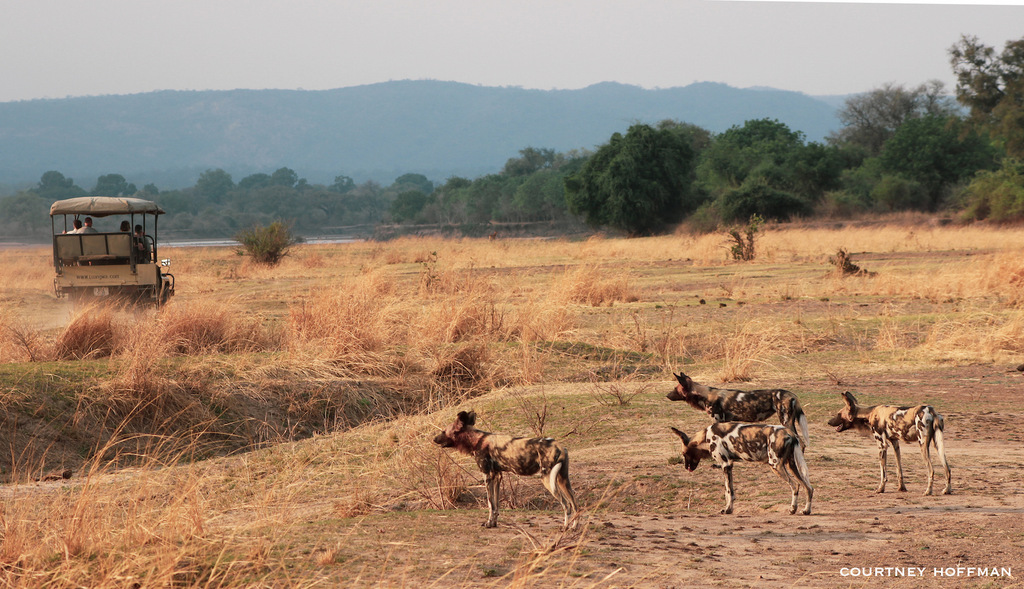 SPONSORED CONTENT by Courtney Hoffman from Kafunta Safaris
WARNING: Images may be disturbing to some readers
Finding a hunting pack of painted wolves (African wild dogs) is every safari-goers dream, and after crossing the Luangwa River in Zambia in a safari vehicle, an adventure in its own right, we did just that. With only neighbouring vehicles from Kafunta Safaris for company, watching this playful pack of 11 communicate with small whimpering noises while dancing in the grasses and reacting to anything that moves provides the perfect backdrop for a picturesque morning in Africa.
Suddenly, one of the females finds a scrub hare and within seconds five pack members surround her, forcing her to share her prize. Within minutes there's nothing left but a taste for more food. Restless for the hunt and ready to take on their next challenge, the painted wolves take off. Six make their move on a lone male puku standing on a ridge, camouflaging themselves as they go. Bolting too soon, the pack loses the puku in the thickets of the South Luangwa.

Without pause or hesitation, the pack finds a small herd of female impala in the same thicket and the chase begins. The five remaining pack members have now joined in the hunt and, dashing through the bush, the pack splits up, each chasing a female impala. Bolting from the thicket into the river's floodplains a female impala runs for her life followed by part of the pack.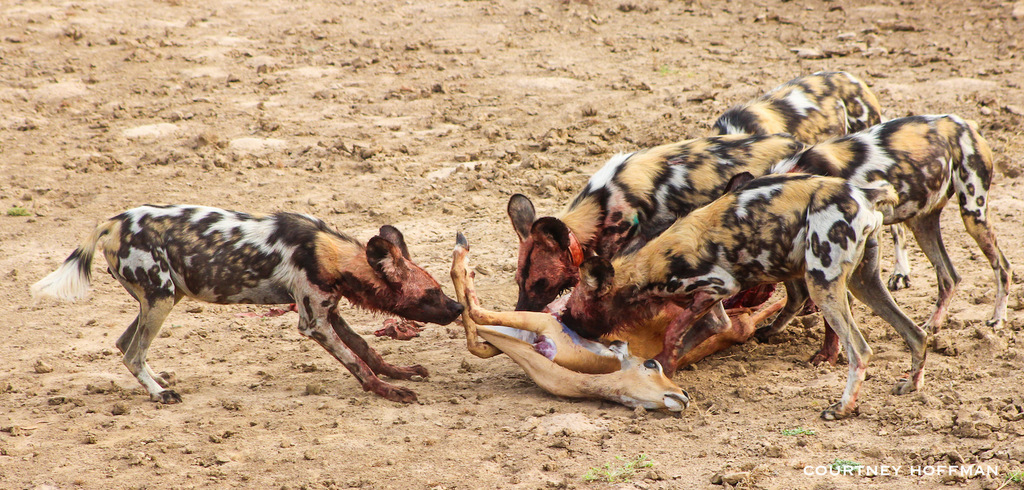 She makes a wrong move, jumping off a bank into soft river sand and is caught. Within seconds the pack surrounds her and kills her, their vibrant red faces enjoying their prize.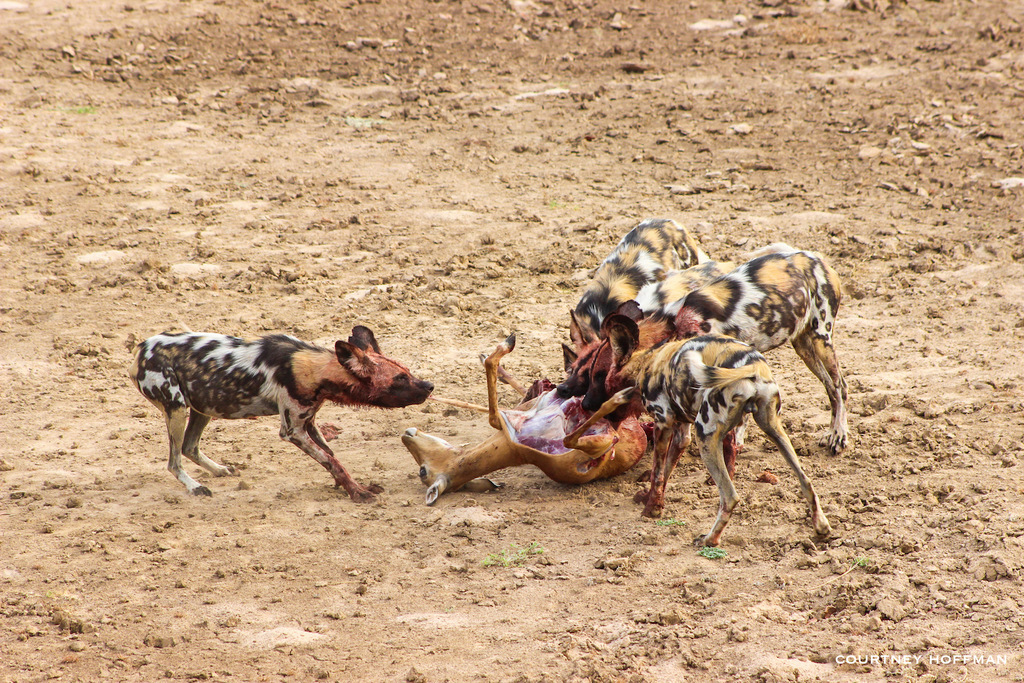 One painted wolf throws back his head and calls for the rest of the pack, but gets no response. Then, the thrill of the kill is tinged with sadness as the pack opens the womb of the impala to find an unborn lamb, which one of the wolves makes off with.
After a few more howls the rest of the pack emerges from the thicket, also red- faced – it seems they also had success with the impala herd. A short reunion ensues and then the pack is on its way again, off on their next adventure in the South Luangwa National Park.
For more on the choice of name – painted wolves or African wild dogs: What's in a name?